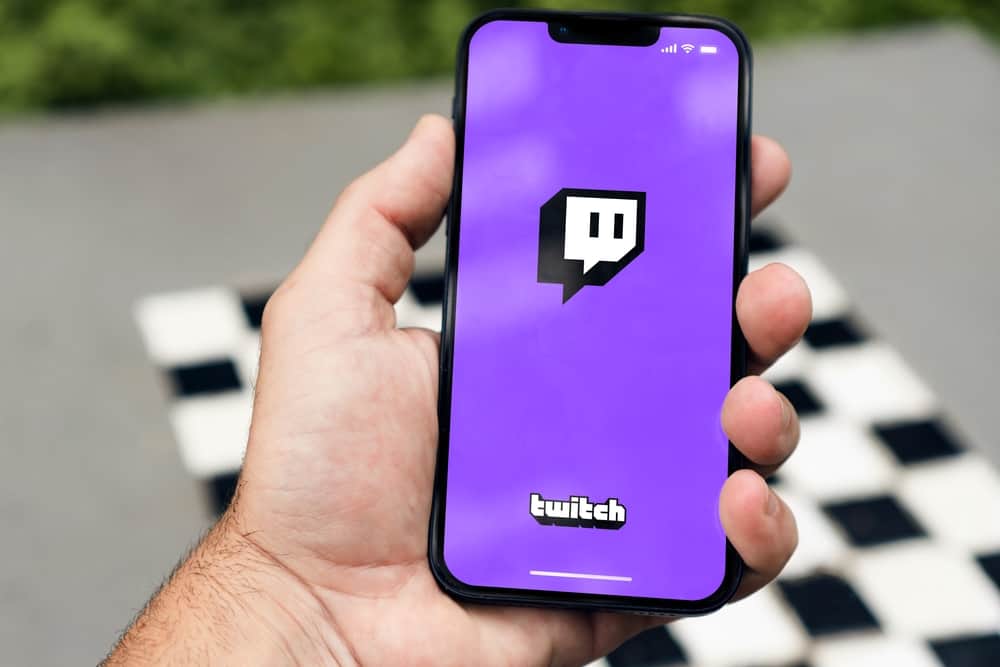 Many streamers struggle with creating an audience for their channels because they lack a strategy to keep them engaged.
With giveaways, everyone enjoys gifts, and when well implemented on Twitch, they can help you gain more followers and subscribers to your YouTube channel.
Creating a giveaway on Twitch requires a third-party giveaway platform. Start by understanding the Twitch community guidelines and set what goal to achieve with your giveaway. Decide the giveaway prize, devise the rules for participants, and set up the giveaway. Once the giveaway is set up, promote it on your channels and set the winning criteria.
What are Twitch giveaways and their importance? This post guides you on understanding Twitch giveaways and the steps to follow when you want to start giveaways to engage with your audience. Let's begin!
What Are Twitch Giveaways?
Twitch being the most widely used streaming platform, streamers constantly look for ways to get more audience and retain their followers and subscribers to their channels. When you want to gain more engagement and attract people to join you in your live streams, giving them room to win a gift prize is a tactic to use.
Giveaways can be anything relevant to your channel, such as gaming pads, free recipes, earphones, branded t-shirts, etc. The giveaway prize depends on the niche of the particular channel and the brand the streamer is involved in.
Giveaways help streamers cross-promote their channel and brand on different social networks. Again, the giveaways help in driving traffic to your Twitch channel. People will interact more with your channel as they try to gain the giveaway prize. You will gain more followers and an audience in the process.
Still, giveaways offer room to attract brand partnerships that positively affect your Twitch channel. Some brands may partner with you or sponsor your channel if it benefits them.
How To Do Giveaways on Twitch
We've seen the benefits Twitch giveaways offer and why you should consider creating a giveaway. The next step is presenting the steps you should follow to start your Twitch giveaway. Below are the steps you can follow.
Understand Twitch Community Guidelines
You must understand what Twitch expects regarding giveaways. Twitch has its Terms of Service regarding what you can and can't do when you want to create giveaways.
Thus, before you can do anything else, ensure you understand what Twitch community guidelines require for all streamers.
Set Your Giveaway Goal
What do you aim to achieve with the Twitch giveaway? You must devise the goal you wish to achieve after running the Twitch giveaway. For instance, do you want to gain more engagement, or are you targeting to gain more followers?
Once you come up with your giveaway goal, it becomes easier to create your giveaway.
Decide on the Giveaway Prize
Now that you've set up your giveaway goal, what is the prize for the winner? Every giveaway challenge must have a prize. The prize should align with your channel's brand.
Again, you must understand your audience for the best prize to motivate them to join your giveaway activity. You can select prizes, including free merchandise, games, branded items, computer equipment, etc.
Set the Rules
You must define what rules the participants must meet and follow to participate in the giveaway. The rules also determine the criteria for winning that giveaway.
The rules should align with your goal. For instance, you can set a rule to gain more followers that a winner must actively follow, subscribe, and engage in your live stream.
Select a Giveaway Platform
Different platforms allow streamers to create giveaways. Find a platform relevant to your need. You can also utilize a browser extension to achieve the same. Once you get the platform, go ahead and set up your giveaway and promote it to your social networks for people to start engaging with it.
Reward them with the prize once you get a winner, and end the giveaway once you've met your goal.
Conclusion
Twitch giveaways are handy in creating engagement. This post has discussed why giveaways are important and offered the steps you should follow to start your giveaway. Try it out and have fun creating your Twitch giveaway.