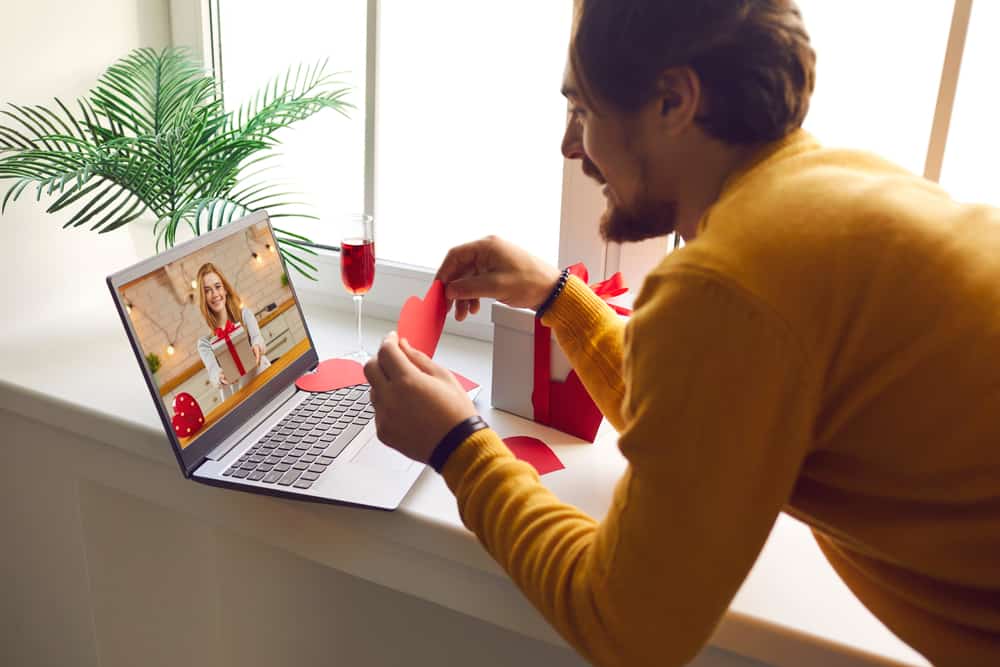 When your date is in a different location, and you can't manage to visit each other in person, you can use Zoom for your virtual date. With Zoom, you only need to schedule a meeting and share the invitation link with your date.
Once they join, you will enjoy your virtual date. While that sounds straightforward, many people have difficulty deciding what to wear on a Zoom date.
The secret to what to wear is to keep it simple and comfortable. Start by selecting something you are comfortable wearing that represents your personality. Zoom mainly focuses on the waist section to the head. Therefore, you can get a good top or sweatshirt that is not too bright to avoid affecting visibility. Moreover, having the Zoom date in a background with good lighting and a presentable background is a tick.
This guide discusses how Zoom can be used for a virtual Zoom date. We will discuss what to wear on a Zoom date and offer tips on how best to spice the Zoom date.
Does Zoom Support Virtual Dates?
Yes, it does. Zoom is a videoconferencing application. When you have a Zoom account, you can schedule a meeting and use it for your virtual date. Zoom for a virtual date is handy when your partner cannot meet in person. Besides, you can use it to enjoy late-night dates with your partner during weekends.
The aim is to make a video call with your loved one. On the virtual date, you can bind more despite the distance limitation between you and your partner.
Moreover, if you recently met someone online, you can create a Zoom date to get to know each other more. Whatever your reason for considering using Zoom for your data, it's possible and effective to use Zoom.
To create the Zoom date, follow the quick steps below.
Open the Zoom desktop client.
Sign in to your account.
Click the "New Meeting" option.
Proceed to schedule the meeting.
Copy the meeting link.
Once you share the meeting link, your friend or partner can click on it and join the virtual date on the scheduled date. Once they join, you can interact and have fun playing games and talking to each other.
What To Wear on a Zoom Date?
Dressing is a concern for many people. Many people get stranded on what to wear when planning a Zoom virtual date. The virtual date feels less like an actual date, and knowing what to wear is challenging for many people.
Here are a few tips to help you decide what to wear on a Zoom date.
Focus on Comfort
While most people focus on dressing to kill, your focus should be dressing you are comfortable with. You should focus on impressing your date by wearing things you wouldn't wear on a normal day.
So, find clothes you are comfortable wearing. That way, you will be more confident in your Zoom date and won't feel like you look absurd. Your comfort guarantees you will freely interact on the virtual date.
Be Yourself
Your dress should represent your personality. For instance, if you enjoy wearing sweatshirts or t-shirts, stick to that even on the virtual date. Besides, many people are more interested in interacting with your personality, not what you wear.
Don't force attire that doesn't align with your personality. You will be uncomfortable and may create the wrong impression, especially if it's your first date with that person.
Treat It Like an Actual Date
A virtual date requires the same attention as an actual date. Although your webcam only shows your view from the waist to the head, it doesn't mean you sideline the lower look.
Neatly dress from head to toe. Imagine a scenario where your date dares you to stand up and show your full attire, yet you are half-dressed.
Avoid Shouting Colors
When on a Zoom date, bright colors can hinder visibility. Therefore, go for less "shouting" colors. Instead, choose attractive yet less bright options and avoid attire with large prints or patterns.
Keep It Simple
A simple look goes a long way in giving you confidence, comfort, and a good Zoom date moment. Moreover, focus on wearing light clothes because you are in a closed room. You wouldn't want a situation where you start sweating while on a virtual date.
Spice the Background
Ensure you have good lighting and a presentable background when on the Zoom date. Moreover, enhance HD video and properly use "Touch up my appearance" to attain a presentable appearance.
Conclusion
Deciding what to wear on Zoom requires you to consider a few factors. Your focus should be on wearing something comfortable, light, or less bright, representing your personality.