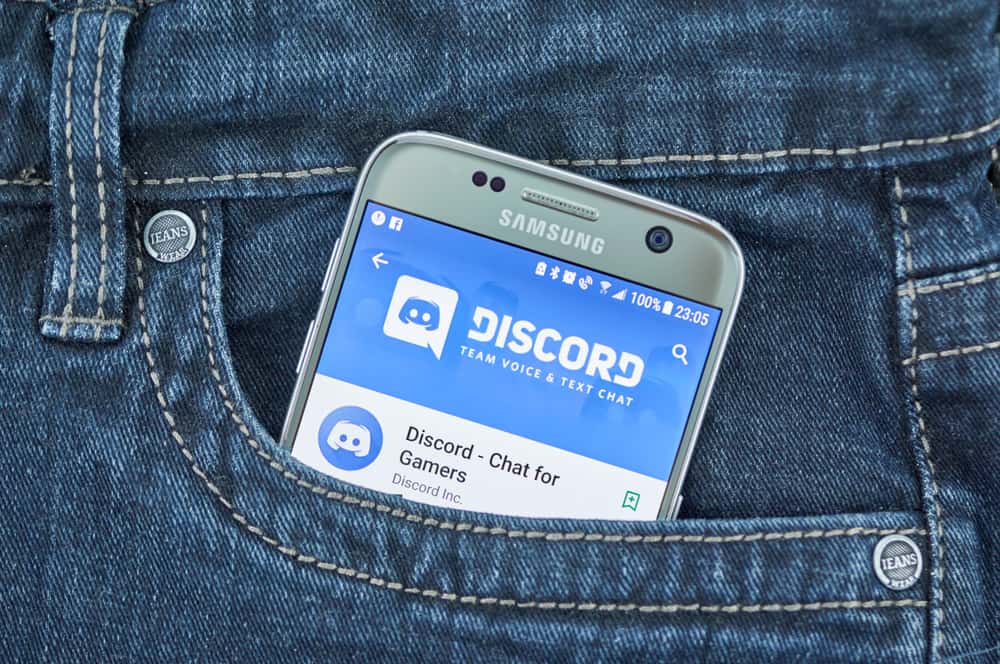 Discord is a popular social media platform growing exponentially every year for good reasons.
Users enjoy this platform to chat with friends and other like-minded people with similar interests.
You can find every topic or niche of your interest here in dedicated communities to join others.
There are many members in Discord, so the struggle to stand out among them is real.
Do you want to stand out among your peers by appearing as the ultimate cool kid in your Discord community?
If looking 'cool' on Discord for others is something you aspire to and want to achieve, we can help you.
So, how to be cool on Discord?
Follow these guidelines to be cool on Discord:
– Select a cool Discord username to stand out.
– Make your Discord servers logos and channel names interesting.
– Play around with text formatting and custom emoji during your interactions.
– Share interesting content and participate actively.
– Use bots.
-Go live and share your screen with cool content.
Everybody aspires to look 'cool' to gain recognition and respect from their peers. Interestingly, every community has a different definition of 'cool.' What is 'cool' in one community might not be 'cool' in another. We have some good tips to help you navigate your path to becoming the ultimate 'cool kid' of your Discord community. Keep reading to learn more!
Tip #1: Cool Discord Names
Usernames may seem trivial to you, but their impacts are astounding, specifically how they can help to reflect your personality and interests to others.
The good news is that Discord allows users to change their usernames to some unique and fun usernames to add extra flair or oomph to their aesthetics as many times as they want.
You can use cool fonts, emojis, and special characters using Font generators like LingoJam.
Alternatively, you can use any third-party tools like Screen Name Generator, Rum and Monkey, and others to get help selecting some cool username for yourself. 
Additionally, Discord allows you to modify your usernames or create customized profiles for every specific server you desire.
For example, you can have a different username in the gaming community and a different one in your college study group on Discord.
If you desire, you can even assign yourself a nickname for a specific community based on the overall aesthetics of that community.
You can even change Discord tags to some cool combinations of numbers from #0001 to #9999, provided you have a Discord Nitro account.
Tip #2: Experiment With Discord Servers Logos and Channels Names
If you own a Discord server, you can try to make it more interesting to urge people to join it, but the first impression that can make or break for you is your server's name and logo.
Again, we are playing with the names but this time with your server and channels. So, whoever said, "What's there in the name" does not apply on Discord. In Discord, users give a lot of precedence to the names.
So, try keeping names for your servers that reflect the theme of the community.
For example, if your community is about gaming, the server's name should reflect it so that people with similar interests can find it and be intrigued to join it. 
Additionally, you can use animated server logos to notch up things. You can use Kapwing, Canva, or another tool to create an animated logo or GIF for your server.
Moreover, make sure you make channel names on your community interesting enough to urge users to click on them. You can insert various emojis to reflect the overall mood and theme of the channel.
Tip #3: Text Formatting & Custom Emoji
Text formatting is another way to appear cool.
While chatting, if you are tired of monotonous text that does not emote well, you can break the monotony by formatting the text any way you like. You can make it bold, italic, or underlined.
You can format text the following way:
"**bold**" to make the text bold
"_italic_"  to make the text italic
"__underline__" for underlining the text
Additionally, you can upload custom emojis for each specific community, provided it is allowed. Customized emojis can help you appear even cooler than your peers, who will be left wondering how you do it!
Always follow Discord's file requirements before uploading emojis to a specific community.
Tip #4: Share Interesting Content & Participate Actively
Ultimately, it all boils down to what you share and how much value you add to your community.
There is nothing fun in being a silent observer saying absolutely nothing. You should be more active in the community: chat or participate in voice calls to show your presence.
Share fun and exciting stuff related to the community. You can even share community-related memes or some news you found.
Give your two cents on the topics you know of. Share your experiences; for example, if you are in a gaming community, share your gameplay with other members.
Always use respectful language, and do not troll others. There is nothing cool in swearing and trolling others.
Do participate in community events. For example, if it is a gaming community, participate in gaming events. Also, hype these events to show your enthusiasm.
Tip #5: Use Bots
Use bots to do trivial tasks while you can put your energies into important matters.
Bots can do so much fun and cool stuff in your community.
You can use a bot to play music during video or audio calls. You can arrange your playlist with trending music to enjoy them in the company of your friends. You can become the community's 'cool DJ' due to your music selection.
Additionally, you can play fun little games, share stock market statistics, share anime reactions, and so much more using bots. The possibilities are limitless.
Tip #6: Go Live & Share Your Screen With Cool Stuff
The 'Share Your Screen' feature is the most useful feature you can envision.
Think about it! This feature allows you to share literally anything on your device with your friends, whether your Xbox game, Netflix series, or Crunchyroll anime.
Use this feature to enjoy a movie or game night with your friends. Others will notice you for your amazing selection of content that you share with them.
Bonus Tip
You can even set your custom status on Discord to add an extra flair of coolness.
Final Thoughts
Being cool on Discord or anywhere else is about being yourself and not some fake representation of a persona you have adopted to fit in.
Strive to feature your true personality and not get influenced by others to look cool.
Try our tricks to represent yourself genuinely.
People will love you and find you cool for being you and not mimicking others. 
Remember to not be hard on yourself and enjoy the experiences on Discord.