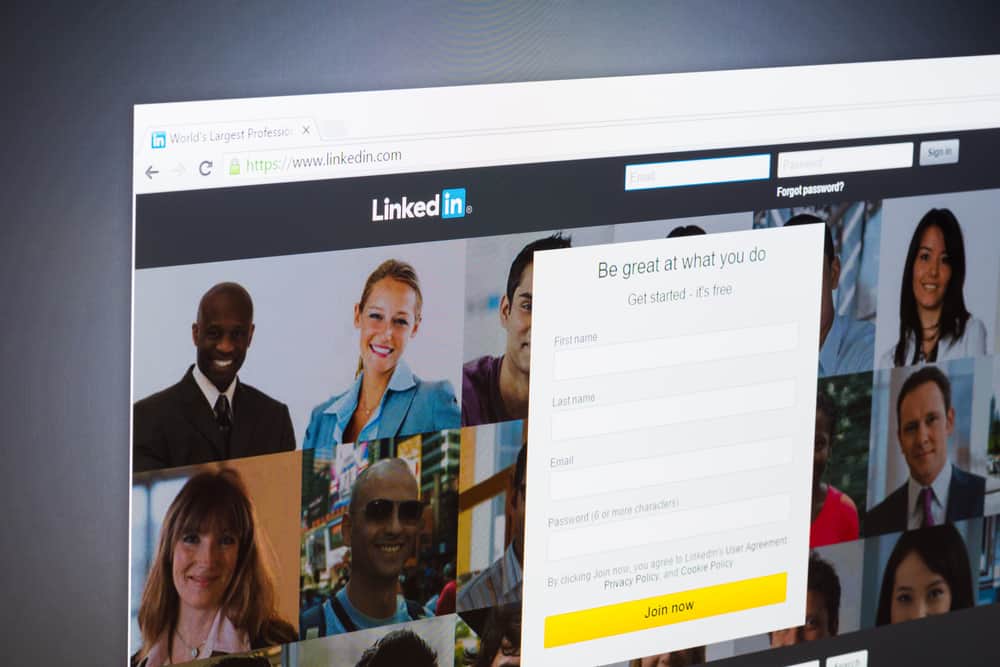 LinkedIn is a social site used for professional networking. One of the ways you can use LinkedIn among experts is to post pictures for networking. LinkedIn has now enabled business professionals to post images. You must follow the correct steps to ensure your posts are high quality and help you reach your professional goals.
Posting a picture on LinkedIn is relatively easy to do. You must navigate to the section where you can start making a new post. Then you have to select the "Photo" or "Add a photo" option. Now you can select and upload photos. For the last step, hit "Post."
LinkedIn has a huge user base which can be an excellent way to make connections and establish yourself as an expert in your field. Consider putting up a professional headshot or photo for the first thing people will see on your profile. When posting pictures for a thread, ensure it adds value to its outreach.
This guide will teach you the step-by-step guide to posting pictures on LinkedIn.
Step-by-Step Guide on How To Post Pictures on LinkedIn
The idea that pictures catch the human mind and allow you to stop scrolling for a moment is now well known. As a result, LinkedIn users use this as a benefit, and plain text posts are now rare on the platform.
Suppose you wish to stand out from the crowd or make your post go viral. In that case, adding a picture may help you achieve that. But, not every user knows how to post a photo, not to talk of multiple images at once on LinkedIn.
Posting pictures on LinkedIn is precise and effortless. But, before we learn how to post a picture on LinkedIn, let's first look at photo etiquette on LinkedIn. The following are what you should think when posting pictures on LinkedIn:
Pick the best picture to suit your current mood and the occasion.
Posting pictures that aren't appropriate for work might seem harmless. But it can lead to severe impacts in more conservative industries, so be careful!
Now, let's teach you how to post a picture on LinkedIn in these simple ways.
Method #1: Posting a Picture on Your PC
Almost every professional will use a PC to access LinkedIn. The PC offers a more versatile user experience and greater activity than the app. With the web page, you can access the work mode, which lets you post a job opening for free. The only difference with the mobile app is you can only access the platform on your PC via the webpage.
Here's how to post pictures on LinkedIn on your PC:
Go to the LinkedIn webpage and log in with your details if required.
On the home page, click on the Photo button below the "Start a post" box.
A pop-up will appear to let you access your picture folder.
Otherwise, tap on Select the images to share.
Find and select the picture you want to post and click on open.
Click on Done and Post to complete the upload.
LinkedIn lets you edit your picture before you finally upload or post it. You can rotate to both left and right, add filters, and adjust the picture before posting. Also, you can tag someone to your photo by adding the user's name.
Not everyone can upload more than one picture using a PC. If you are one of them, you must hold down CTRL while selecting images to let you select multiple pics. Once you choose the picture, click open to load all selected photos. However, you should note that you can only upload nine pictures simultaneously.
Method #2: Posting a Picture on Your Mobile App
Some users always want to post ideas quickly but don't have access to a PC. This happens to many users, including marketers, who always have a content calendar. Suppose you fall into this category. In that case, you might have a LinkedIn mobile app on your smartphone.
Here's how to post a picture on LinkedIn using your Mobile app:
Launch the LinkedIn app and log in with your details if needed.
Click on the Post option at the central bottom of the app.
Click on Add a photo with the image icon.
Browse through the pictures you want to post; you can select a total of 9 images. Tap the Add button.
Tap on the blue arrow pointing to the right to load the pictures.
Finally, tap on "Post" to complete the process.
Once you click the post button, you have posted your picture, and your post becomes alive. However, you can edit the pictures and control who can comment on the images before you click on the post button. To do this, click anywhere on the respective picture and enter the person's name to be tagged.
Conclusion
Creating a LinkedIn post that includes posting a picture is easy. As with Facebook, for example, you have a field at the top of your home page that says "Start Post," in the case of LinkedIn. By now, you should have successfully posted your picture on LinkedIn and know the suitable pictures for the platform.