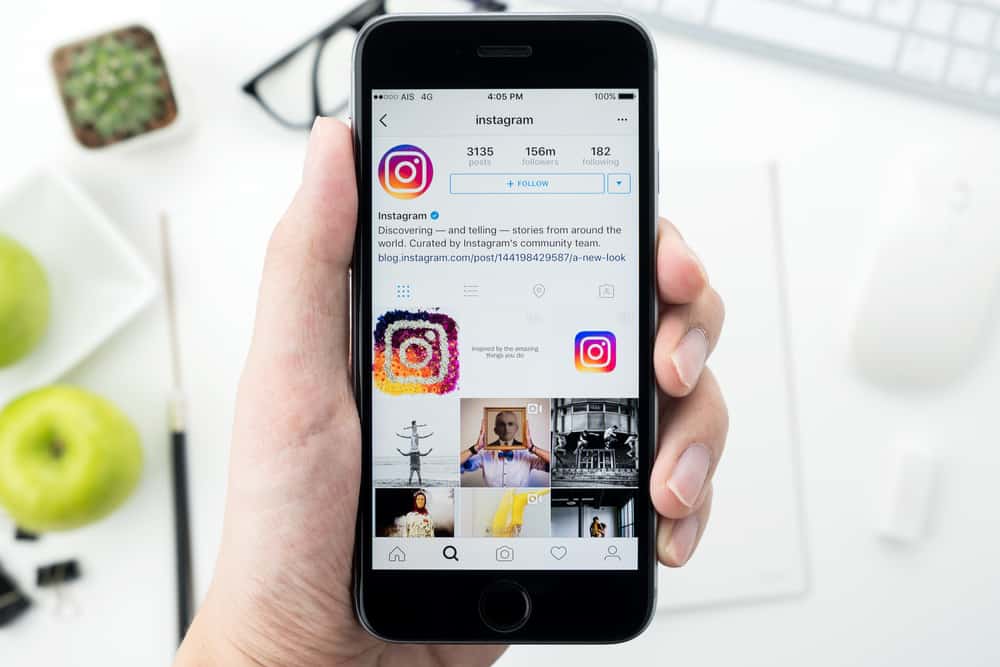 Maintaining an attractive Instagram profile is crucial to having a good follower base. Whether you upload photographs or selfies, having them on your profile in a specific theme can help accentuate your impression before visitors.
If they like what your profile offers, those visitors may also become your followers. Moreover, the three-grid structure of Instagram provides a number of opportunities to arrange your posts for the desired theme.
However, what happens when you later realize that your pictures could be arranged in a better way? Can you rearrange Instagram posts?
Instagram does not allow you to alter the order of the already published posts on your profile. You can delete particular posts to bring desired ones closer. Alternatively, you can select three posts to pin to your profile, bringing the rest below in a different order. 
There are many how-to's and why's when it comes to learning to use Instagram properly, and arranging Instagram posts can be just as easy. Let's discuss different aspects of rearranging Instagram posts. 
What Changes Can You Make to Published Instagram Posts?
There are various changes you can make to uploaded Instagram posts. Instagram provides significant autonomy over your posts since you're the content owner.
You can control the audience for your posts and what type of audience will likely see your posts. If you're wondering what actionable changes you can make to Instagram posts, the following will help you: 
Edit: You can edit your post captions, hashtags, tags, etc. 
Share: Share your posts using the direct sharing option from the app. 
Hide like count: You can use this feature to hide your like count from your followers. 
Turn off commenting: You can disable comment access from the app to keep people from commenting on your post. 
Pin: If you like a post that will catch people's eyes, you can pin it to the top of your wall. 
Post to other apps: You can use this feature to post to other apps like Facebook, Twitter, and Tumbler. 
Delete: Don't like a post that you posted long ago? You can quickly delete it.
However, if you have in mind that you can drag and drop posts to rearrange them as you wish, you're in for a surprise.
Instagram does not allow rearranging posts in order on your profile unless you're willing to delete and re-upload. Though, Instagram may let you rearrange your posts on the app the easy way soon. 
How To Rearrange Instagram Posts in Carousel?
Though, if your concern lies with rearranging a post in a carousel, you can efficiently do so. For your information, a carousel is a bunch of images posted together as one post.
People mostly use this style to upload an album of one event, such as a trip or a wedding. This is very handy in keeping your profile clutter-free, with similar images posted everywhere.
This way, you can post similar images of one event or time and save space on your profile for variety. 
Step #1: Deletion
So if you're wondering how you can rearrange Instagram posts in a carousel, these steps will help you: 
Open the Instagram app on your mobile device.
Tap the profile icon in the bottom right corner.
Find the carousel post you want to reorder. 
Tap the three dots in the top right corner of the post. 
Select the "Edit" option. 
Swipe to the photo you want to reorder. 
Click on the delete icon on the top left of the image. 
Repeat the process with all the posts you want to reorder.
Deleting these images is just one part of the deal you just went through. The second part is about bringing those deleted images back, so they appear now on the front. 
Step #2: Restoration
To get those images back to your carousel in the order you want, you need to restore them in that order. Let's see how you can restore those images: 
Go to your Instagram profile. 
Tap on the hamburger icon in the top right corner.
Select the "Your activity" option. 
Select the "Recently deleted" option. 
Tap on the images you deleted and want to reappear in front of the carousel. 
Tap on the three dots in the top right corner.
Select "Restore."
Two Photos Don't Make a Carousel
Note that you must repost anew if you have two photos uploaded in one post and want to change the order. This is because Instagram does not consider two images to be a carousel and hence does not allow you to delete one of them. 
Conclusion
You can set a theme for your Instagram account and work accordingly so that it doesn't come to the hectic rearranging.
Since you can't rearrange published posts on Instagram, you can always delete and repost to reorder your profile for the desired effect.