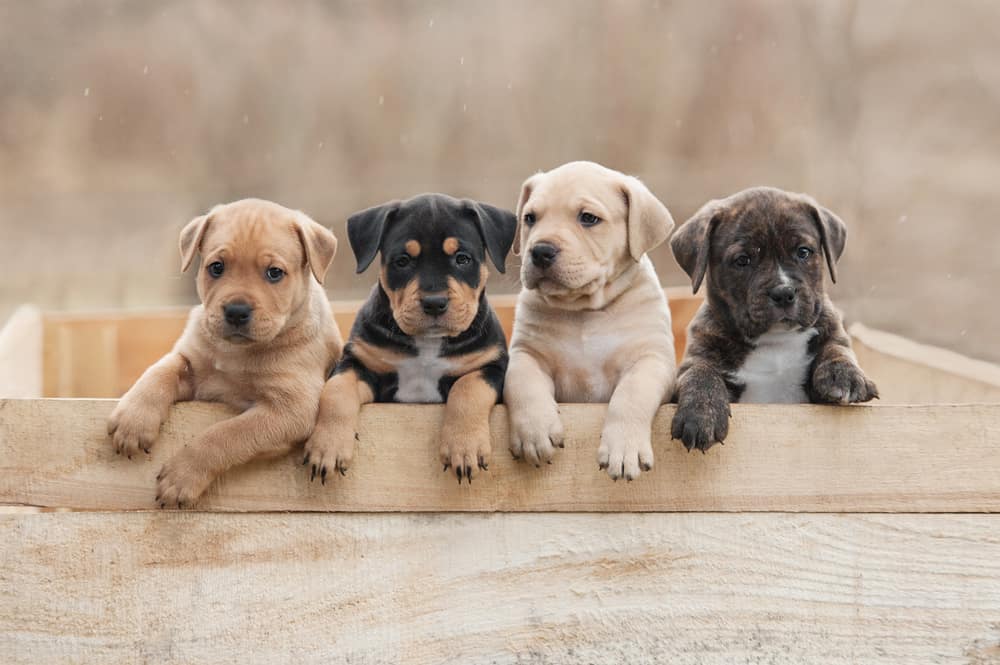 Facebook is probably the most used app, with billions of users worldwide. Online businesses thrive with a market for them regardless of what they sell.
The same goes for people seeking a home for pets, including kittens, puppies, birds, and several others. And if you're wondering how to get into the online market for pets and sell puppies, this article has you covered.
As with any product sold by any brand, you're trying to build a customer base that can trust you to sell pets without involving in any malicious acts. The basics to selling puppies are uploading photos of the pets and writing posts talking about their breed, strengths, health, and feeding habits. But, most importantly, you want to make posts convincing your audience that they need pets.
This article will cover how you can sell pets legitimately on Facebook and attract an audience for your market.
The Facebook Marketplace
The massive Facebook marketplace accommodates different demographics that will patronize you, regardless of what you sell.
However, if you're trying to build relevance to your business, you want to establish yourself as a legitimate and trustworthy person to buy from. As a result, it'll help if you display a track record of your being in the business.
This should come with testimonials and reviews from your past customers. Once you do, you've built credibility for your online business on Facebook.
However, it's more than just being legitimate; you'll have other businesses selling the same things you do that'll require you to craft posts and establish yourself as the go-to destination.
Selling puppies on Facebook will require even extra effort.
First, you must establish that you're not trafficking animals or running an illegitimate business with them. As such, credibility and legitimacy will be your priorities in getting an audience for your puppies. When you've ascertained that you're selling legitimately, these other activities are required to sell on Facebook.
How To Sell Puppies on Facebook
Here are six tips for selling puppies on Facebook.
Tip #1: Upload Photos and Videos That Create a Desire for Puppies
Individuals have different reasons for wanting to buy or adopt puppies, but generally, they're for companionship.
These days, people want cute puppies, and marketing your puppies as such can drive an audience to your business. Uploading photos and videos of them doing amusing things also drive a desire for adoption/buying of puppies.
The photos or videos can also deviate from the puppies, as you can display their food, house, and collars, among others.
You should also post photos/videos of your grooming and taking care of them to assure your potential customers they're being cared for.
Marketing your puppies as groomed, hygienic, and cute in photos/videos goes a long way to getting sales.
Tip #2: Write Posts That Educate and Appeal to People's Emotions
Asides from giving the puppies an attractive outlook, you should add captions that appeal to people's emotions.
For instance, writing about how a puppy can help relieve stress or be trained to detect health conditions in people will drive up the number of potential buyers.
There are lots of amusing and fascinating facts you can also get concerning puppies, and incorporating all that in posts will help get sales.
If you're selling puppies from strays, tell stories about how you rescued them and why they need homes.
Then, tell your audience how they'll grow up and remain loyal as nothing else can. Things that appeal to people's emotions draw more attention than generic facts you can easily scroll by.
In addition, you can add the strengths, feeding habits, and other special features of the breeds you have for sale.
If there are world events or special holidays dedicated to dogs, you can capitalize on them by weaving posts around the events. Talk about the event's history and how buying a puppy can include your followers in a part of history.
Tip #3: Use Hashtags
Hashtags will help drive an audience to your page and increase your chances of making sales.
Using hashtags like #saveapuppy, #getacutecompanion, #adoptapet, and staying on other pet trends will help drive an audience to your page, and get your puppies sold.
Capitalize on global events that include pets and use trendy hashtags to get customers' attention.
Tip #4: Tag Important and Famous Profiles to Your Posts
Tag celebrities you know that love puppies and grown dogs to your posts to gain better relevance to your business.
If they like your posts, there's a huge possibility their followers will see your posts, too, driving traffic to your page and increasing the chances of making a sale.
You can also tag pet shelters, domestic animal agencies, and related organizations to give relevance to your business.
However, be careful with tagging people unnecessarily to avoid coming off as a spam account or nuisance who just wants to promote their business.
Tip #5: Create Groups
You can create groups dedicated to your puppies where members can share cute stories, videos, and photos of puppies.
Having a group will help you increase your likes and outreach when you post about selling puppies. In addition, you can create events dedicated to puppies, set reminders for puppies charities, and persuade your members to contribute to adoption causes.
All these will give you a better edge over the competition and establish you as the authority in the puppies market.
Tip #6: Always Ask for Reviews
Reviews are very important for businesses, and you want to get a lot of positive ones.
If you're running a trustworthy and legitimate, you want to ensure you build long-term relationships with your customers.
So be friendly, polite, and professional in delivering sales and services, and positive reviews about you will circulate.
Some people tend to forget about reviews; hence you should try to ask as politely as possible to increase your credibility as a puppies seller on Facebook.
Conclusion
There are several businesses involved in selling pets on Facebook, and it's up to you to establish yourself as a better option to get sales on puppies.
Apply the above-listed actions to your puppies-selling business, and you should be experiencing good sales over time.