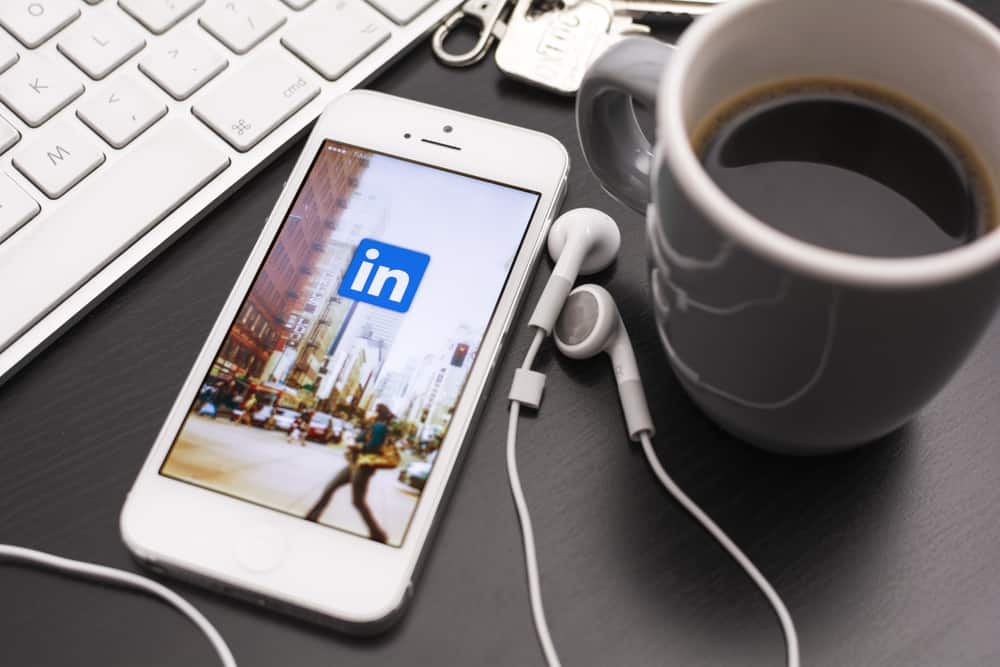 Tagging or mentioning your associates and connections on LinkedIn is a great way to increase engagement with your posts and comments. You can tag anyone with a LinkedIn account in your posts or comments. But how do you tag or mention someone on LinkedIn?
You can either mention someone using their LinkedIn handles in your posts or tag them in the comments section of another member's post by these steps:
1. Open the LinkedIn app.
2. Click "Start a post" or select the "Comment" option under an existing post.
3. Type "@" and the name of the person you want to tag. You'll get an option to choose their name.
4. Continue with your message.
Members tagged in a post can click on a connection or another member's name to access their profiles. This article will show you the step-by-step method of tagging someone on LinkedIn posts and comments.
How To Tag a LinkedIn Member?
You can tag people with LinkedIn accounts in your posts or the comments of another post. Tagged people will receive a notification (if they have the option turned on) as soon as you enter your message or post.
The level of engagement on your posts helps advertise your profile to a wider variety of professionals. An extended reach helps increase the number of opportunities you may find on LinkedIn.
You don't need to be a connection to tag, mention, or be mentioned in a post or comment on LinkedIn.
How To Tag Someone in Your Post?
The procedure of mentioning someone in your post is similar, whether you're on a laptop or a phone.
Follow this 5-step procedure given below:
Launch the LinkedIn application or website depending on your connectivity and log in.
Click the "Start a post" option from the homepage.
Type "@" and type the name of the person you wish to tag.
Find the intended account from the pop-up list of potential people you can mention.
Click on the name of the person you wish to tag and continue with your post.
The person you've tagged in a post will get a notification and an alert about the tag.
How To Tag Someone in Your Comments?
Tagging someone in the comments requires the same procedure as tagging them in a post. Here's the step-by-step approach:
Launch the LinkedIn application from your smartphone or website on your laptop and log in.
Navigate to the post you wish to comment on.
Select the "Comment" option at the bottom of a post.
In the chat box, type "@" and begin typing a name.
Select the person you want to tag from the pop-up list of potential people you can mention.
Continue typing your message or comment.
LinkedIn members who have turned off notifications will not receive notifications about mentions.
You cannot mention members in articles published by the LinkedIn publishing platform.
You can also edit previous posts and comments to tag people or mention connections.
Importance of Tagging People on LinkedIn
Tagging people in your posts and comments boosts your engagement and helps your account reach your target audience. It helps you reach beyond your network and access the networks of your connections.
More people will see your posts and comments, which may contribute significantly to finding the right connection and job for yourself.
Your friends also help you in finding essential connections and help expand your network by tagging you in relevant posts or referring your account to people looking for your area of expertise.
Endnote
The mention feature is very useful on LinkedIn, particularly in the global village the world has now become. By mentioning people and increasing your engagement on the platform, you will expand your network worldwide and find key partners or resources that are vital to your career.
It can also be used to socialize and make connections with people all around the world who are in the same field of work as you.
FAQs
Why can't I find the account that I want to tag?
If you cannot find your desired account, recheck to see if you have got the spelling of the account name right.
Alternatively, you can type in the full name instead of looking for the account you want to tag in the pop-up list.
Can I tag multiple people in the same post?
Yes, you can tag as many people as you want in one post or comment, but it is advised to keep tagging to a minimum and tag people under relevant posts and not for random marketing, which can be annoying in cases.
Why do I not get a notification when someone mentions me?
LinkedIn does not send you notifications when you are mentioned in a comment or a post if the notifications setting is turned off. Activate your notifications by going into settings and turning notifications on.