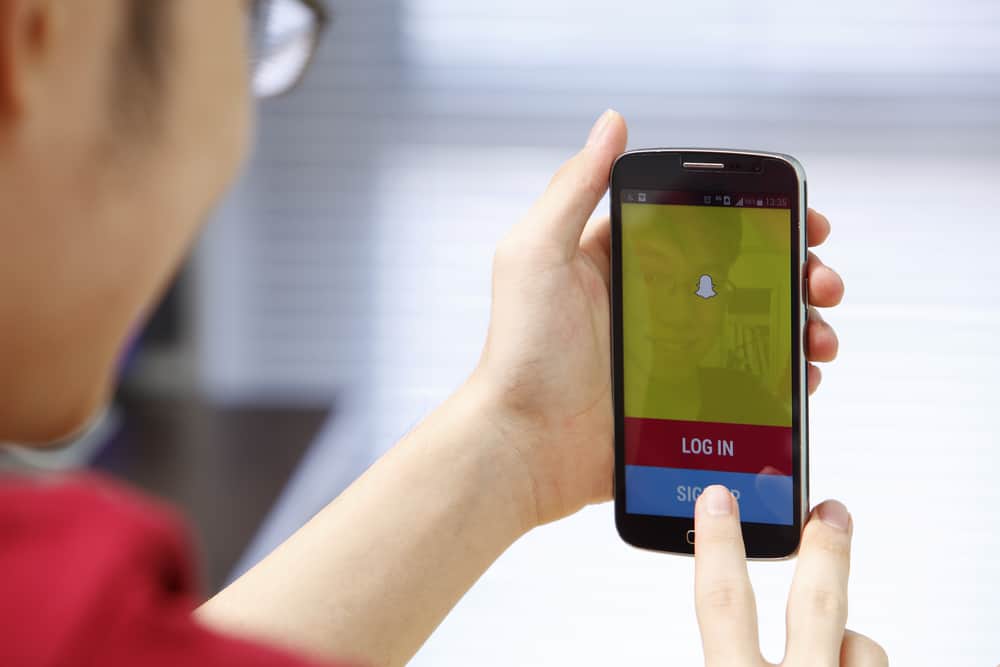 Do you want to make a fake Snapchat?
Are you ready to make your friends get heebie-jeebies?
Snapchat is a well-known platform where you can interact with your mates 24/7.
You share bitmojis, texts, and snaps there.
Still, what if you want to pull a prank on your friend?
Umm, for that, you can't use your original Snapchat. You need to know how to make a fake Snapchat!
There are three ways to help you make a fake Snapchat. You can use another email or phone number to create a fake Snapchat account. If it sounds risky and too much work, you can generate a fake Snapchat chatter. This will make your friends scared to wits. Another solution is to get the hand of a third-party website to assist you in forging credentials.
It requires a few minutes for you to make a fake Snapchat. However, it will be much more fun once you finish the work. You can bomb messages in your buddies' chat boxes. You can play "guess who" with them too.
We've covered all possible solutions to help you create a fake Snapchat. Please scroll down to follow our in-depth guide!
What Is Fake Snapchat Used For?
Snapchat is infamous for fraud and scams, and people tend to believe the scammers.
They, in return, ask for your personal information, pictures, money, and whatnot. As Snapchat offers screenshots and screen recording notifications, users think they won't be duped on Snapchat.
Therefore, you need to be aware of such frauds over all social platforms.
Another innocent and doable reason to fake Snapchat can be to annoy your fellows. We hope you use the fake Snapchat with pure intentions and do not mentally harm and exploit anyone.
Do not use your fake Snapchat to bully, torture, or reveal anyone. Using fake accounts for ill reasons can make your account get reported. If things worsen, you may need to pay for your crime even if your account is fake.
Ways To Make a Fake Snapchat Account
Fake Snapchat can be your best friend if you want to trick your friends.
You can send lame messages to your mates to check their responses. Lure them into a confession and make a screenshot of it. Send them the screenshot and make fun of your friends.
Don't worry; they won't get tired of you. It's just a white lie to help you get back on your besties. Without any further ado, get on the bandwagon. It's time to irritate your friends to the core.
Method #1: Make a Fake Snapchat Account via Another Email
This method teaches you to make a fake Snapchat account with different credentials.
If you have more than one email/phone number, here's what you need to follow:
Log out of your current Snapchat account or get the app at the Apple App Store or Google Play Store.
Tap on "Sign Up."
Enter your name, but do not enter your real name.
Enter your birth date, but do not set your actual birth date.
Set a strong password.
At this stage, enter another email or phone number.
In this simple way, you can make a fake Snapchat. If this seems like a hard job, there's one more way to help pull your friend's leg!
Only use an email or phone number not associated with another Snapchat account. Make sure not to keep your original and fake Snapchat passwords the same. Otherwise, your account details may overlap. This can make things go messy,
Method #2: Making a Fake Snapchat Chat Through Third-Party Generator
Your friends can be a tough nut. They might recognize you or not even respond to your fake Snapchat account. Here's one thing you can do to fool your friends.
Follow this link: Fake Snapchat Chat Generator.
The layout will help you create a fake Snapchat chat.
Adjust the details and download the screenshot.
This way, you can even edit the phone model, the usernames – literally everything. The website helps you get flawless fake Snapchat messages.
You can type your username as person 1. For person 2, keep any celebrity's name. Check your friend's reaction when you say you're in touch with a public figure.
Follow the link to be directed to get a fake Snapchat. Add the credentials and details that are not in use. This way, you can make fun of your friends without them knowing.
Conclusion
We hope that you must have found the solution to your problem.
We have listed all possible methods about how to make a fake Snapchat.
So, what are you waiting for? Work on our instructions and joke around with your friends.
Let's see if they fall into your prank or not!