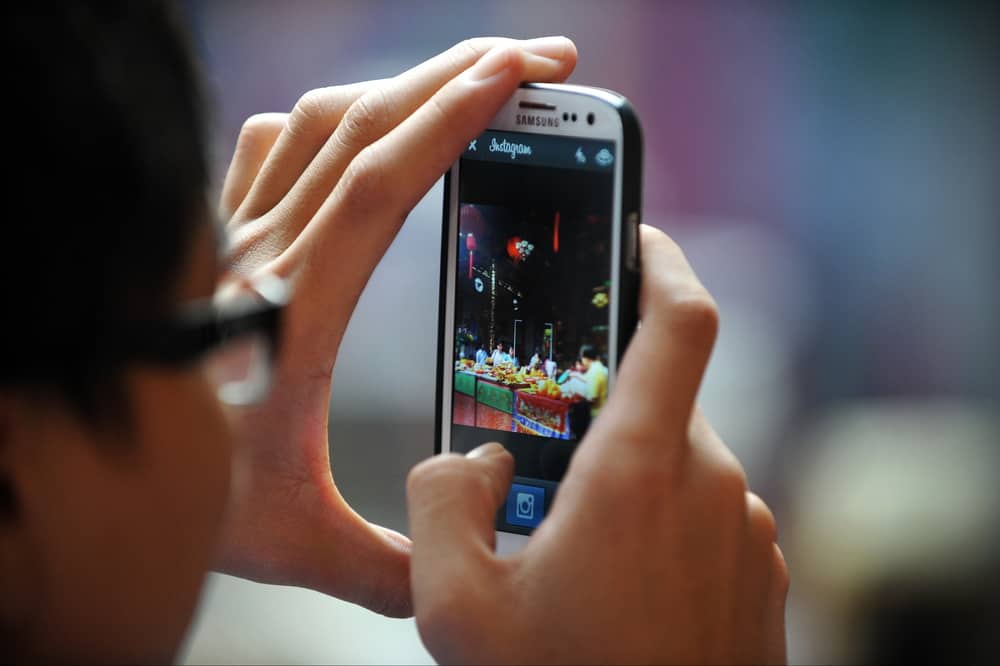 Instagram relies on the camera for taking pictures and videos to keep your audience engaged, and when your Instagram camera is not working, that is problematic.
The camera not working on Instagram is not a new problem, and many users have encountered it while enjoying the app. So, if your Instagram camera is not working, don't panic. We have a fix for it in this article.
Instagram requires permission to use your camera, like all third-party apps installed on your phone. Therefore, if you've not granted Instagram the needed permission, you may notice your camera is not working. Furthermore, a bug in the current or recent update of the app may also be a cause. Also, your Instagram account or app may have technical glitches affecting the camera.
If you are looking for easy ways of fixing your Instagram camera not working, this guide discusses the common and easy solutions to fix your Instagram camera not working. We will start with understanding why the Instagram camera fails to work, then give the solutions to fix the error. Sounds helpful? Read on to find out.
Why is My Instagram Camera Not Working?
Instagram has created a buzz on the Internet for its amazing features, especially for models and people with a great following. People are ever on the quest to post their adorable photos and videos to get likes and comments.
Even though it's possible to still post on Instagram, you can't go live video or take live pictures unless your camera works. When installing Instagram, you must allow Instagram permission to access your camera for it to function properly. Again, if you've recently updated the Instagram app, the update may have a bug affecting the camera.
Moreover, Instagram sometimes experiences technical glitches hindering its normal working.
Is your phone updated? Maybe the current version of your phone's firmware is incompatible with the installed Instagram version.
All these are possible reasons why your Instagram camera is not working. Read on to find their solutions.
How To Fix It If Instagram Camera is Not Working
It's challenging to know the exact problem causing your Instagram camera not to work. Therefore, you should try all the below fixes one by one, checking if your camera will fix. One must work for your case.
Method #1: Allow Permissions for Camera Access
All third-party apps require specific system permissions to work properly. For instance, Instagram requires access to your phone's camera to work. Use the steps below to grant Instagram access to your camera.
For Android users:
Open the Settings app on your phone.
Click the "Apps & Notifications" button.
Clicks "Apps".
Locate "Instagram" and click on it.
Tap on "Permissions".
Allow "Camera Access".
For iPhone users:
Open your iPhone Settings app.
Locate and click on "Instagram".
Enable "Camera and Microphone".
Go back to your Instagram and check if the camera is now working. Are you still stuck? Keep reading for more fixes.
Method #2: Restart Your Phone
Most technical issues with your phone require a restart to get fixed. Here, the trick is to restart your phone and check if that fixes your Instagram camera.
To restart your Android phone:
Press and hold the power button.
A menu will appear. Click the "Restart" option and wait for the phone to restart.
To restart iPhone:
Press and hold the power button, then slide the slider to turn off the phone.
Once turned off, press and hold the power button until the phone restarts.
Method #3: Check Your Internet Connection
How's your network performing?
Instagram requires a stable internet connection to work properly. If you are using mobile data, try turning it on and off. Also, switch on airplane mode, then turn it off.
Try switching between Wi-Fi and mobile data if that doesn't fix it. Also, try opening other apps or browsers to confirm you have a network connection.
Method #4: Update Instagram
If your Instagram app is not updated, you may be experiencing a bug in the old version, which can be fixed using the latest version.
To update the Instagram app on Android:
Open your Google Play Store.
Search for Instagram on the search bar.
Once it comes up, click the "Update" button.
To update the Instagram app on iPhone:
Open your App Store.
Find the Instagram app.
Click the "Update" button if there are any available updates.
Hopefully, that fixed your camera not working.
Method #5: Clear Cache
Resetting the Instagram app by clearing the app's cache can help fix the error.
For Android:
Open the Settings app.
Clicks "Apps & Notifications".
Tap on "Apps" and find Instagram.
Locate and click on the "Clear cache" button.
For iPhone:
Navigate to Settings.
Click on the "General" option.
Click "iPhone Storage".
Locate the Instagram app and click on it.
Click the "Offload App" button.
Method #6: Reinstall Instagram
If there is a technical glitch with your Instagram app, maybe reinstalling it will fix the error.
For Android, uninstall the Instagram app and install it from Play Store.
For iPhone, uninstall the app and install it from App Store.
Login to your account and check that the camera is working properly.
Method #7: Check Your System Date and Time
Is your phone date and time working correctly?
If your date and time are incorrect, it may affect Instagram. Therefore, change your date and time from the settings and set the correct date and time.
Conclusion
Instagram depends on the camera to create more fun and work properly.
It can get frustrating when using Instagram only to realize that the camera is not working.
If that happens, it could be due to various reasons, such as a lack of the needed camera permissions or technical glitches with the app or your phone.
Luckily, this guide covered the multiple fixes to use to fix the Instagram camera not working.