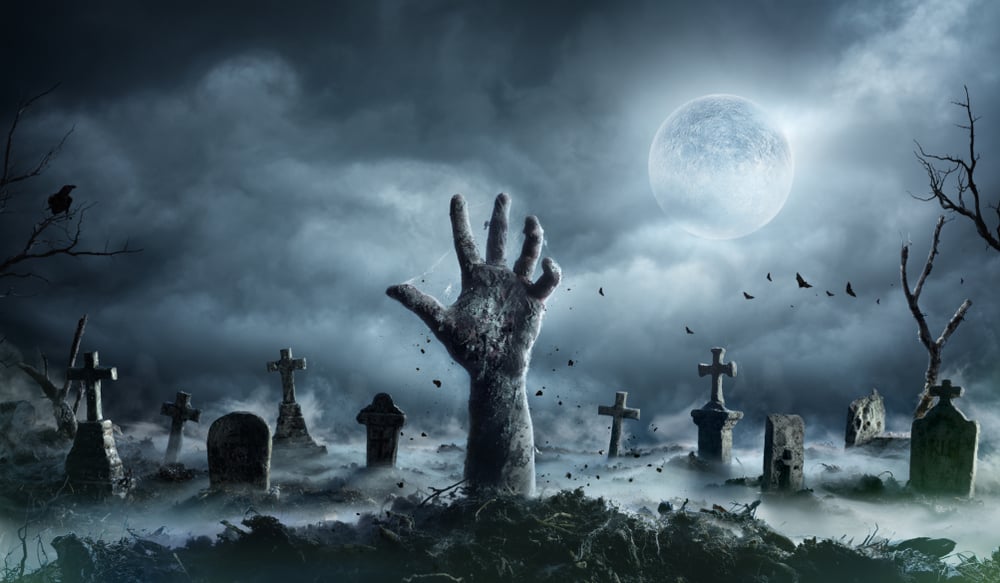 It's that time of year again! Time to get spooky and celebrate Halloween. And what better way to do that than with a festive Snapchat filter?
You know how Snapchat is crazy with its filters, but at the time of a big holiday or event, the level of crazy touches new heights. Well, Halloween is no different. There's a slew of new filters to choose from, but the Halloween filter is definitely one of the best.
Finding the Halloween filter is easy. Open the app, tap the filter icon, and select the "Explore" tab in the bottom right corner. Here you will find all the current filters to choose from, including the Halloween filter. You can search for the filter if you don't see it in the recent ones. Once you select it, the fun can begin!
This informative piece is guided to help you use the Halloween filter on Snapchat in the best way possible. So read on for some awesome tips. You'll also find answers to some common questions revolving around the filter.
What Are Snapchat Filters?
Before we get started, let's first understand what filters are and how they work. Snapchat uses facial recognition software to apply filters, aka lenses. These filters are augmented reality lenses that use your phone's camera to place animations and special effects over your face.
Difference Between Snapchat Filters and Lenses
The fundamental difference is that filters are static and sit on top of your picture or video. At the same time, lenses are interactive and use your phone's camera to place animations over your face in real-time.
How Does Snapchat Release Theme-Based Filters?
Snapchat has always been big on filters. Right from the start, they've had several filters that you could use while taking a picture or video. But with the introduction of lenses, they've taken filters to a new level.
The app is known to breed trends with its festive filters time and again. Be it Christmas, New Year, Halloween, or any other holiday; you can always count on Snapchat to have a themed filter to celebrate the occasion.
Since the Halloween filter is in popular demand, there are bound to be some fakes floating around. So beware of any third-party website that claims to have the filter and asks you to download it.
This is most likely a scam to get you to download malware onto your phone. They can hack your phone, so the best and safest way to get the filter is through the Snapchat app.
What Is the Halloween Filter?
Now that we know about filters let's talk about the Halloween filter. As the name suggests, it is a Snapchat filter that is available around the Halloween season. It is a brilliant filter with Halloween makeup and elements in the frame. The filter fits the Halloween vibe and is perfect for taking spooky selfies.
How To Use Halloween Filter on Snapchat?
Using the Halloween filter on Snapchat is pretty straightforward. Here's a step-by-step guide to help you find and apply the filter.
Open the Snapchat app on your phone and switch to the front camera.
Tap the filter icon right next to the shutter button to open the filter carousel.
Tap on the "Explore" button in the bottom right corner, which will bring forth the filter library.
Scroll through the filters and find the Halloween filter. If you don't see it on the list of recent filters, tap on the search icon and search for "Halloween."
Tap on the filter to apply it.
And that's it! You can now start taking pictures or videos with the filter applied. It may take a while to load for its initial use.
Parting Words
That's all there is to using the Halloween filter on Snapchat! It's a pretty simple process. Just make sure you don't download any fakes, and you're good to go. Happy Halloween snapping!
FAQs
Is the Halloween filter permanent?
The majority of the filters on Snapchat have a life of 1 hour to 30 days. So, going by that logic, no, the Halloween Filter is not permanent. It is available only for a limited time around the Halloween season. Though you can save it for later, that's about it.
How to save the Halloween filter?
If you want to use the filter later or don't want it to expire, you can save it. To do that, add the filter to your "Favorites" list. This works for all the standard filters, but it may or may not work for a limited-time filter like the Halloween one!
How many times can I use the Halloween filter?
You can use the filter as many times as you want while it's available. There's no limit to the number of times you can use it.
Can I make my own filters on Snapchat?
Yes, you can! You can create your own filters on Snapchat. If you want to create your own filter, you totally can on the Snapchat create website. It's pretty self-explanatory from there! Creating your filter is a great way to add a personal touch to your snaps and make them stand out. So carry on and give it a try!