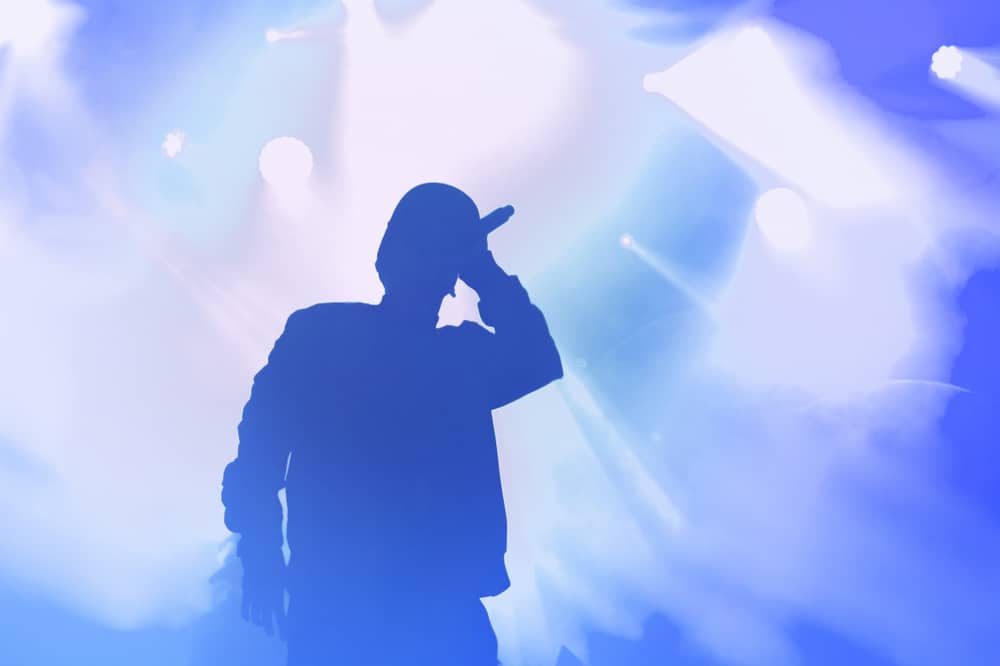 In a world where social media is everything, it's only natural that rappers find new ways to engage with their fans. One of the most popular ways of doing this is through Instagram. To optimize their presence on the social app, rappers have started their accounts and attracted followers.
Currently, the most followed rapper on Instagram is Drake. Known also as Aubrey Graham, Drake is a Canadian rapper and R&B recording artist. According to Social Tracker, Drake, going by Champagnepapi on Instagram, is the 30th most followed person on Instagram with 110 million followers.
Drake values his followers and advises others to value them too through one of his songs, "Amen." He says, "Worry about your followers; you need to get your dollars up."
While other celebrities worry about Instagram's clean-up exercise, which always seems to strip them of massive numbers of followers, Drake appears to have it together.
How does Drake do it? What strategy does he apply to keep his followers glued? How has he managed to achieve more followers over the years compared to other rappers making entrepreneurs and marketers want to partner with him?
This article will give you the Drake inspiration you need to grow your brand on Instagram and watch your followers and engagement skyrocket in no time.
Drake Likes To Keep It Real
Rappers and celebrities in general always seem to have self-inflicted pressure to keep up a particular image, and it now looks like an industry pandemic until you meet Drake.
Drake is not afraid to show his vulnerable and sensitive side in his posts as well as in his songs.
His Instagram account is not only used for sharing his music videos but also his life. He posts pictures of his daily routine, travels, and food! He uses this platform to connect with his fans and show them that he is just like them.
Drake chooses to see his vulnerability as his strength rather than weakness, unlike other celebrities. That makes it easy for his followers to relate to him.
There's Nothing Personal About Memes
Fame and fortune are great, but you know you've really made it once you become a meme. Drake has been a meme for a while now, and it doesn't seem to end any time soon. Social media loves to poke fun at him, and he enjoys every moment.
Drake is also the self-proclaimed "King of Memes." His Instagram account is a collection of memes, some original and some from other meme accounts. His stories feature him reaching out to his audience or showing off his latest memes.
Drake Takes the Time To Connect With His Followers
Drake knows that he owes his success to his fans (followers) and takes time off his busy schedule to let them know it.
If he has to sing it to them, he will, as in his song "Headlines," where he says, "If they don't get it, they'll be over you." Again sending a clear message to other celebrities.
He takes the time to read through stories and posts of his followers and will sometimes follow them or reach out to a fan he feels needs his attention. He once sent a recorded message to a 14-year-old fan, Zelek Murray, who was suffering from cancer on his birthday.
Drake Carries His Home Community With Him
Drake's roots in his hometown Toronto run deep.
Drake refers to himself as 6 God. He came up with the name by picking from the tail end of Toronto's area codes 416 and 647. The 6 represent the six areas that make up Toronto (Old Toronto, Scarborough, York, Etobicoke, North York, and East York).
He posted a gallery of his hometown, which is now famously referred to as the 6s, on Instagram. He also named one of his albums "6 God."
Drake constantly posts on Instagram supporting his local sports teams and anyone else who needs to be cheered or given a thumbs up.
Drake Invests in Collaborations
Drake is constantly collaborating with other artists, and he has made tons of posts on Instagram to prove it. He has collaborated with artists like Rihanna, Future, and Kanye West.
Collaborations help to skyrocket his follower numbers, and the math is simple: by collaborating with other artists, he can reach more audiences and ultimately increase his followership. The other artist's fans also become his fans.
Drake Takes the Time to Appreciate People Who, Matter
It's not always about working with Drake. His posts are primarily about how much he loves his fans and his gratitude for their love and support. He often tags his friends who have supported him throughout his career.
Drake often uses his songs and Instagram posts, and stories to give shout-outs to his family, friends, and fans for their unconditional love and encouragement through the years.
Wrapping It Up
Drake is a rapper and an actor. He is also one of the most popular social media influencers. He has posted a lot of music-related content (mostly hip hop), but he's also posted some other stuff like pictures and videos of him hanging out with friends.
He posts a lot of memes and jokes, but he's not afraid to post serious things.
He's been posting consistently since 2012 but only started to gain traction around 2014-2015. That shows how successful he has been in engaging with his fans and showing them who he is beyond his artistry, and his fans love it.
Drake does not conform to the norm, he handles Instagram differently from other celebrities, and it's been paying off. Posting on Instagram gives him a chance to interact with fans one-on-one. He knows that his fans love him but also love getting back some of that attention they give to him.