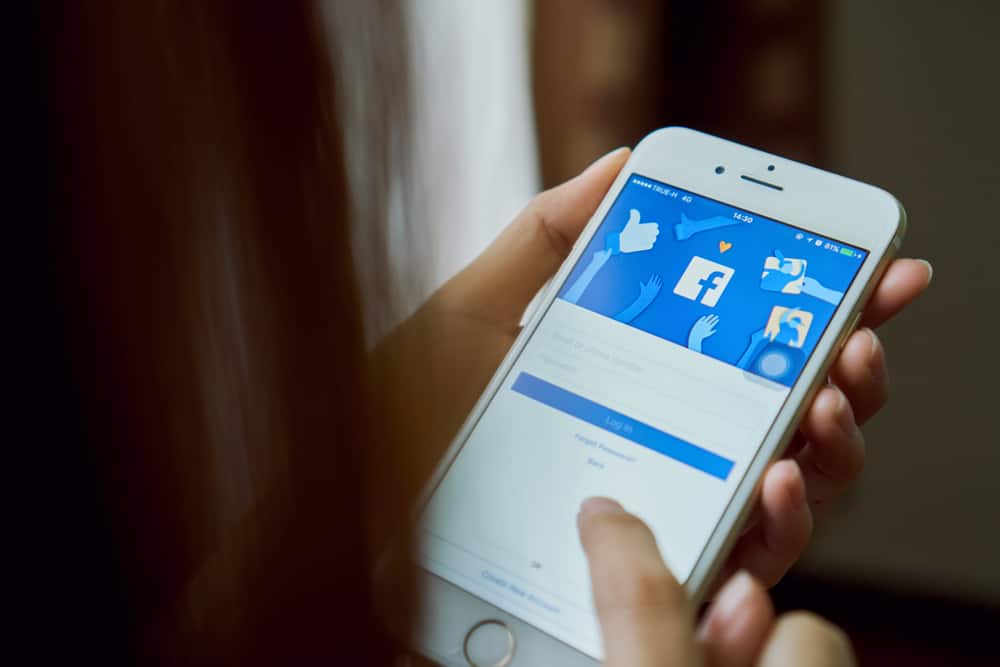 Among the top social media platforms, Facebook is loved for possessing multiple functions that help you enjoy the digital world unprecedentedly. Besides the ability to connect users all over the globe, Facebook also comes with entertaining content that helps us relax while getting ourselves updated with the latest news.
One unique thing about Facebook is that you can let everyone view your profile or limit who and how can see your profile. To do so, you can turn off following on Facebook by navigating to the "Followers and Public Content" section and changing the settings as you wish.
This article will provide a comprehensive tutorial to remove those who can follow you on Facebook. Now, let's get started!
Step #1: Log In to Facebook or Sign Up for a New Account
First, you need to log in to Facebook by the account you've registered and verified previously.
When accessing the Facebook app on your mobile, you'll see a screen as in the image below. Simply provide your Phone number or Email address as well as the password and select the "Log in" button.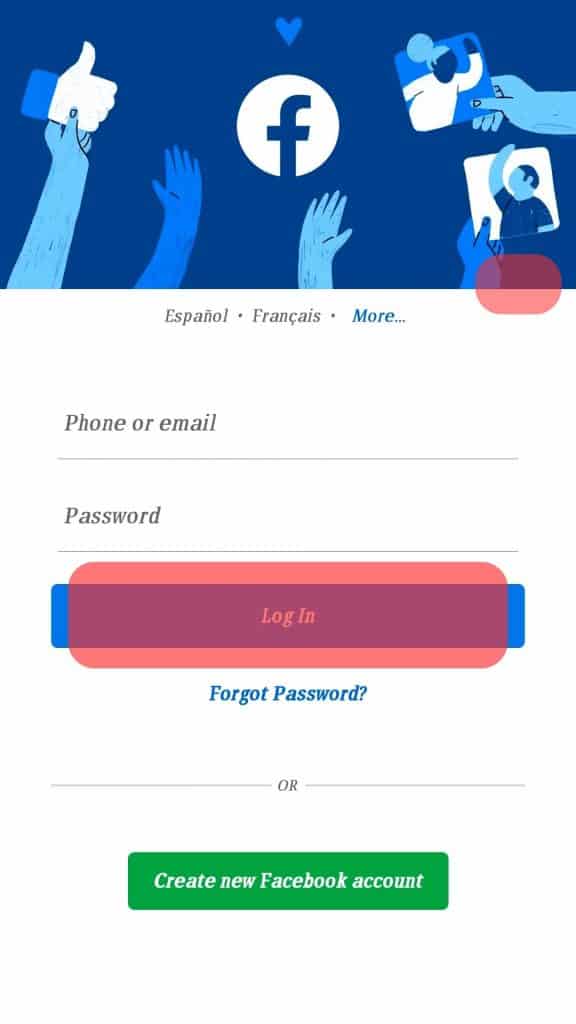 If you don't have an account yet, it's time to create one because Facebook would benefit you in many ways. Instead of selecting "Log in," click the "Create new account" button. Just follow the instructions, and your account will be ready within a few steps.
It's highly recommended that you enter accurate information when creating a new account on Facebook. It would help you complete the verification process quickly, and also, your account will be recovered easily if you forget your password.
Step #2: Navigate to the "Followers and Public Content" Section
After logging in to your account or signing up for a new one, this step requires you to change the setting in the "Followers and Public Content" section, so let's find it.
From your homepage, tap on "Menu" (three lines) at the right corner of the screen.
Scroll down a little and select "Settings" after expanding the drop-down menu of the "Settings & Privacy" section.
After that, all you need to do is look for the "Audience and Visibility" section. Here you can control everything related to those who can see your posts, stories (a kind of Facebook posts that are visible within 24 hours), and profile.
Now, tap on "Followers and public content," and this is what we need to care about.
By accessing this section, you'll be able to view the following things:
People who follow you.
People who can view the people, Pages, and lists you follow.
Comments on your public posts.
Public post notifications.
Your Public Profile Info.
Comment Ranking – the most relevant comment that will appear in your post's comment section.
Off-Facebook Previews – information like your username, profile image, and other content from the original post will be fully displayed when your posts are shared on other platforms.
In the next part, we'll show you how to turn off following on Facebook. And if you're looking for a solution to restrict someone on Facebook from updating all your activities, there is a bonus gift at the end of the next section. So, keep scrolling till the end!
As a matter of fact, your Facebook friends can follow your posts, reels (short-form videos that last for a maximum of 60 seconds for entertaining purposes), stories, and soundbites (stories and conversations displayed in the form of up to 5-minute audio) by default.
Step #3: Change the Setting To Turn Off Following on Facebook
On the "Followers and public content" screen, you'll see the "Who Can Follow Me" section. As we mentioned above, those who are your Facebook friends can follow your posts, stories, reels, and soundbites by default.
If you set it as "Public," users who are not your friends on Facebook will also be able to view your public posts. However, they cannot see other posts that are in the "friends" or "only me" mode.
To turn off following from those who are not friends, keep the default setting (Friends) of Facebook. If you unintentionally enabled the "Public" option, tap "Friends" to edit the permission setting.
In case you don't want specific users (both strangers and those who are on your friend list) to view your public posts and other activities on Facebook, this is a bonus for you, as we promised. Keep reading as we'll guide you on how to do so in a few paragraphs.
To prevent people who are not your Facebook friends from seeing your public posts, you can change other settings from "Public" to "Friends" or other options you want.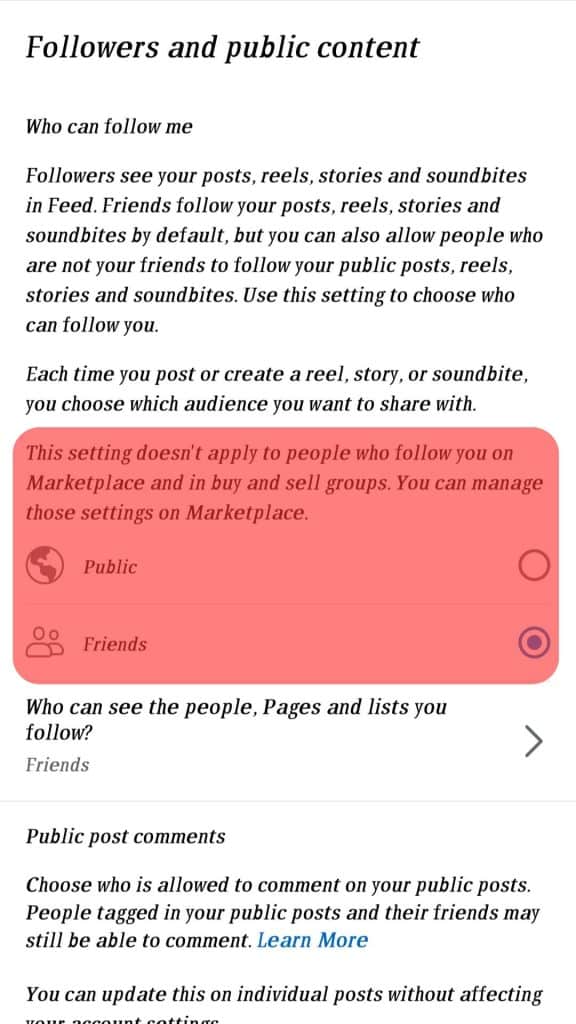 Otherwise, you can choose to block them on Facebook. By doing this, they'll never find your account, no matter how they try. All you need to do is go to their profile, click on the three dots, and select "Block."
If it's your Facebook friend, you can add them to the restricted list besides blocking them because it may affect your real-life friendship with that person.
Final Words
Voila! We hope that this article has helped you successfully turn off following on Facebook to protect your privacy from other people. Don't forget that we are a decent source of social media tips and tricks you would love at first sight. Follow us for more!