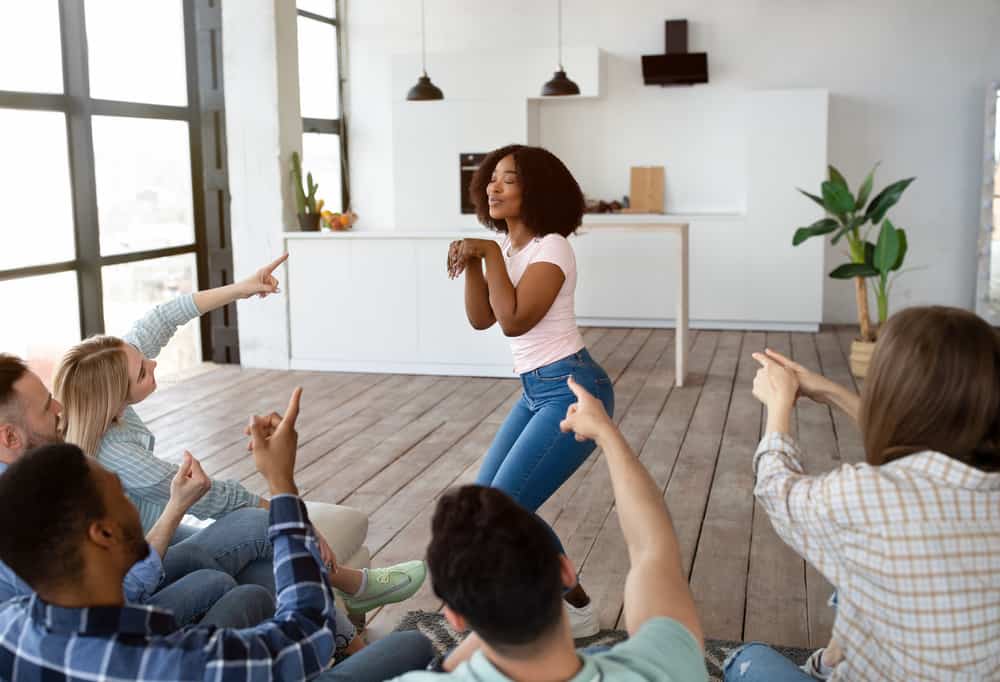 As work-from-home and remote work trends are gaining recognition, people now use workspaces to make their job easier.
Microsoft Teams is a professional app for workers seeking to collaborate virtually on projects. In turn, this increases productivity and engagement.
However, Microsoft Teams isn't just about work and collaboration. It allows users to relax and have fun through games integrated into the platform.
If you have explored the list of games, you may wonder how to play virtual charades on Microsoft teams.
To play virtual charades on Microsoft Teams, assign words and topics to players, then try to describe the words without saying or mouthing them. The goal is to let team members guess the word accurately based on the actions and body language of the actor.
Playing virtual charades on Microsoft Teams has a general method of playing. However, some tricks might help you up your game and increase your chances of winning. Learn about these aspects in this guide as we dissect the virtual charades games on Microsoft Teams and tactics that can help you succeed.
What Is Microsoft Teams?
Before 2020, working exclusively online was a topic people ignored or hardly paid attention to. However, things have changed so far.
You don't need to be in an office, a meeting, or school before work. You can work efficiently without distractions, regardless of where you are.
Some of the tools that make remote work accessible are workspace apps. Microsoft Teams is one of the best and most accepted business communication platforms.
It allows you to meet, call, chat, and collaborate with your team members in one place. You can set up your workers' space with all the tools and content you need to work and achieve your project goal are available and in place.
In addition, Microsoft Teams allow you to host meetings, webinars, or lead classes of up to 1000 members. You can set up a video conference that makes communication feels more in-person in online discussions. 
Also, if you value the privacy of your attendees, you may select an audio forum where you only need to join meetings by dialing a toll-free phone number and entering the conference ID.
Microsoft Teams makes managing virtual meetings, webinars, classes, and internal and external collaboration on projects easy.
With these features, the platform appears as a powerful work collaboration platform. Therefore, it's not strange that many people and organizations choose it.
However, there is more.
Knowing how draining work and meetings can be, Microsoft Teams provides many exciting games for users to de-stress and relax. One of these games is called charades, and many users want to know how to play it.
What Is Virtual Charades on Microsoft Teams?
Microsoft Teams games are challenges, puzzles, and activities, for workers to play together on the video conferencing platform. One of the most popular ones is charades.
Virtual charades is a classic online game on Microsoft Teams. It is a team game that requires some players to guess a word or term through the action or body language of another player who must not speak.
Charades is an exciting game that increases collaboration and engagement among team members. It also improves their vocabulary and thinking ability.
How To Play Virtual Charades on Microsoft Teams?
After working all day, a game like virtual charades is the best way to calm your nerves. Besides, it is educational and engaging.
To play virtual charades on Microsoft Teams, divide the team into breakout rooms with two teams labeled "Team A" and "Team B." Let one player from team A guess the word acted by the person in their team.
One way to make your work easy is to ensure you have a list of words ready to avoid wasting time. You can do this by using a random word generator or tool. It is fast, and you don't need to rack your brain for words. 
Then, assign the words to each team member. After that, choose one member, and act out the word as much as possible without speaking or mouthing the word.
The fun part about virtual charades on Microsoft Teams is that the actors can't talk, whisper or mouth the catchphrase or word to teammates. 
The team members' task is to guess the word based on the action and body language of the actor. The team who guesses the word being acted out correctly scores a point.
To enjoy the charade game, choosing a topic or theme for each round is advisable to make the guessing easy for members.
For example, if your topic for one round is kitchen supplies, you can assign words like an omelet, saucer, whisker, oven, and microwave to players. 
Charades on Microsoft Teams allow people to get into characters as they use their hands, face, and whole body to describe words.
That allows everyone to have a good laugh. It also brings many shy workers out of their shells and makes them feel comfortable among their co-workers.
In summary, Charades is a fantastic game to get your team to interact with one another and work efficiently.
Conclusion
Microsoft Teams is a work tool that allows collaboration among team members and workers. It also allows users to host interactive webinars, conferences, and meetings for up to 1000 people.
Besides this, the app has several games, including charades, for workers to enjoy. To play and enjoy charades, you need to act out words without speaking for other members to guess.