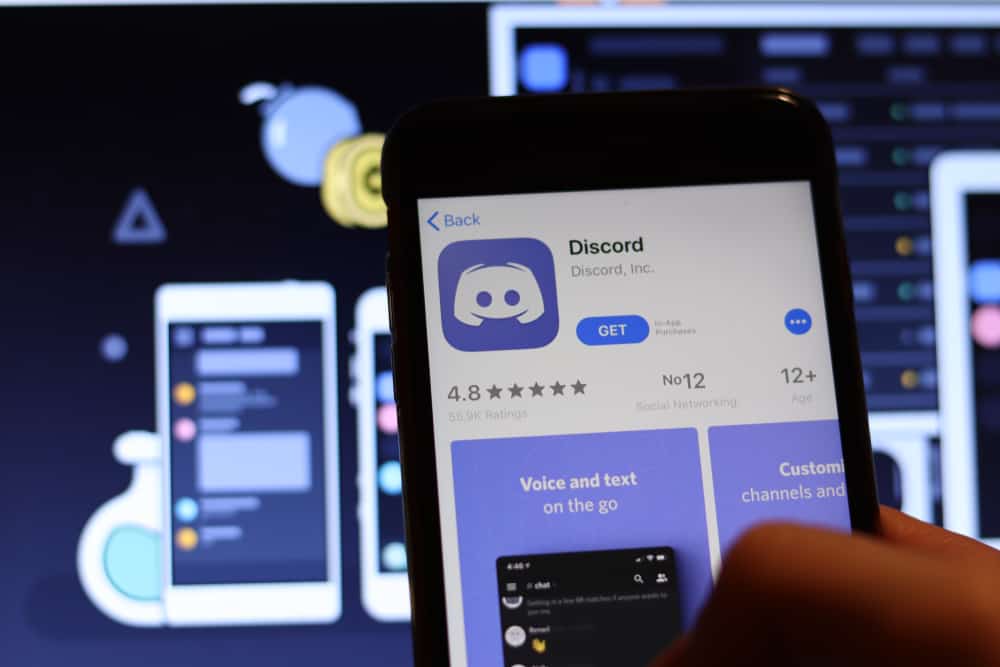 Most people with a personal computer own an SSD (solid-state drive) device. Perhaps you're wondering how it can help you unload your PC's memory if you recently bought one.
Can one move programs or software applications to SSD? If that's the case, how does one move Discord to SSD?
Your PC has an in-built feature that lets you move apps to different drive locations. However, there are cases where you'll need an app moving tool or a reinstallation to move Discord from its current drive location to an SSD. The app moving tool will minimize your chances of losing any Discord data. Therefore, preventing slow loading or app-related issues when operating Discord from the SSD.
Apps require constant updates for them to function efficiently. Therefore, you may run out of space as your PC keeps storing updates. There is a way to counter this. Stick to the article. It will cover in-depth how one can move Discord to SSD.
What's Discord?
Discord is an instant messaging platform. It allows users to send texts, voice messages, or video calls to other users. It also has features designed to ease communication.
One can integrate it with multiple communication, gaming, or music streaming platforms. Also, a group of users who share interests can set up groups (servers).
The groups often act as ideal places for users to interact with other people. They can be public or invite-only meet-up points.
So, why should you transfer Discord to an SSD?
Why an SSD?
People often resort to moving files to an SSD when their PCs run out of storage to create free space. 
SSDs are faster than HDDs (hard disk drives) because they use flash memory. They are lighter and use electronic circuits.
On the other hand, HDD operates on magnetic tape and has some moveable parts. Therefore, it is slower than an SSD.
Therefore, moving programs or apps from a spinning HDD to a flash memory device will mean enjoying fast and better-performing programs or apps.
Your programs will load quickly and feel more responsive. You'll also notice quick logins, a faster copying process, and a short time when processing heavy computing processes.
Therefore, consider migrating Discord to an SSD if you wish to enjoy a fast and efficient Discord experience.
Migrating Discord to SSD
Your PC will distribute Discord files to different locations on your PC's storage once you install it. Therefore, you may need an application mover to avoid data loss as you move Discord from its current location to an SSD.
Windows has an inbuilt app moving feature. But it will only work if you downloaded Discord via Microsoft Store.
Otherwise, you'll have to download an application moving tool. It should be compatible with your OS to migrate all Discord data from its current location to your SSD.
Here's how to migrate Discord to SSD.
Methods #1: Windows Keys
The method will work if you previously downloaded and installed Discord from Microsoft Store. Follow these steps:
Connect the SSD device to your PC.
Access Windows settings by pressing the "Windows" + "I" keys.
Click on "Apps" in the left navigation.
Go to "Apps & features."
Scroll to "Discord" and tap the three dots.
Select "Move."
Select the SSD drive and click "Move."
Method #2: App Mover
You'd need an app mover if you downloaded and installed Discord from a different location other than the Microsoft Store.
A great example of an app mover is the  EaseUS Todo PCTrans tool. It allows one to move application and program files to a different drive location.
Therefore, migrate Discord with an EaseUs Todo PCTrans as follows:
Download and Install the EaseUs Todo PCTrans tool from their website.
Connect your SSD device to your PC.
Launch the EaseUS Todo PCTrans app.
Click the "App Migration" option on the left side of the main screen.
Click "Start"
Select Discord from its current location and choose your SSD device as the intended transfer location.
Click on "Transfer."
Click "Ok" once the tool transfers Discord to its new location.
Restart your computer and check whether you can operate your Discord from the SSD device. Discord will run as expected since the tool gathers all Discord-related data and stores them on the SSD.
Method #3: Reinstall
The reinstalling option should be a last resort. You'll have to uninstall Discord, reinstall it, and change the installation path to your SSD. Here is the process to follow:
Plug in the SSD device to your PC.
Open the Control Panel on your PC.
Select "Program."
Select "Program & Features."
Go to "Discord" and select the "Uninstall" option.
Download Discord's installer from Discord's website.
Open the installer.
Discord will ask for an installation path. Choose the SSD as your installation path. 
Click "Finish" once installed.
Wrapping Up
SSD lets you enjoy fast and better-performing applications. It becomes a necessity when your PC storage runs out.
We've discussed the different ways to move your Discord to SSD. However, migrate Discord to a new or operable SSD device to avoid running into unwanted app issues.
Try any of the methods discussed above and share your experiences with us.