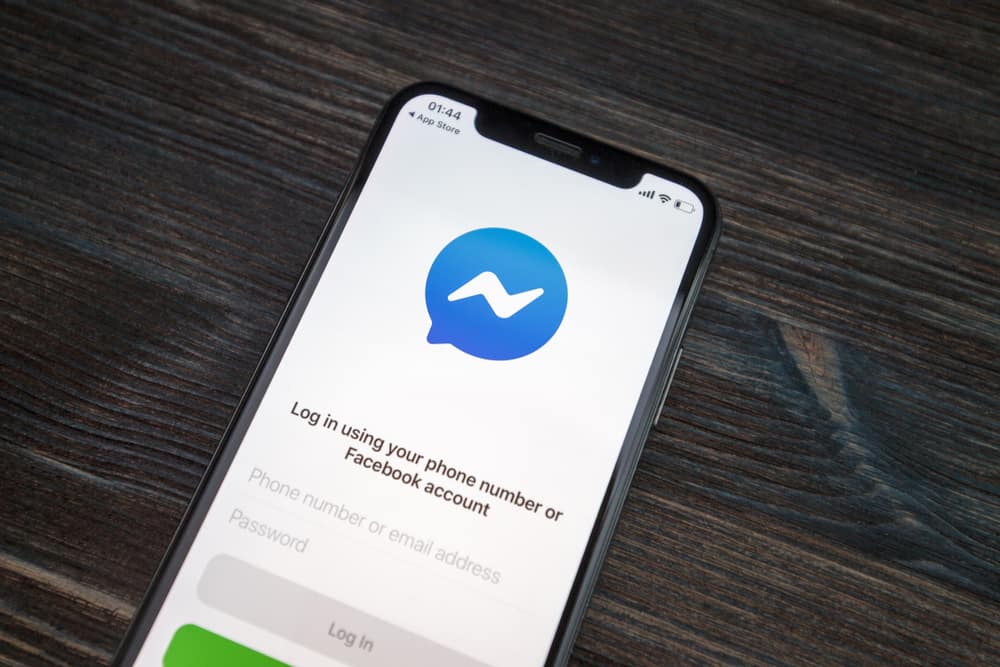 Social media platforms like Messenger allow people to communicate but also offer room to share files of different formats.
Hence, when communicating with someone, you can quickly upload a file, such as a document or a video, provided it doesn't exceed the file size limit.
If you are a Messenger user, you should know the file size limit as it's not the same as the file limit of Facebook. The two platforms have different limits.
Facebook Messenger allows users to share files directly from the application. The file size limit on Facebook Messenger is 25 MB. If you try uploading a larger file, you will get an error limiting you from uploading the file. You must compress the file size or share it as a link to upload large files. That way, your friend will get the link on Messenger and use it to access or download the file stored in another platform like Google Drive.
We will discuss how to upload files on Messenger. Still, we will cover details about the file size limit of files you can share on Facebook Messenger while offering alternative ways of uploading large files.
Can You Share Files on Messenger?
Facebook Messenger is designed as a messaging platform for connecting Facebook friends. The platform lets people communicate via chat and calls. Still, it gives options for uploading different files when necessary.
Hence, when you want to share a file with your friend, you can quickly click the "Upload" button, select the file from your system, and send it to them.
Besides, you can share files such as pictures that you can take directly from the application.
To share files on Messenger, do the following:
Open your Messenger application.
Open the chat where you want to share the file.
At the bottom of the chat window, tap the picture icon.
Now select the file you want to send from your gallery.
Tap the "Send" button.
Alternatively, you can open your files on your Android or iPhone, find the file you want to share, long-press on it, click the "Share" option, and select Messenger from the options.
That way, you can select the person to share the file with and press the "Send" button to share the file.
What is the File Size Limit on Facebook Messenger
When sharing a file on Messenger, you must consider its size before sharing it. When you share a large file that exceeds the set limit, you will get an error hindering you from sharing the file.
Unlike Facebook, which supports large video files, Messenger has a file size limit of 25 MB.
This limit is the same as that of file attachments on Gmail. So, if you want to share larger files, consider using other platforms with a larger file size limit.
Messenger is mainly a communication platform that limits the small file size to discourage using the platform to share large files.
Alternative Ways of Sharing Large Files on Facebook Messenger
Although Messenger has a file size limit, there are other alternative ways to share large file sizes on Messenger.
The two main options are compressing or sharing the file as a link.
Method #1: Compress a File
Suppose your file exceeds the limit by a small margin. Look for a compressing tool online, or install the compressing tool on your desktop. Upload your file to compress it and attain a smaller file size.
Compressing the file shrinks its size and hopefully attains a compressed file size of less than 25 MB. That way, you can share the compressed file without getting an error.
Method #2: Share a File as a Link
If compressing the file doesn't work, consider uploading your file to a platform like Google Drive that offers a large storage capacity.
Once you do, grant the target person access to the shared file, copy its link, and paste it on Messenger.
Your friend will receive the link to the shared file and can click on it to access it or download it on their end.
Conclusion
Facebook Messenger has a file size limit of 25 MB.
To share large files, consider compressing the file or uploading it to a storage platform like Google Drive, then share the link to the file via Messenger.