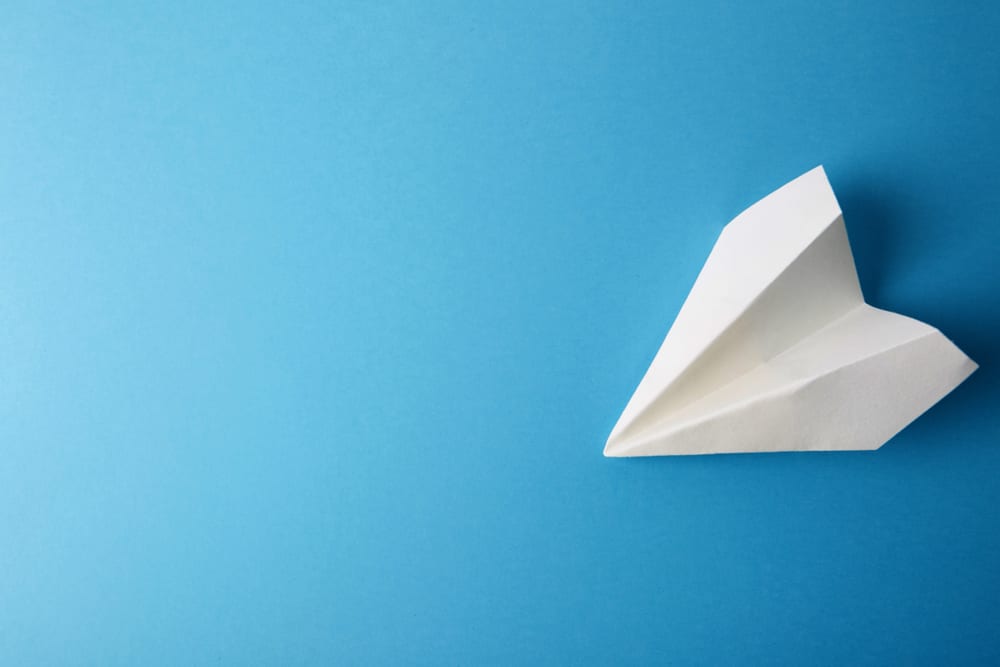 Telegram has recently emerged as one of the most popular messaging apps, with over 200 million active users.
Therefore, it should come as no surprise that there are several methods to make money on Telegram.
So, how do you earn money on Telegram?
Generally, you can earn money on Telegram by selling and promoting your products and services, posting paid ads, becoming a virtual Telegram assistant, creating and selling your bots, or owning a paid subscription channel. Whatever method you choose, make sure you're doing it perfectly.
Once you know your onions, you'll make enough money on Telegram. In this blog post, we will explore some of the most popular methods for making money on Telegram in detail to help you choose the best option!
What Makes Telegram a Good Monetization Channel?
Telegram is the best place to build a targeted community genuinely interested in your product. You can set up a Telegram bot and integrate it into your business to automate message sending.
You can also use the platform's advanced features, like chatbots and bots, for other tasks.
These features will help you reach out to new customers, increase engagement rates with existing customers and even improve customer service by automating repetitive tasks.
This makes Telegram an ideal channel for engaging with customers who are already interested in what you have to offer—and it doesn't require any extra effort on their part.
Ideas To Make Money on Telegram
Here are some tips to help you make money on the Telegram platform.
Idea #1: Sell and Promote Your Services and Products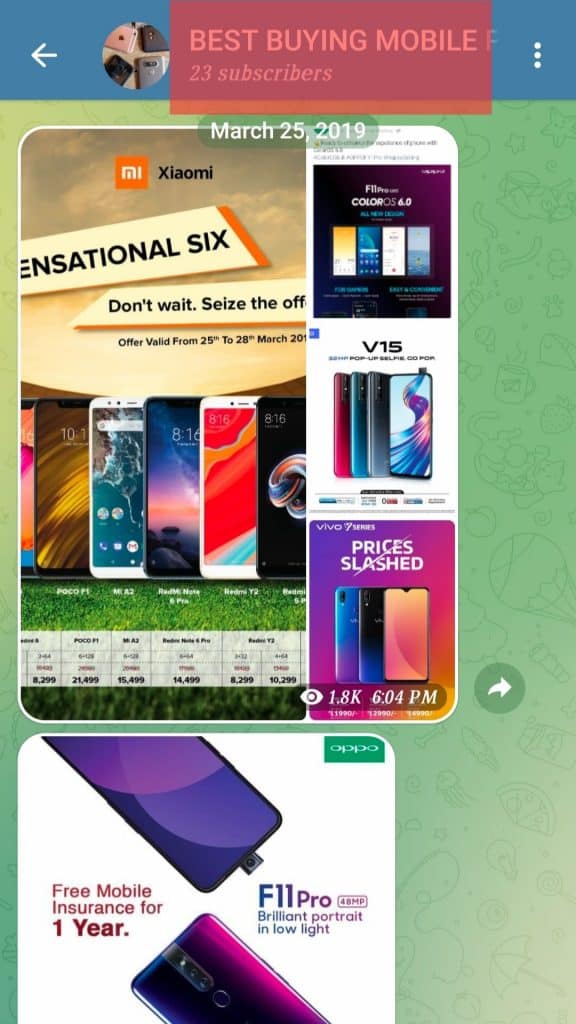 One of the basic tips to make money on Telegram is to sell and promote your services and products.
You can do this by setting up a channel devoted to promoting your business or joining relevant Telegram groups and offering your products or services there.
Another great way to promote your business on Telegram is to create informative and engaging content that will interest potential customers.
This could include blog posts, infographics, videos, or anything else that will help you get your message across.
Whatever content you create, make sure to share it in as many places as possible, including social media platforms like Twitter and Facebook.
Idea #2: Charge a Fee for Users Joining Your Private Channel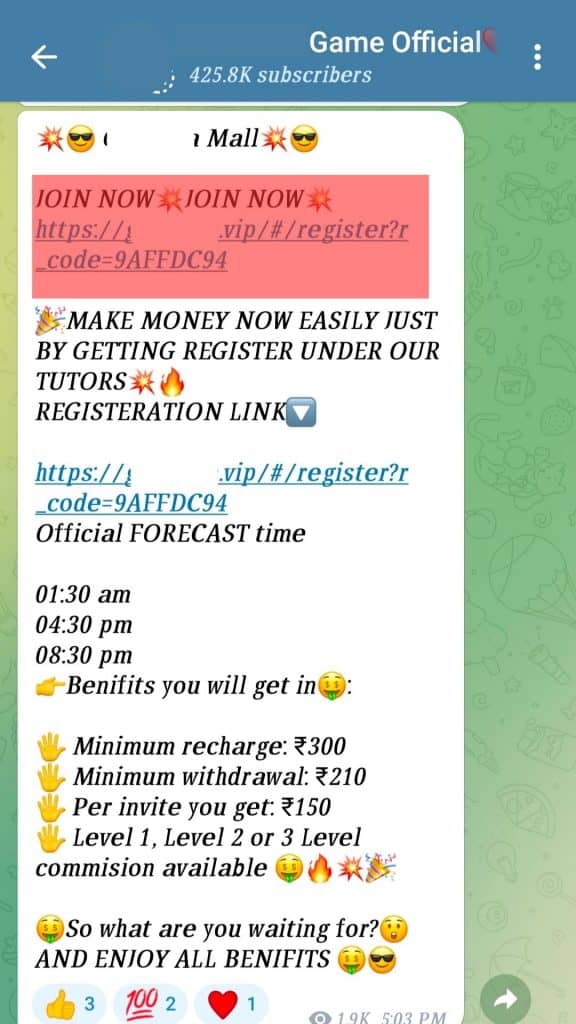 Charging a fee to access your private channel is a great way to monetize your content and make money on Telegram.
This can easily generate extra income if you have a popular channel with valuable content. Just be sure to set up your payment system and effectively promote your buy links so people can find and use them!
Idea #3: Sell Ads or Paid Posts on Your Channel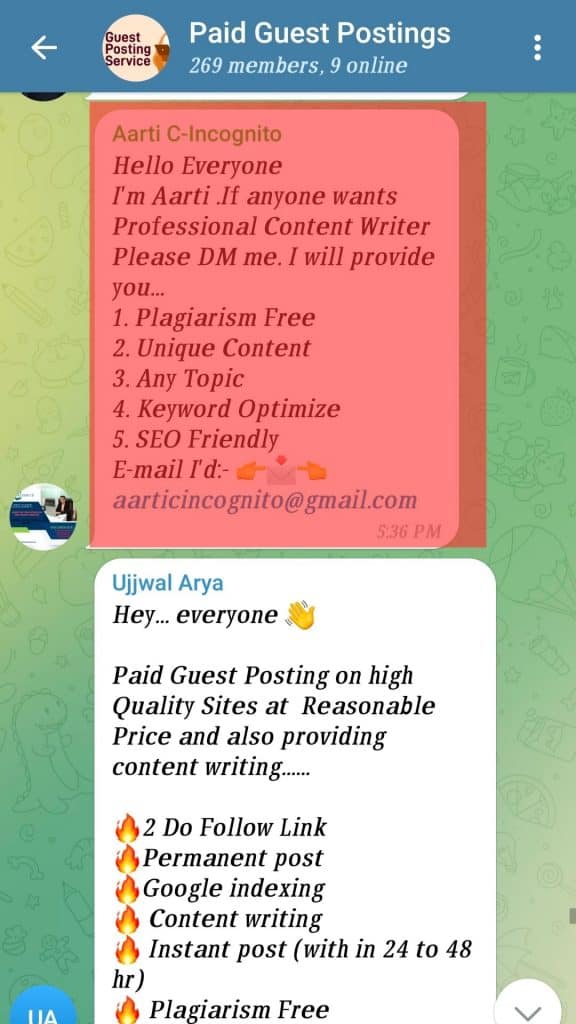 When monetizing your Telegram channel, selling ads or paid posts is one of the most popular options. This can be a great way to generate income, particularly if you have a large and engaged audience.
To get started, you'll need to determine what kind of ads or paid posts you're willing to accept on your channel.
You may want to consider things like your channel's topic, your audience's nature, and any ethical concerns you may have.
Once you've decided what's appropriate for your channel, you can start reaching out to potential advertisers or clients. A good rule of thumb is to strike a balance between providing useful information and being overtly salesy.
Idea #4: Create Telegram Bots for Other People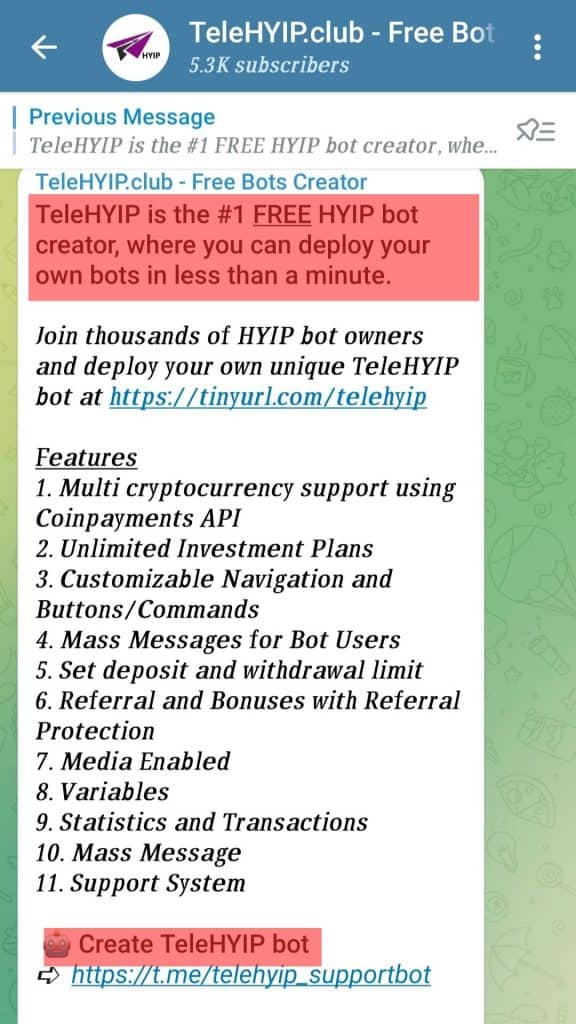 If you're good at coding and have a knack for creating exciting Telegram bots, you can make money by creating bots for other people. This is a fantastic method to make money from your skills and supplement your income.
Meanwhile, there are a few things to remember when creating bots for others. First, ensure the bot is useful and solves a real problem for the user. Nobody wants to use a useless bot, so ensure yours is helpful!
Also, the bot should be easy to use and well-designed. Then, make sure the bot is well-supported. If something goes wrong with the bot, you'll need to be able to fix it quickly.
In essence, if you can create high-quality Telegram bots that solve real user problems, you can make good money by creating them for others!
Idea #5: Become a Virtual Telegram Assistant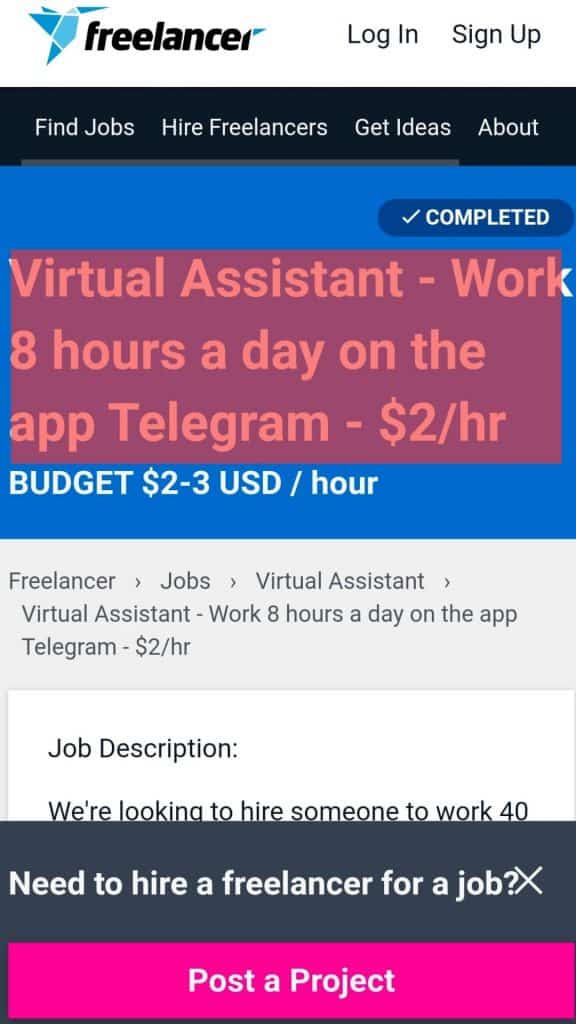 Becoming a virtual Telegram assistant could be the perfect option if you're looking for a way to make money on Telegram.
As a virtual Telegram assistant, you would be responsible for helping Telegram users with various tasks, such as managing their channels, sending messages, and moderating chatrooms.
To become a virtual Telegram assistant, you'll need to set up a profile on a platform like Upwork or Fiverr.
Once you have created your profile, including information about your experience with Telegram and what services you can offer.
Be sure to set your price range, so potential clients know how much they'll need to budget for your services.
Once you have created your profile, start marketing yourself to potential clients by sharing your services on social media and other online platforms.
You can also contact clients directly by sending them messages through Telegram. When you land a client, deliver quality work to satisfy them with your services and leave positive reviews.
Idea #6: Conduct Online Classes on Telegram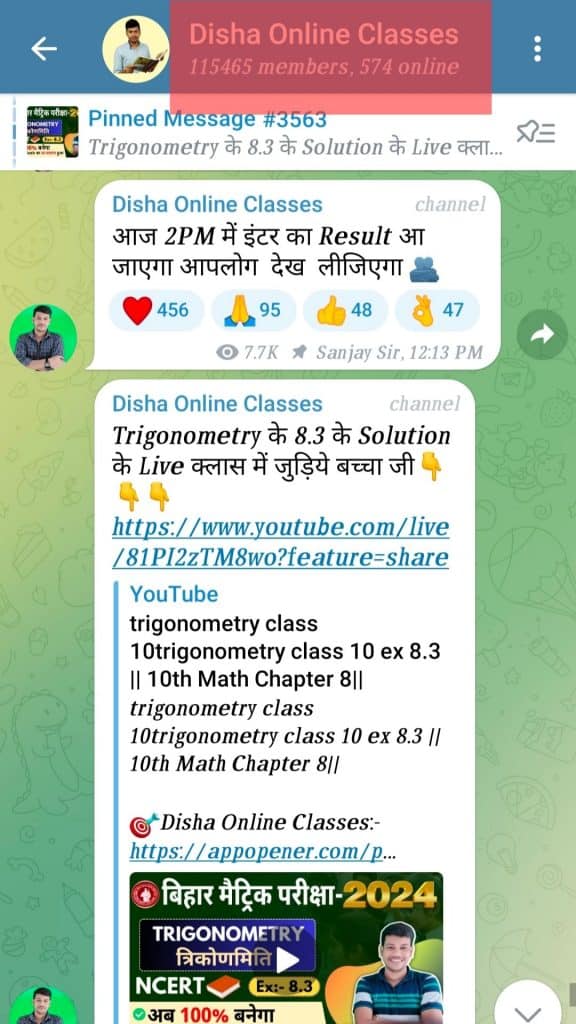 Telegram is an excellent platform for paid online classes. You can create a channel for your class and then add students. Once added, they'll have access to all the class content you post on the channel.
You can use Telegram's scheduling feature to send out reminders for when class is in session, and you can also use it to post homework assignments and other important announcements.
Plus, students can use the Telegram app to chat with each other outside of class, which is a great way to build community and foster collaboration.
Making money on a platform is an idea many users cherish. Fortunately, Telegram, like other social media platforms, has enabled users to earn money through some essential concepts, as outlined in this guide.
Conclusion
In brief, there are several ways to make money on Telegram.
You can earn money on Telegram by selling and promoting your products and services, posting paid ads, becoming a virtual Telegram assistant, creating and selling your bots, or owning a paid subscription channel.
Regardless of your strategy, Telegram offers the chance to make good money.
FAQs
Is it going to be easy to earn money with Telegram?
The answer is no. Making money is never easy because people are unwilling to give it away easily. However, if you put in the time and stick to a technique, there's a good possibility you'll start making money within 2-6 months.
What's the best way to make money on Telegram?
There's no best way to make money on Telegram. All options to make money on the platform are what considering. Just go for the one that you can fit into easily.