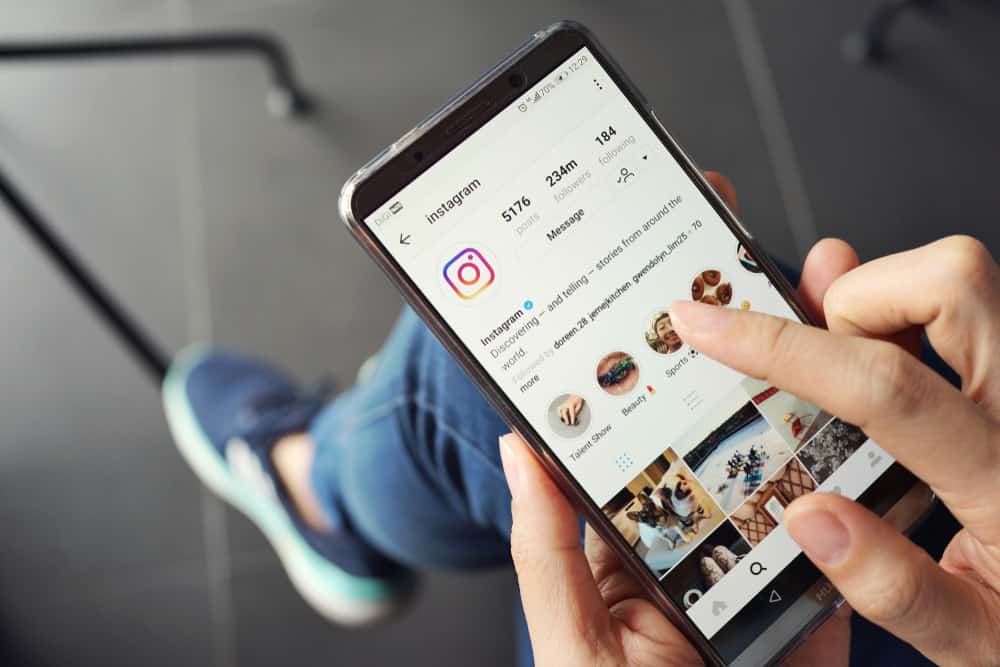 The feature we are about to discuss came in 2020, so if you are late to the party, then it is better late than never.
Anyways, this feature merges Instagram and Messenger to allow seamless cross-messaging across these platforms.
With this update, Meta came one step closer to merging and unifying its messaging platforms for enhanced user experiences.
If you are among those who do not know how this cross-messaging feature works and how to activate it, then we are here to help you.
So, how to merge Messenger and Instagram?
To merge Instagram and Messenger, follow these steps:
1. Go to Instagram settings.
2. Tap on the "Account Centre" link
3. Select "Accounts."
4. Press the "Add accounts" option.
5. Now, enter your Facebook credentials to link your Facebook and Instagram.
Facebook aspires to build an architecture that enables cross-communication among its messaging platforms like Messenger, Instagram, and WhatsApp more seamlessly. Let's dive in and learn more about integrating Instagram and Messenger.
Messenger Features on Instagram | An Attempt To Unify Messaging Platforms
With the 2020 updates of Instagram for both iOS and Android, Meta introduced various cool features.
These included the ability to change the chat colors, more emoji reactions, disappearing messages, swipe right to reply to messages, and send animated selfie stickers, to name a few.
Another feature that created all the buzz was the integration of chat systems or "Inboxes" of both Instagram and Messenger.
What does this integration allow?
This integration allows you to chat with your Facebook friends on Instagram. Similarly, you can even view the search results of Messenger on Instagram.
Not only this, this feature allows you to receive message requests and video chats on Instagram directly from any Facebook account without quitting the app.
Plus, with the new "Watch together" feature, you can watch videos on Messenger and Instagram in a video call.
Additionally, this feature allows you to use Instagram to reply to Messenger messages without installing Facebook Messenger.
This feature was launched to fulfill Facebook's aspirations of merging its messaging platforms for cross-chatting.
Facebook aspires to enable users to cross-communicate with their friends on other platforms without switching between the apps.
Once you turn on this feature, your Instagram's paper plane icon will be converted into the Messenger icon.
After introducing these features on Instagram, Facebook even brought some changes to Messenger. The most notable one was changing the Messenger logo to a blue and pink gradient effect to match it with the aesthetics of Instagram.
Seeing the benefits of linking both platforms, it is only fair you would want to learn how to merge these platforms. For that, you must follow the steps in the next section.
Guide To Merge Instagram and Messenger
Here are the steps to help you navigate your way to a merger or link your Instagram with Messenger for double fun.
Step #1: Go To Instagram Settings
Follow these steps to get to Instagram settings:
Launch an Instagram app on your device. It will work on iOS and Android apps, so do not worry!
Tap the profile icon in the bottom right corner.
Tap the hamburger menu icon in the top right corner.
Select "Settings and privacy."
Step #2: Navigate To the Meta Section
Now, after navigating to the settings, go like that:
Locate the option that says "Meta."
You can see an "Accounts Centre" option; tap on it.
Step #3: Enter Your Facebook Account
Follow these steps:
Under "Account Settings," tap on "Accounts" to connect Facebook Messenger with Instagram.
Tap on "Add accounts."
Tap on "Add Facebook Account." Now, a page will open for you to enter your Facebook account credentials.
This process will link your Facebook account with Instagram for a connected experience.
Step #4: Check the Results
Now to check if this works:
Open Instagram Direct Messages.
Tap on the search bar and type the name of an account.
Scroll down, and you will see a profile under the "More on Instagram" and "More on Facebook" sections.
If you click the profile under the Facebook section and type the message, the message will be forwarded to the Messenger app without you having to switch to the Messenger app and vice versa.
If you cannot link your Facebook account with Instagram, try these remedies:
– Clear the cache or reinstall both apps to clear the cache.
– Log in and out of Instagram and Facebook accounts.
– Try unlinking and re-link Facebook account on Instagram.
– Contact the Help Centre on Instagram or Facebook.
Final Thoughts
This cross-messaging platform between Messenger and Instagram is a superb attempt by Facebook to make its platform integrate for better user experiences.
The merger of Instagram and Messenger chats allows users to access both inboxes from one app.
Use our guide to try this feature if you do not want to be left out of all the fun.
Hopefully, Facebook will launch more merging options with WhatsApp to notch up its game.