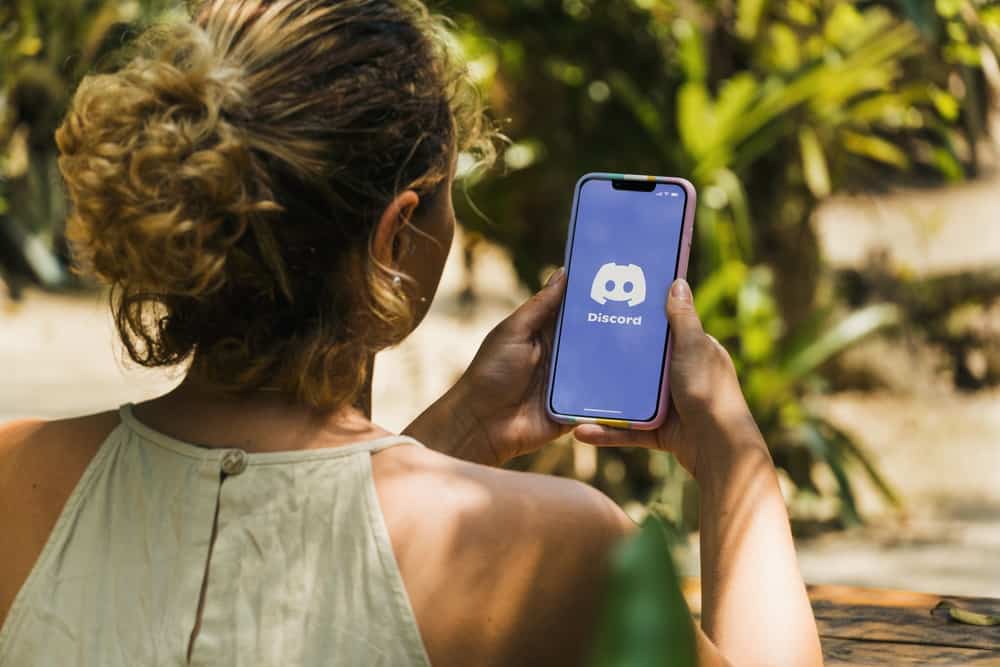 Nothing is better than having someone to share your experiences with for a good laugh; nobody does it better than a good friend.
Friends make things easier and more bearable.
Sharing your moments and staying connected with your friends is the whole idea that each social media platform works.
Discord is a chat platform that allows you to chat with people of similar interests.
There are dedicated communities where you can meet with new people, talk to them and if their vibe matches yours, then make them your friends.
Let's learn how to meet random people on Discord to create valuable friendships.
You can make random friends on Discord by chatting on any text or voice channel on any server you like and sending them requests. Similarly, various social servers, like Daddy, ChillZone, etc., work as social networking sites to bring people together in their ecosystem to discuss any topic of their choice. You will most likely find someone who piques your interest and sounds fun there. Once you find anyone anywhere on Discord, you can send them a friend request.
Let's explore various options to help you find kindred souls like you on Discord to create meaningful friendships with them.
How To Make Friends on Discord for Unforgettable Experiences?
Friends are an integral part of the overall Discord experience. Your Discord friends can help you to create unforgettable moments.
You can chat on various servers with them on plenty of topics, from gaming, music, entertainment, anime, and memes, to even books and whatnot, and also send them private messages.
Generally, you can find people chilling on various communities or servers on Discord. If you join any text or voice channel and bump into someone who matches your vibe, you can add them as friends.
On a PC
Follow these steps:
Click on their avatar.
Select "View Profile."
Hit the "Send Friend Request" button.
On the Mobile App
Follow these steps:
Tap on the avatar.
Hit the "Add Friend" button to send the request.
Now, the request will be sent, which they can accept or deny as per their liking to become part of your friend list.
Discord allows you to make 1000 friends.
Once someone is your friend on Discord, it is easier to keep tabs on them as you can see their online status on even group DMs.
Plus, you can send direct messages to your friends, which you cannot always do to your non-friends if they have opted out.
With your friends, you can have lots of fun on Discord. You can host a watch party, play games, watch videos, or relax and talk for hours. 
There are two ways you can make friends on Discord.
The first is by syncing your phone number or Facebook account to Discord which will show people you already know to appear right in front of you to add.
Then, you can always add random people you find interesting on any server.
Let's figure out how to make random people your friends on Discord.
Make Random Friends on Discord
If you find someone who matches your whole aesthetics and vibe on any Discord server, there is no shame in sending them friend requests. 
Generally, in any server, you are chilling or chatting, you are most likely to find people with similar interests. If you enjoy conversing with them, then there is no shame in making them your friends for life.
Similarly, you can use the help of Reddit to make friends on Discord, which is very simple as most Subreddits have their own Discord. So, you can find them on Discord and talk to even familiar faces.
Next, tons of Discord servers have been created to help you make friends. These social servers are excellent for shy social butterflies to make friends by acting as social networking sites.
Many members of such servers are ready to communicate on various topics in plenty of text and voice channels. Simply enter any channel of your interest, and let the conversation flow.
For example, Daddy is an excellent server, with 244,689 members and more than 30,000 people active at any given time during the day. Since so many people are always online, you can find plenty of topics to chat about.
Similarly, you can look into the ChillZone server to befriend anyone from its more than 200,000 members — with more than 60,000 people always online to interact at any time.
Likewise, Anime Lover can check Anime Soul Discord to make friends.
Lastly, my personal favorite one is Choco Bar.
This server is dedicated only to people to talk random stuff with random people.
So, there is no general theme or topic on this server. You can initiate the conversation on anything; people who enjoy such conversations may hop in with their two cents.
You can also check out these servers to find people to add as friends on Discord: Friends Cord DiscordWeeb Empire- Random People Chat (RPC).
If large servers with many members overwhelm you and make you anxious, start with small channels to communicate freely with fewer people.
Bonus Tip
If you have read our article on the Yggdrasil bot, you must know we have discussed how you can use this bot to talk to random people from another server.
You can use the phone commands, especially the userphone one, to talk to any random person from another server. The good thing about the userphone command is that it also shows the username of the person you are talking with.
If you find them interesting, you can always add them as friends.
Final Thoughts
Discord has more than 100 million users from every nook and cranny of the world possible, so your chances of making friends are higher here than in your high school.
Plus, you can keep yourself anonymous by creating profiles with cool avatars with different usernames to make you stand out of the herd.
Check our list of famous servers to find interesting people to make friends with.
In case you still fail in your pursuit, maybe it is time to work on your social skills.