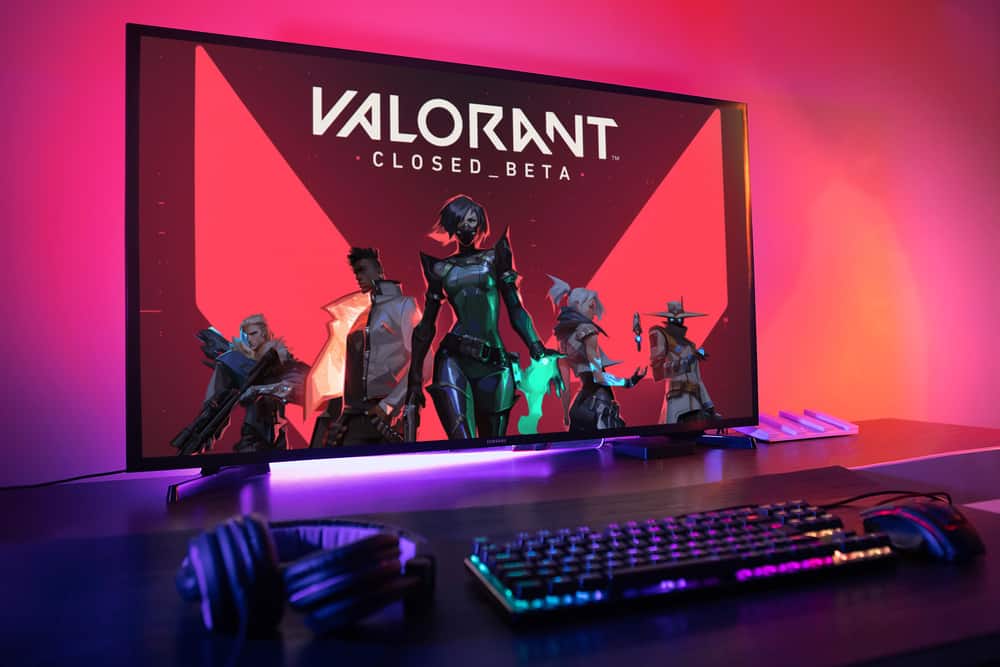 Discord plays a handy role in enhancing your experience when you are a gamer. Everything about Discord, from creating servers to streaming movies or games, favors your gaming experience.
Again, Discord supports linking various accounts so you can quickly share your gaming with Discord friends. For instance, you can connect your Valorant account to Discord.
To link your Valorant account to Discord, you must connect your Riot account to Discord. So, open your Discord app and access the "User Settings" page. There, open the "Connections" tab. Click the "Add" button or arrow icon, then click the Riot Games icon from the options listed. After clicking on it, you will get prompted to enter your credentials to link the two platforms. Once you do, you will have linked Valorant with Discord.
A Valorant account can be linked with Discord via your Riot Games account. We will detail the steps for linking the two platforms and explain how to add the Valorant game status to your Discord account on your PC. Let's begin!
Can Discord Connect With Valorant?
Yes, it can. Valorant is a tactical hero shooter game owned and developed by the Riot Games company. When you want to enjoy the games this company provides, you need to create a Riot Games account.
Besides, Discord offers numerous integrations to ensure its users can comfortably integrate various platforms, such as Riot Games, Twitch, Spotify, etc. Thus, when you have a Valorant account you wish to connect it with Discord, you can add it as a connection to your Discord account.
Once connected, your Riot Games activity, such as gaming Valorant online, will automatically show in your Discord account. You can still manually add the Valorant game activity status or use the in-game Discord feature to have Discord automatically detect your Valorant game.
How To Link Valorant Account on Discord
As a regular Valorant game player, it makes sense that you wish to link your Valorant account on Discord. Once linked, whenever you are gaming Valorant, Discord will display your gaming status, and friends can see your Valorant username, which they can use to connect and game with you.
Since Valorant falls under Riot Games, Discord offers an integration for Riot Games, which we will use to link Valorant on Discord. Follow the steps below.
Open your Discord account on a PC.
Log in and click the settings icon at the bottom.
On your "User Settings" page, find the option for "Connections" and click on it.
Click on the Riot Games icon. If you can't see it, click on the arrow next to other icons, and you'll see it then.
You will be prompted to sign in to your Riot account.
Once you do, your Riot Games, such as Valorant, are now linked with your Discord.
When you have Discord open and play Valorant online, Discord will add it to your gaming activity for friends to notice.
How To Add Valorant Status on Discord
Aside from linking your Valorant account to your Discord, you can also add Valorant to your game activity feature on Discord. That way, it will appear on your profile that you are currently playing Valorant.
You can set Discord to show your gaming status automatically or choose to add the Valorant game manually.
Open your Discord app.
Open your Valorant game on your computer.
On Discord, click the cog-wheel icon to bring up the "User Settings" page.
Open the "Activity Privacy" tab and ensure you enable the "Display your activity as a status message" option.
Click on the "Game Activity" or "Registered Games" to check if Discord detected Valorant.
If Valorant is undetected, click the "Add it!" button.
Manually select Valorant.
Click the "Add Game" button.
With that, the added game will appear in your Discord profile for your friends to see you playing Valorant.
Conclusion
Valorant is a fun tactical game to play. We've seen how you connect your Riot account to act as an indirect way of Linking Valorant on Discord. Follow the steps and link your Valorant account on your PC.