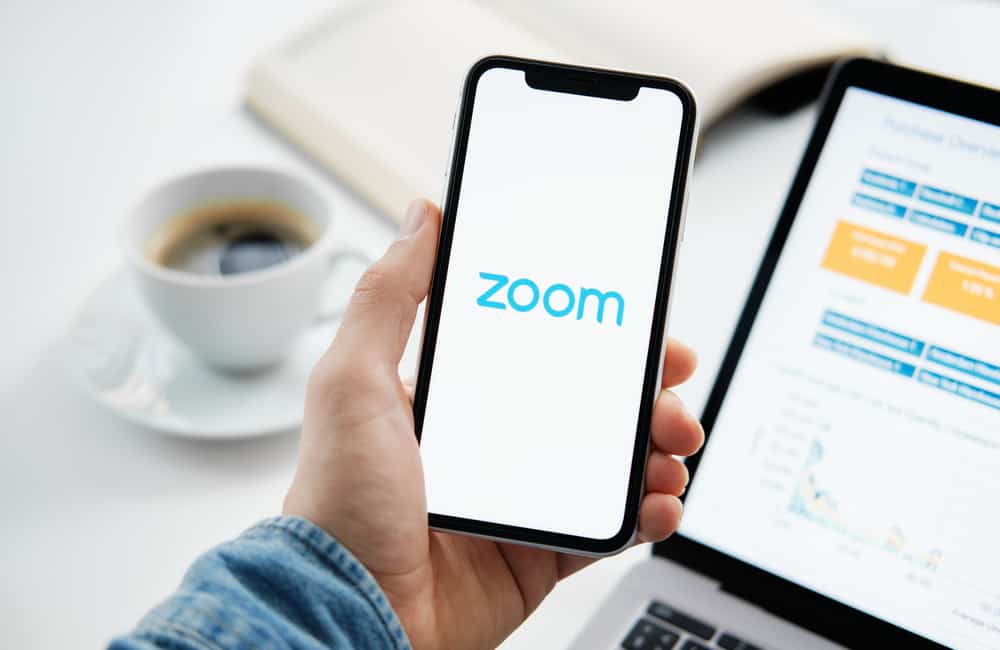 When you want to chill out with your friends, increase your bond with your teammates, or teach some valuable life lessons to your students, a good movie is a way to go.
Gone are the days when you had to buy a ticket or rent a DVD to watch your favorite movie. Thanks to streaming services like Netflix, all the latest content is in your palm.
The good news is that you can host a watch party, movie night, or something like this with your friends, teammates, or family members living in any part of the world via Zoom.
Don't look so confused, and let us explain the whole process.
To watch your favorite movies or shows on Netflix with people living away from you, use the screen-sharing feature of Zoom. Gather all your friends, invite them to your meeting on Zoom, and tap on the "Share Screen" option. Now, whatever you play on your Netflix will automatically be viewed by the participants in your meeting.
Nobody likes watching some horror or action movie alone. Everybody loves good company to watch their favorite movies or binge-watch their favorite shows on Netflix. This article will help you to view anything on Netflix with anybody you want without physical restrictions on Zoom. Keep reading for more!
Movie Nights on Zoom
It would be no denying calling movie nights one of the highlights of our good old childhood memories.
Movie nights were fun. All my friends gathered around in one friend's living room with a bunch of crackers and drinks to watch some rented movie franchise in one night.
Even at school, it was always fun when teachers decided to show some movies during class hours for us to understand things better.
The problem with all these movie nights is that sometimes it is physically tough to gather all friends together. There is always a clash of schedules or timings. So, when you grow up, movie nights seem more like a far-fetched dream.
Before you lose hope, you can still host an impeccable movie night and even include friends or family members living in any part of the world. Thanks to the advanced technology today, we do not have to be physically around our loved ones to be included in their lives.
Video-conferencing platforms like Zoom offer you a perfect opportunity to watch movies on any streaming platform like Netflix, Hulu, Amazon Prime, etc.
Here, we are discussing how you can watch Netflix on Zoom.
How To Watch Netflix With Anyone on Zoom
Netflix is one of the most popular streaming services. It has a wide collection of the latest and old movies, series, documentaries, animation, etc., that you can enjoy while sitting back at home.
Generally, you can share your Netflix password with two to four people to enjoy this streaming site. What if you want to watch something with your whole group of class or teammates or friends without being in one physical place?
The easiest, most inexpensive, and hassle-free option is using Zoom screen-sharing option.
According to speculations, Netflix has decided to bring the password-sharing feature to an end in 2023.
Watch Netflix on Zoom on a PC
Follow these steps to watch Netflix on Zoom using your PC:
Open Netflix on your browser and sign in.
Launch the Zoom app.
Click the "New Meeting" button.
Invite all your friends to join the meeting (you can even schedule it in advance and share the invitation link with the participants to join at the designated time).
After everybody joins, click on the "Share Screen" button at the bottom.
From the new window, select Netflix.
In the same window, on the bottom left, check "Share Sound" and "Optimize for video clip."
Click the "Share" button.
Now, go to Netflix, and select the movie/series you want to play.
Whatever you play will also be shared with your friends in the meeting.
You can pause your share if you want to check anything else on your device. Similarly, you can even chat without distracting any participant.
Watch Netflix on Zoom on your Mobile
Follow these steps to watch Netflix on Zoom using your mobile device:
Launch the Zoom app on your mobile device.
Tap on the "Start Meeting" button and invite everyone to join.
Tap on the "Share Content" option at the bottom.
Select "Screen" from the pop-up menu.
Tap "Start Broadcast," which will share everything on your screen, even notifications, with the participants.
Next, you have to give permission to Zoom to display over other apps. So, turn the toggle on to allow it.
Launch the Netflix app and watch whatever you want with your friends.
Turn off all the options under "Hardware acceleration" in your Zoom app on your PC and the hardware acceleration settings on your browser if you encounter any black screen issues.
In Conclusion
Netflix has an amazing collection of movies and shows in every language you can watch with your friends or colleagues. If you want to have a watch party with your distant family members, friends, or acquaintances, then Zoom is one way to do that.
Use the screen-sharing feature of Zoom to enjoy your favorite content on Netflix with anyone you want and create beautiful memories with them to cherish forever.