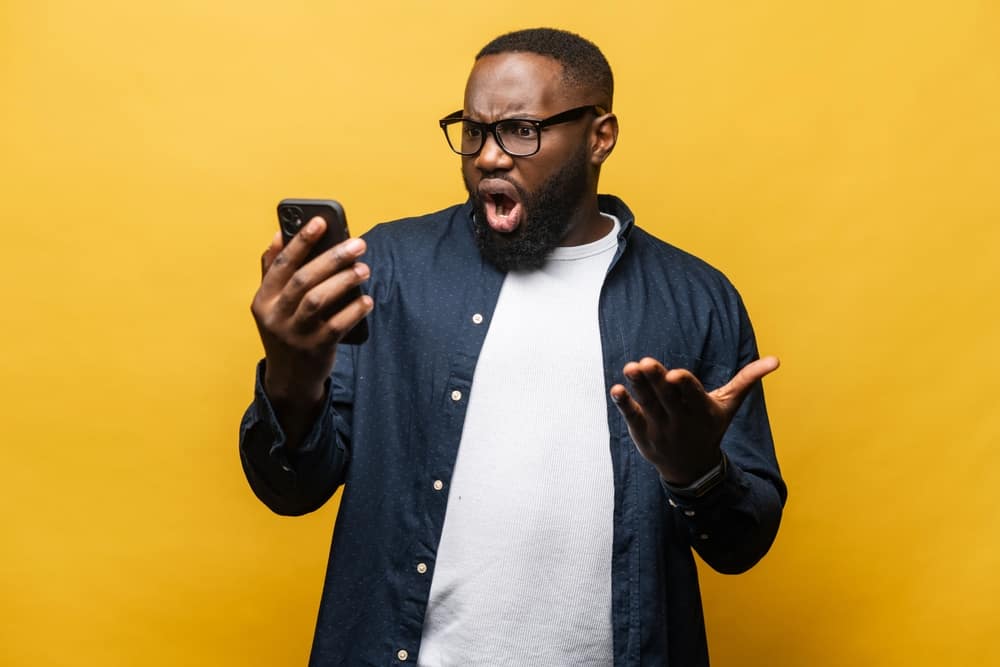 Snapchat, by virtue, is used for daily updates and recording.
Users can do that by sending streaks or putting up Snapchat stories lasting up to 24 hours!
But amidst this constant publication of your life and connecting with friends, how can you tell if someone is ignoring you on Snapchat?
If your suspected friend's snap score is increasing, and they are putting up stories but not responding to your messages, they are ignoring you. They may have also turned on the ghost mode, a built-in feature that Snapchat offers to hide your current location on the Snap Map.
There is a list of reasons that can comfort your speculation. Sometimes it's not personal! And sometimes you need to know how you could ignore someone. We have got you covered in this article!
4 Methods To Find Out if Someone Is Avoiding You on Snapchat
You can guess if a friend is ghosting you because they alienate you from social media. But how can you make sure you are not just being paranoid? 
Let's look at the different methods you can use to check whether your speculations have any truth!
Method #1: Send Direct Snaps and Messages on Snapchat
You can try sending your friend a Snapchat picture, video, or message directly through Snapchat Direct message. This will allow you to check whether your friend has seen your message or not. 
If the snap is marked as sent from your end, your friend has undoubtedly received it. Now, if they open it, you will know!
To tell if they have opened your message, check the message icon, which is usually filled. Once someone opens your chat, it turns hollow. 
Method #2: Check Their Story Update
Snapchat stories disappear every 24 hours. If your friend is not responding to your messages but is constantly updating their Snapchat stories, the chances are they are not replying to you on purpose. 
It's impossible to ignore Snapchat messages if you've been updating stories. Especially since we also receive a tiny blue dot on the message icon in Snapchat next to the record button.
The alert is to notify that a message is pending. It's literally right there!
Method #3: Check Their Snap Score
Snap scores are exactly what they sound like! Scores of how many snaps you send. When you send a picture or video to someone, your point total goes up.
Thus, if you send snaps to your friend without getting any replies, just check their score. 
If the score is going up and you are not the reason, then they are definitely ghosting you. However, if the snap score is stagnant, it will indicate your friend is inactive.
How To Check Snap Score?
Just in case you don't know how to check their snap score, here is how you can do it:
Launch the Snapchat app on your smartphone.
Tap the "Chat" tab at the bottom or swipe right on the screen.
Tap the chat of your friend whose snap score you want to check.
Tap on their Bitmoji in the top left corner of the screen.
Once their complete profile opens, tap on the button with a little Snapchat icon and a number.
The icon will show a certain number next to it. If this number increases, that means your friend is actively sending snaps. If the snap score is stagnant, you have nothing to worry about.
Method #4: Track Their Snap Map
The snap map is like any other map, except all your friends will have their bitmojis popping up on the map showing where they are around the globe. 
The location will be visible if they have been active in the last 24 hours. This can indicate if your friend even came online without sending any snaps. 
This method works well if the snap score does not increase, but the person opens their Snapchat account. 
The snap map will also show you when they last opened Snapchat, indicating whether they opened their Snapchat before or after you sent the text within those 24 hours. 
If someone has blocked you on Snapchat, you cannot see their Snap score or location on the Snap map. However, if you can see these things but are not receiving any replies, then the chances are they will reply soon or are ignoring you. 
What Is Ghost Mode on Snapchat?
The ghost mode is a privacy feature, also infamously known as 'Only Me,' that controls your visibility to other people. Ghost mode can be useful when trying to ignore or ghost other people. 
Here is how you can turn on the ghost mode:
Launch the Snapchat app.
Tap the map icon in the bottom left corner.
Tap the settings icon in the top right corner.
Toggle on the 'Ghost Mode' option and set the timer to whatever you like.
If you want to re-edit the timer for your ghost mode, turn it off and then on again. Now you will see a pop-up of your timeout options, and you can select them again. 
If someone has their ghost mode on, you cannot see their location on the Snap Map. This does not mean you are blocked because you can message your friend and send them snaps. 
The ghost mode also has timers, 3 hours, 24 hours, and 'Until Turned Off,' which can determine when you can see your friend's location. 
Conclusion
It's very difficult to ignore people on Snapchat, just the way it is tough to be ignored.
However, it is not impossible.
Tactics such as checking live map locations, bugging your friends, and checking snap scores can indicate the degree of trouble you are in! 
FAQs
How long before I assume I am being ghosted?
We lead very hectic lives (mostly), so we would suggest giving someone at least three days before you assume you are being ignored. If you don't receive a text after that, know that you must refer to our guide above!
How can I know if my friend has two Snapchat accounts?
If the user does not block you, you can find their other accounts under 'Quick Add.' You can find 'Quick Add' if you tap on your Bitmoji and then go to 'Add Friends.' However, it would be best to know if you have synced your contacts with Snapchat to use this feature.