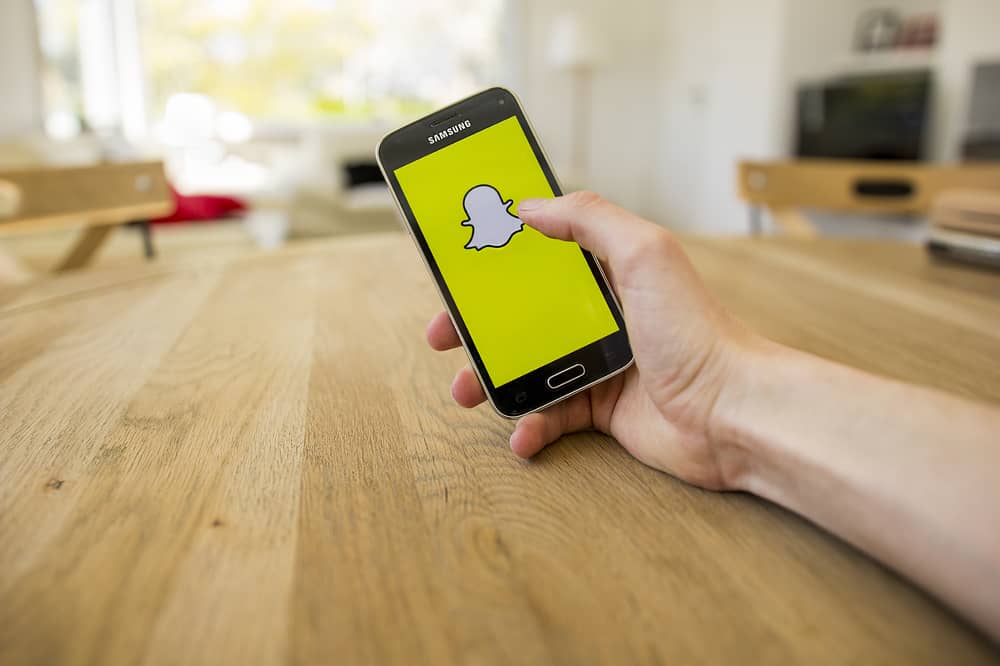 Using Snapchat to stay updated on your friends and family is a terrific idea. One of the great things about Snapchat is that you will never forget anyone's birthday, as Snapchat will remind you.
But are you one of those who accidentally set your birthday wrong on Snapchat? It must be frustrating getting birthday wishes for the wrong day, or even worse – not getting any birthday wishes at all!
Don't worry; it is simple to undo your mistake of setting the wrong birthdate. All you need to do is go to the settings and then select the correct date. Once you apply the changes, your friends will be updated in 24 hours.
This article will give you a step-by-step guide to changing your birthday. We have also included the answers to some commonly asked questions.
Why Do You Need To Change Your Birthday on Snapchat?
There can be only two reasons you need to change your birthday on Snapchat. The first reason is that you accidentally set your birthdate wrong.
This usually happens if you are too excited while opening your Snapchat account and select a random number or put in the wrong year. So now you changed your mind and want to update your Snapchat account with the correct birthdate.
The second reason is that you are an introvert and don't like getting attention on your birthday. So you don't want anyone to know when your actual birthday is, and you want to prevent Snapchat from sending out reminders.
Whatever the reason is, it is effortless to update your birthdate on Snapchat. Let's take a look at how you can do it.
Although Snapchat allows you to change your birthday easily, they still restrict the number of times you can change it. You can change your birthday only once or, in special cases, twice but only after a few months of the first change.
Steps To Change Your Birthday on Snapchat
Follow these easy steps to change your birthday on Snapchat:
Launch the Snapchat app on your mobile device.
Tap on your Bitmoji in the top left corner.
On the top right corner of the screen, tap on the settings icon.
Under the Settings menu, select "Birthday" under the "My Account" section.
Select your birthday from the scrolling calendar.
Tap on "Continue," and you are all set.
You Can't Change Your Birthday in Two Cases
In case you are a minor, you need to wait until you're 18 to change your birthday. You also can't change your birthday if you are an adult and want to change the birthday that makes you below 18.
How to Hide Your Birthday on Snapchat?
If you don't like getting all the attention on your birthday and want to keep it a secret, it is better to hide your birthday than put it on the wrong date. Here's how you can do it:
Open Snapchat on your mobile device.
Tap on your Bitmoji in the top right corner.
Select the settings icon in the top right corner.
Select "Birthday" under "My Account."
Toggle the "Birthday Party" option off.
Parting words
We hope this guide was helpful and you were able to change your birthday on Snapchat successfully.
If you have any further questions, read the FAQs provided below. Remember you set the birthday correctly this time, as you get only one chance.
FAQs
Why does Snapchat limit the number of times I can change my birthday?
As you only have one birthday, Snapchat doesn't want people to change it too often. The main reason behind this is cyber safety. Snapchat wants to ensure that people use their actual birthdates to prevent false identities, especially minor ones. That's why they limit how often you can change your birthday.
What to do if I cross my limit?
Firstly, you shouldn't try to change your birthday more than the limit as it can get your account banned. If you have already crossed the limit, you can wait some time and try again after a few months. Sometimes Snapchat allows its user to change their birthday twice.
If this doesn't happen, you can always contact Snapchat Customer Support. They can help you with this issue. The final solution is to close this Snapchat account and open a new one with the correct birthday.
How much time does Snapchat take to change my birthday?
After you have selected the correct date, Snapchat will save the changes automatically. But you must wait 24 hours before it reflects on your account.
Can people see my age on Snapchat?
On your birthday, Snapchat puts a cake or your Bitmoji partying next to your name. However, it doesn't show your birth year or age to your friends.
Can I put a countdown for my friend's birthday on Snapchat?
On Snapchat, you may set a reminder for your friend's birthday. To use this function, turn on the countdown option. This countdown feature can also be used to celebrate your birthday.