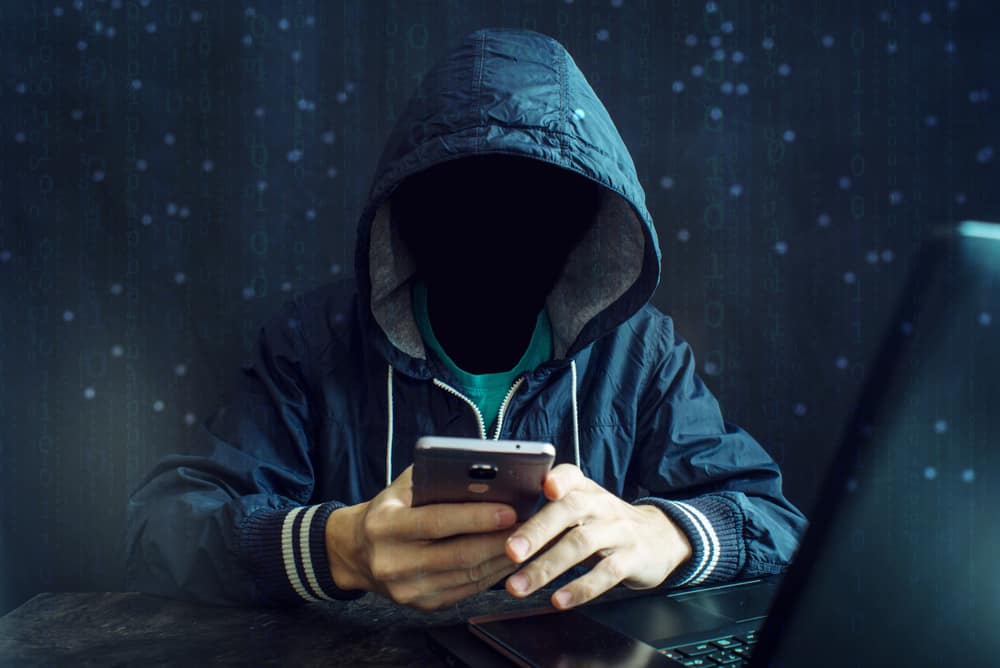 On Reddit, wanting to be anonymous is a common thing.
In fact, many avid Reddit users live in constant fear of and go to great lengths to avoid being "doxxed" (having their real identity revealed).
The extra freedom of expression that comes with being able to air your thoughts without fear of repercussion truly cannot be overstated.
So, how to post anonymously on Reddit?
We'll discuss how to go about posting anonymously on Reddit in this guide, using two methods. We'll also talk about the pros and cons of each method. Like the true, noble fellow, you'll be trolling trolls and preaching the gospel on NSFW subreddits in no time.
Method #1: Using a Burner Account
A burner or throwaway account is an account created by a user specifically to post about interests or ideas they would rather keep private and can be "burned," i.e., deleted, at any time the owner chooses to.
Of course, the account must have no information that can be traced back to its owner.
This is the method of being anonymous and preferred by most Redditors as it's the one that's closer to being foolproof.
How To Open a Burner Reddit Account
Opening a burner account isn't very different from opening a regular account.
The significant difference is that you usually don't provide your email or any other identifying information during signup.
I'll walk you through the steps below:
Navigate to Reddit on your PC and click the "Sign Up" button in the top right corner of the page.
In the signup modal, click "Continue" —you don't need to type your email address — it's optional, even though Reddit might not want you to know that. If you're using the old version of Reddit, click "Next" instead.
You'll be prompted to enter a username and password on the next page; enter them, check the captcha box, and click the "Sign Up" button in the bottom-right corner.
And that's it; your anonymous Reddit account has been created! You can start browsing and doing the lord's work.
Pros of Using Burner Accounts
The major advantage of using burner accounts is that you can maintain several accounts entirely unlinkable for one another and yourself and then dispose of them when you're done with them or feel they're at risk of compromising your identity.
Cons of Using Burner Accounts
Because they're usually new and have very low karma, you might not be able to post or comment on some subreddits with a burner account until it reaches a certain age or has a certain amount of karma.
Additionally, you can't recover or delete a burner account that you lose access to (if you signed up without an email).
Method #2: Using Your Primary Account Anonymously
This method involves taking extra precautions to ensure that your primary Reddit account can't be linked to you.
This is primarily achieved by being cautious not to post any identifying information.
How To Use Your Primary Account Anonymously
There are three major things you need to do in order to minimize the risk of having your identity revealed when using your primary account anonymously.
I'll detail them below.
Be Careful About What You Post
This is by far the most crucial step when it comes to posting anonymously with your primary account.
You need to ensure that you do not include information that could reveal your identity in your profile or any of your posts.
You also must ensure that such information isn't contained in any pictures or videos you post and that you do not post links to sites or resources that can be used to identify you.
Examples of these include your social media profiles, resume, and personal website.
Make Your Profile Private
Your Reddit profile can reveal quite a lot about you. You can hide some of this information by making your profile private.
Go to your profile settings page and scroll down to the "Advanced" section, then disable these options:
Allow people to follow you  —  this is to prevent people from being able to follow your account.
Content visibility  —  this is to hide posts on your profile from public Reddit pages.
Active in communities visibility — this is to hide which subreddits you're active in.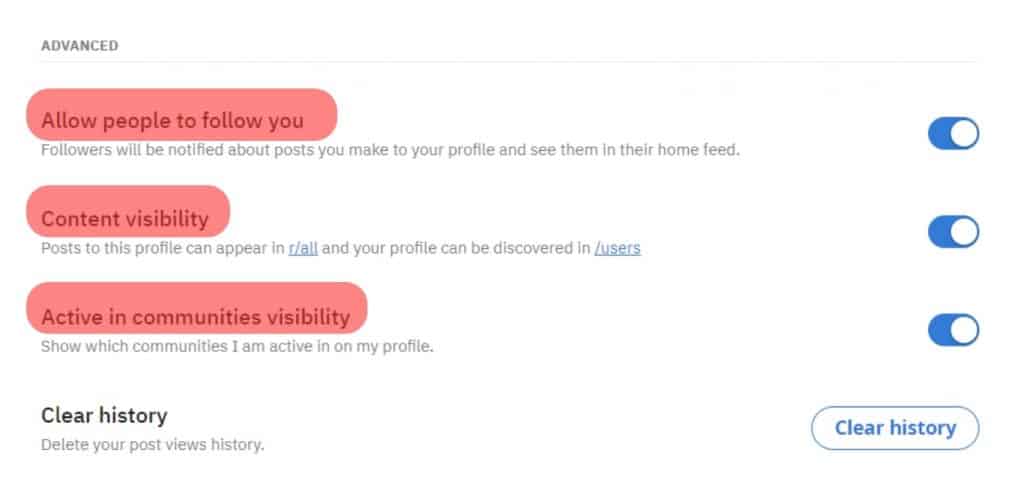 Also, you should hide your profile from search engines by disabling the "Show up in search results" option in your privacy settings.
Disable Chat
To improve anonymity, you should aim for as much privacy as possible, which is why disabling the chat feature, although not compulsory, is a good idea.
To prevent people from being able to message you privately, go to your messaging settings and select "Nobody" in the "Who can send you chat requests" menu.
Lastly, select "Nobody" in the "Who can send you private messages" menu as well.

Pros of Using Your Primary Account Anonymously
The significant advantages of this method are that you do not have to juggle multiple accounts and can easily accumulate karma and post anywhere if your account is active enough.
Also, you can quickly recover your account should you lose access to it.
Cons of Using Your Primary Account Anonymously
The catch is that you have to be extremely mindful of your posts and interactions.
One wrong move, and you could have your identity revealed.
Also, if you get hacked, the hackers might be able to view identifying information like your email.
Conclusion
In this guide, we learned about the two ways of posting anonymously on Reddit — using burner accounts and your primary account anonymously.
Which is better? Well, that depends on you and your motivations.
If you'd rather not be overly cautious, you should probably use burner accounts.
On the other hand, if you don't mind that and would like the account to grow, you might prefer the second method.