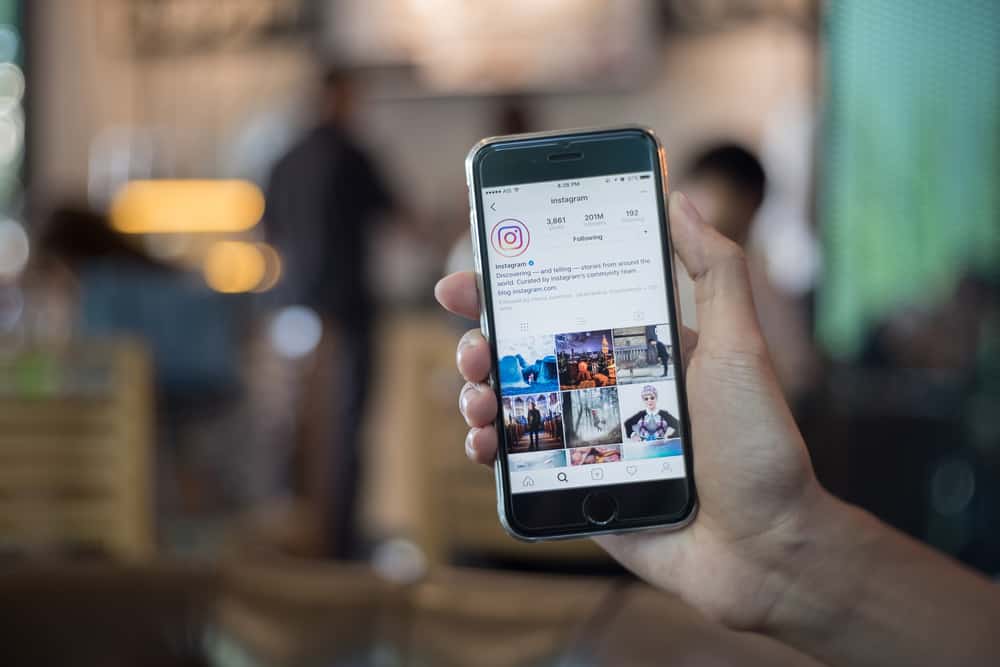 Are you having issues posting your content on Instagram?
It can get frustrating whenever you post something on Instagram, only for Instagram to delete it.
Unfortunately, Instagram can accidentally or intentionally delete your Instagram account for various reasons.
If Instagram deletes your post, chances are you've violated another content creator's copyright. Also, it could be you've posted something that violates Instagram's community guidelines, your email or phone number is not verified, a technical issue with the Instagram app, or Instagram's servers are down.
Today's guide helps you understand possible reasons why Instagram would delete your posts. Further, it discusses the potential fixes for each listed reason to ensure you stay safe and secure while on Instagram and engage your audience using Instagram posts.
Reasons Why Instagram Deleted Your Post
Instagram is a leading platform where anyone can share posts with their audience. Besides, when someone posts something on the platform, you can easily engage with what they post if their account is public.
Unfortunately, some users have faced it rough whenever they post something, and Instagram ends up deleting their posts.
If you are among the unfortunate users, don't panic. Let's see possible reasons why Instagram is deleting your posts.
Reason #1: Violating Instagram's Community Guidelines
Instagram is very clear on its community guidelines which help ensure the platform is safe for all audiences.
If your post violates this community guideline, Instagram has the power to delete your post with no explanation given automatically.
To avoid Instagram deleting your post, ensure you don't post something containing the following aspects:
Online scamming and gambling.
Sexual content and nudity.
Violent content and posts articulating the use of firearms.
Illegal content and drugs.
Threat and hate speech.
Once you've ensured your post doesn't contain any of the above, Instagram won't have any justification for taking down your post.
Reason #2: Posting Copyrighted Content
Did Instagram take down your video?
Instagram is keen on the videos users post, and copyrighted content will automatically get deleted by Instagram.
Instagram uses an AI which flags any accounts that have copyright-protected content. Furthermore, if someone reports that you've posted their content, they will take down the post as they investigate the case.
The solution is to ensure you post your own content or have the owner's permission.
If you have the owner's consent, but Instagram still deleted the post, you can appeal using the steps below:
Locate the Instagram notice regarding deleting your video.
Click the "Appeal" button at the bottom.
A new page will open. Click the "I agree" checkbox.
Enter your digital signature.
Lastly, click the "Appeal" button.
Instagram will look into your case and get back to you after some time.
Reason #3: Unverified Email Address
Even though it is possible to use an Instagram account where you've not verified your details, such as the email address, you will soon encounter errors.
Instagram will likely block you from posting on the platform until you've verified your details to resume normal activities.
The trick to solve this is verifying your email address. You can use the steps below to achieve that:
Log in to your Instagram account.
Navigate to your profile page by clicking on your icon at the bottom.
Click the "Edit Profile" button.
Scroll down and click on your email address and enter a new one or update the existing email.
Click the check button at the top.
An email address will get sent to the email you added.
Open your email inbox and locate the email.
Click on the "Confirm Email Address". You've now verified your email address.
You can access your Instagram account and re-upload your deleted post, and Instagram won't have a reason to delete it.
Reason #4: A Bug with the Instagram App
Some technical errors can occur when you've not updated your Instagram app.
Your current old version could have a bug that Instagram fixed with the latest app update.
Therefore, updating your Instagram app can help fix it if Instagram deletes your post because of a technical glitch.
Follow the steps below to update your Instagram app if using an Android:
On your Android app, open the Google Play Store.
Click on the search bar and type "Instagram".
Once the official Instagram app comes up, you will see the "Update" button.
Click on it to update your Instagram app.
If using an iOS, follow the steps below.
Open the App Store.
Click the "Updates" button.
If an update is available for Instagram, an "Update" button will be visible next to Instagram.
Click on it to download and install the newer version.
With your Instagram app updated, consider trying to upload your post again. Hopefully, Instagram won't delete it if it is a technical glitch with the outdated version of the Instagram app.
Reason #5: Instagram Servers are Down
Sometimes, Instagram servers may be done and affect your Instagram post. Here, the issue is from Instagram, and if their servers have an issue, your post won't get uploaded as they get hosted on Instagram's server.
So, if the above methods and causes are not the problem, it's likely Instagram is having an issue with its servers.
If that's the case, you must wait and let Instagram fix the problem.
You can keep re-uploading the post periodically to confirm when Instagram fixes its servers.
Also, check the Instagram updates on platforms like Twitter to see if their servers are down or fixed.
Conclusion
Instagram is meant to be a fun platform for sharing posts and viewing others' posts.
If you are having an issue with Instagram deleting your posts, we've discussed the common reasons why this is the case.
Hopefully, you now understand how you can go about the issue and the steps to resolving the error.