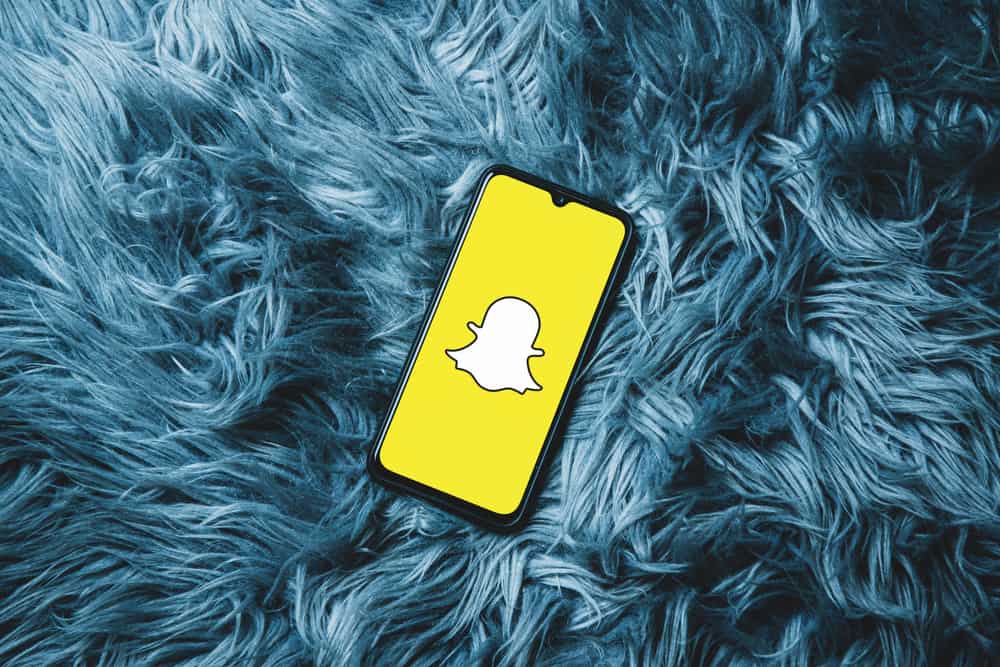 In 2011, Snapchat started as an advanced picture-sharing app with attractive emoticons.
However, things are not as simple as that anymore.
Now, you can add texts, filters, pictures, videos, locations, lenses and even share them with your friends.
With its ever-growing helpful yet complex features, it has become hard for users to distinguish the right way to add pictures to Snapchat from camera roll, Snapchat itself, and memories.
In case you're also shaking your head and facing the same problem.
Well, worry not; you're in the right hands. Here, we cover all possible ways to add pictures to Snapchat. Let's get into it!
How Many Ways Are There To Add Pictures to Snapchat?
Snapchat has become a popular instant messaging and photo-sharing app over time.
More new qualities are getting introduced in Snapchat. You can find it challenging to differentiate which path to take to upload pictures on Snapchat.
It is an extreme sport to see how to upload stories from camera roll, memories, or exchange picture snaps on Snapchat.
Snapchat allows three ways of uploading pictures. The process can depend on how you want to upload the image.
Snapchat story is a feature that allows users to upload pictures to their Snapchat profiles. Only your friends can view your story if your account is private. However, if it is public, everyone can view your story.
You can change privacy settings to control who can see your story picture and who cannot.
Don't get overwhelmed. We will discuss how to add pictures to Snapchat in detail. What are you waiting for? Dive in, as there's much more you need to know.
Uploading Picture on Snapchat
The picture can be added to your story when you upload the photo to your My Story. Don't know how to do that? Be at ease for doing that as we have concluded a complete in-depth guide for you.
Adding pictures to Snapchat has now become easy. We are here to save you both effort and time.
Here's a complete walkthrough to help you, from opening Snapchat to selecting pictures to add to your story by different means.
Snapchat stories disappear after 24 hours. They can be viewed multiple times by your viewers. You can see if anyone takes a screenshot of your added picture.
Method #1: Adding Picture to Snapchat
In this method, you will learn how to add pictures to Snapchat; with the Snapchat camera.
Step #1: Open Snapchat on Your Phone
You need to launch the Snapchat app by clicking on it in this step.
If you have not downloaded it yet, here are links to resources that can direct you to download the app from Google Play Store or Apple App Store. After that, you may continue making an account.


Step #2: Take a Picture on Snapchat
When you open the app, you'll see a camera window and a round icon to help you take a picture.
Now, take a selfie or any photo you want to add to your Snapchat story.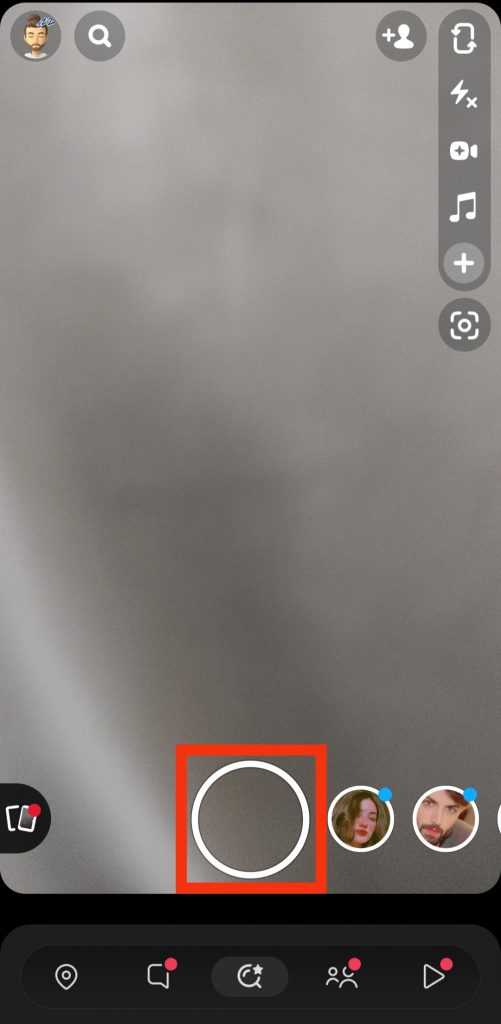 After clicking the picture, you can swipe by the sides to add filters and effects to it. You can also enhance and change the picture settings by the sidebar menu.
Step #3: Tap on the Next button
After successfully clicking a picture, you may look down the screen.
You'll have a "Next" button with an arrow icon. Tap on it.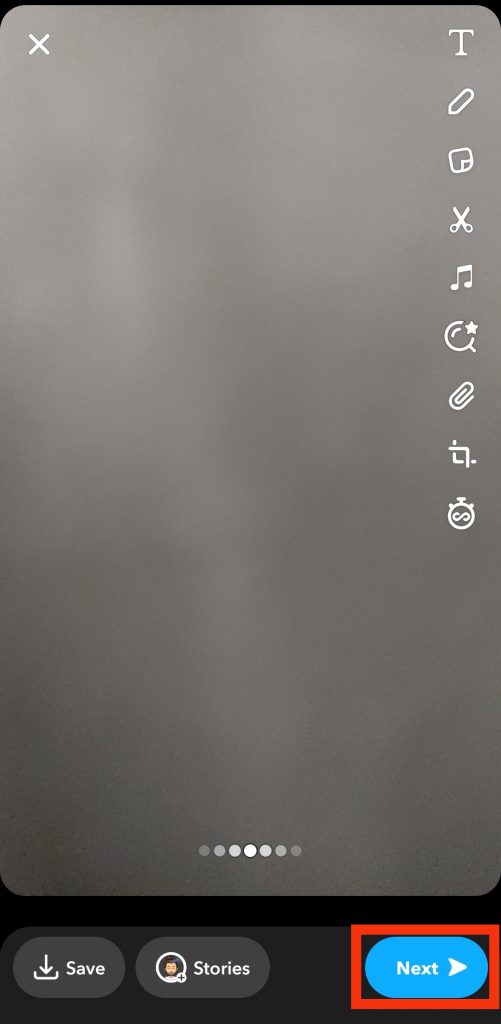 Step #4: Click on My Story and Hit the Arrow icon
You'll see your screen showing options about where to upload the snap; select "My Story."
Now click on the blue arrow below. Yes, your picture has been added to your story successfully.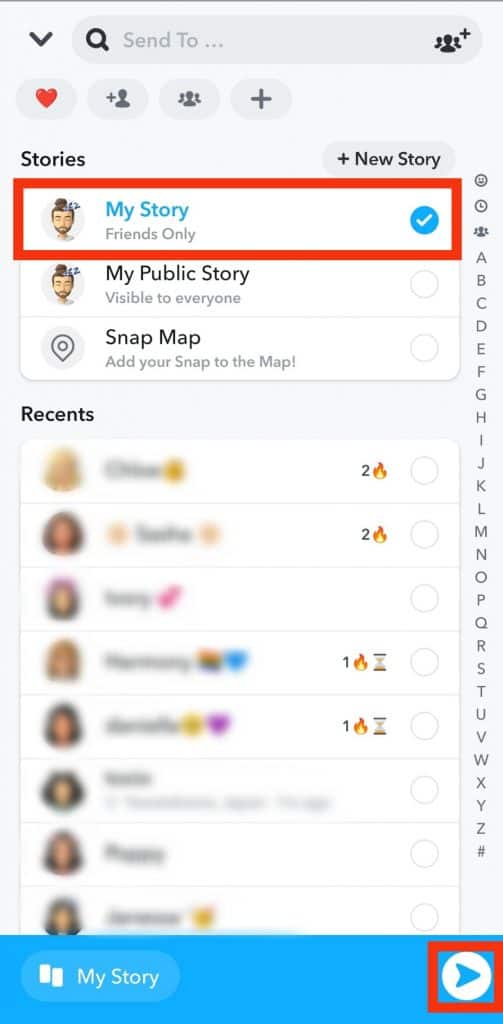 That was all from our side about adding a picture to Snapchat from Snapchat. Now, let's get into adding a photo from your camera roll to Snapchat.
Method #2: Adding Camera Roll Pictures to Snapchat
It's time to take your favorite selfies and attractive sunsets to be uploaded to your Snapchat story right from your gallery.
Follow these steps:
Open Snapchat on your phone.
Tap the gallery icon, which seems like an image, or swipe up on the screen.
You'll get these 4 Options. Select "Camera Roll."
Tap and hold the picture you want to add to Snapchat for a few seconds. A menu will appear at the bottom.
Tap on the blue arrow.
Select the "My Story" option and tap the arrow icon.
Method #3: Adding Memories to Snapchat
Did you miss sending some snaps to the story?
No problem; here are a few steps that you can follow to upload memories to the story:
Open the Snapchat app.
Access your memories by clicking on the gallery icon or simply swipe up as done while adding the camera roll.
Select "Snaps" at the top.
After that, tap and hold the memory you want to add to the Snapchat story until a menu appears at the bottom.
Tap on the blue arrow icon.
Select "My Story" and click on the arrow icon to send the snap to the story.
Summary
Although there's a lot of fun and craziness on Snapchat, sometimes the most straightforward terms can mislead us.
We hope that you would have found the answers you were looking for.
This guide has concluded three methods for adding a picture to Snapchat.
Now, you can follow the listed instructions, add pictures to your Snapchat non-stop, and share your funny moments with friends and family.
Go ahead and try these features now.
Best of luck with your snapping!
Frequently Asked Questions
How to add multiple pictures to the story?
As you select your first snap after tapping on it for a few seconds, you can choose more pictures you want to add to Snapchat by just clicking on them. After that, you can tap the blue arrow and add photos to "My Story."
How to view filters on Snapchat?
When you open Snapchat, a smiley icon will appear on the right side of the round icon below. Click on it. Or you can keep your face in front of the camera and tap on the screen for a few seconds. Filters will appear.