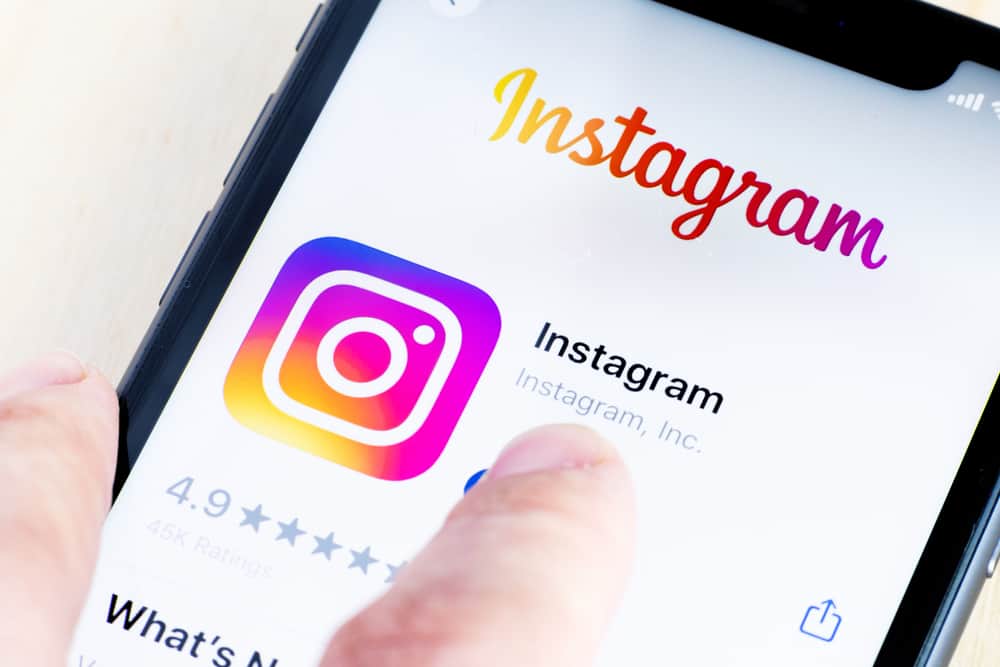 Instagram is a large social media platform that allows users to share photos and videos. It is a great place to share pictures and videos with friends and family to inform them about our life's events. One of the features that Instagram provides to its users is the notification sound. Luckily, there is an easy way to change this sound to your taste.
You can change your notification sound on Instagram to get only one sound for all activities. It is also possible to assign a tone to every event, so you'll know when it's a post, story, etc. You can achieve this by changing it on your smartphone settings or using the Instagram App.
With the new Instagram stories, it's easy to share your daily lives, and users now often use it for recent events. The issue is that you might get the same notifications for both Instagram posts and stories. And having a single notification sound can be annoying and distracting. Since you're expecting a different event, you can alter this sound in the settings menu.
In this article, I will show you how to change your notification sound on Instagram. Want all those unique sounds? Not sure which ones are best for your needs? Let's get started!
Step-by-Step Guide on How To Change the Instagram Notification Sound
Do you want to know how to change the notification sound on Instagram? Then this is the perfect article you're awaiting! We'll show you exactly how to do it using some simple tricks on your smartphone. You can get one sound when receiving notifications from either app or making your sound.
There are two proven ways we will discuss in this section. You'll get the exact solution regardless of the process you choose to follow. You can customize a specific sound with apps like MP3 Cutter and Ringtone Maker. But this article aims to teach you how to change the Instagram sound.
Method #1: Changing the Sound From Your Settings
Changing the settings of an app notification sound is a common thing to do in settings for Android users. Android phones have more voice-changing options than iPhones. This method is visible for all apps and easy to do.
Here's how to change your Instagram notification sound from settings:
On your Android phone, go to Settings.
Scroll down to locate "Notification and Status Bar" or "Notification Settings".
Click the "App Notifications Management".
Scroll down and tap on the Instagram app from the list.
Select the section you want to change its notification; for example, "First Posts and Stories".
Click on "Sound" (or "Volume") and scroll down to select your preferred choice.
You can have a different notification sound for incoming messages and comments. Suppose you can't find the ringtone that suits you. In that case, you can choose music to be your notification sound.
Method #2: Using the Instagram App
This method is not so different from the first method we described. It lets you access the notification settings from your Instagram app. Thus, changing your notification sound becomes effective after you complete the stages.
Here's how to change your Instagram notification sound from the Instagram App:
Open your Instagram app, and log in if necessary.
Tap on your profile picture at the bottom right corner to access your profile page.
Tap on the three horizontal lines in the app's upper right corner.
Select and open "Settings".
Click on "Notifications" in the settings section.
Select the section you want to change its notification; for example, "Messages", "Instagram Direct".
Scroll down to click on the Additional options in systems settings.
Scroll down and click the option you'll like to change its notification.
Click on "Sound" and select your preferred choice.
Both methods also let you add a custom-made tone as your notification sound. If you don't like the available sound, scroll down and click the green add notification option. This gives you access to your file manager. After that, you can locate the music or ringtone from its folder and select the file you need.
Conclusion
The sound on Instagram is a sign to alert you of the app's activities. This is true for mobile phones since alerts are usually switched on, unlike desktops. You may easily adjust it using the techniques described in the article if the sound does not suit you.
FAQs
How Do I Customize My Notification Sound?
Customizing your notification sound is easy with third-party apps like Ringtone Maker. It is also possible to cut, edit, overlay, etc., notification sounds with web apps like Kapwing. After editing, you can add it to your Instagram notification sound with either of our tricks.
How Do I Change My Instagram Notification Sound on iPhone 13?
Instagram does not allow you to change the notification sound on your iPhone. But you can choose which form of notice you want to receive instead. You may, for example, set the notification sound to play when a message comes and turn it off when a comment arrives. This feature is available in the sound section under settings.
How Do I Change the Notification Sound for Different Apps on My Samsung?
You can change the sound for all apps on your Samsung by following the first method we explained. The only difference is in apps and notifications; select the app you want to change its sound instead. Then select the notification and click on sound to change it.