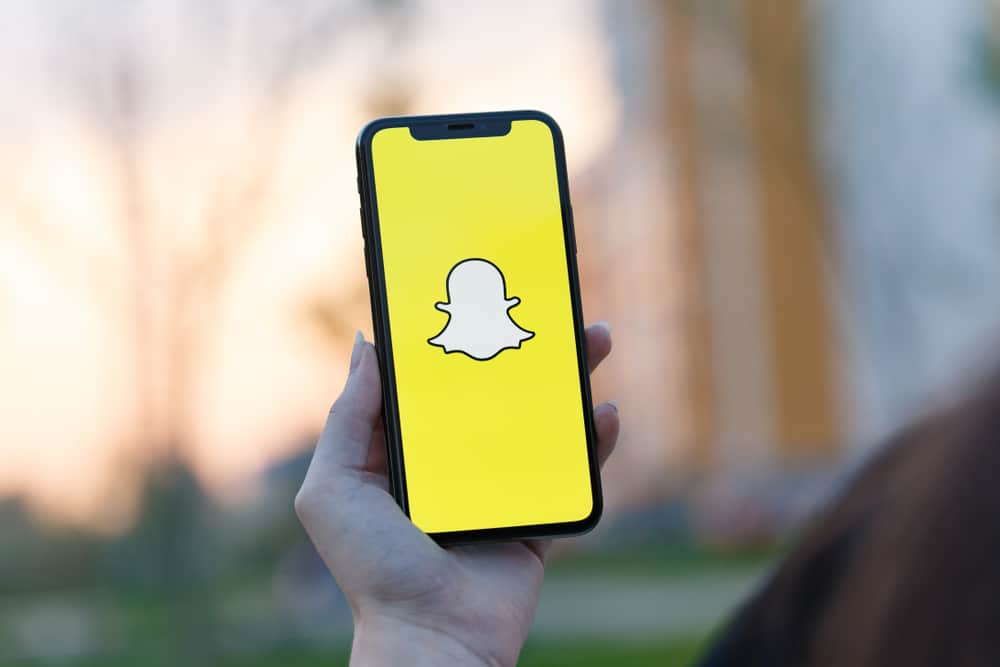 Snapchat is one of the most used social media platforms among teens and youth. These groups enjoy communicating and using fun filters. But so much runs through my mind when a user says they hide their chats.
Why would anyone choose to hide their conversations on Snapchat? How can you even do that?
Snapchat has a disappearing messages feature. It is inbuilt and lets one know when someone screenshots their chat or saves a message. Besides, there are options to mute notifications or delete messages after viewing.
You may not be lucky if you don't lock your digital life. People can snoop on your phone or accidentally look through your private chats when they access it. Snapchat has various ways to keep you and your conversations safe.
You can manage your chats. Keep reading to know how to hide conversations on Snapchat.
Ways of Hiding Chats on Snapchat
Snapchat allows you to have private chats. It is almost impossible to rely on digital media to converse without worrying about the safety of your data. Here are some ways you can use to counter this.
Method #1: Activate the Delete After Viewing Feature
If you are new to Snapchat, this could sound new. Other social media platforms are yet to introduce this safety feature. Try this method if you want to privatize your conversations to prevent anyone from seeing them.
Snapchat has a disappearing message feature that automatically deletes your messages after they are 24 hours old. It is a default feature, but you can't tell how many people might access your phone before the period elapses.
You will have to activate the delete after viewing the message feature. Here are simple steps on how to do this:
Open Snapchat on your mobile device and log in.
Swipe right on the screen or tap the chats icon at the bottom.
Long-press the chat you would like to edit.
Select "Chat Settings."
Tap on "Delete Chats …"
Select "After Viewing."
It will clear all messages. You can set this setting to "24 Hours after Viewing" if you are talking about important stuff you need to access before the time elapses.
Method #2: Mute Notifications
You can mute your notifications if you don't want people to see you are chatting with someone on Snapchat.
Open Snapchat and log in.
Navigate to the chats screen by pressing the chats icon at the bottom or swiping right on the screen.
Long-press the conversation you would like to mute.
Select "Chat Settings."
Turn the toggle next to "Message Notifications" off.
Method #3: Change the Contact's Name
It reminds me of a cunning friend who would save his side chick's contact as a plumber, driver, electrician, and other unsuspected names – until the electrician sent love emojis when the wife had his phone.
This method might make your chats safe on Snapchat. But I don't know how often you will have to hold your heart in your hands if your phone is far from you.
You can change the contact's name in the conversations:
Open Snapchat on your mobile device.
Tap the chats icon at the bottom or swipe right on the screen.
Long-press the chat you would like to edit.
Select "Manage Friendship."
Select "Edit Name."
Replace the name with anything you want and save.
Method #4: Block the User
Social media users are smarter than you think, and Snapchatters are among them. You can block someone whose conversations you want to hide for a while. The downside is they can't contact you on the same platform using that profile.
You won't see their stories too. Here's how to block a user on Snapchat:
Open Snapchat on your mobile device and log in to your account.
Tap on the chats icon at the bottom or swipe right on the screen to access the chats screen.
Long-press the chat with a user you would like to block.
Select "Manage Friendship."
Tap the "Block" option.
Confirm the action by tapping "Block" again.
Method #5: Lock Your Snapchat App
Use a reliable app locker to keep your Snapchat security intact. Some cut across other social media networks and phone apps as well.
Avoid using standard patterns and passwords that people can easily guess like, 1234, 2022, or your year or birth.
Unless you disclose it to someone, no one can access your conversations. It is a way of limiting people from getting into your conversations without permission. Some phones have inbuilt app lockers.
If yours has none, use a third-party app. You can use Norton App Lock or AppLock Pro if you are an Android user. For iPhone users, we recommend BioLockdown or Fingerprint Login and Password.
Method #6: Lock Your Personal and Group Chats on Snapchat
You might want to show a friend something on your Snapchat. So, locking the application will not be the solution. The ideal way is to lock particular chats on the platform.
Locker for Snapchat is one of the tools to use for particular conversations. You are the only one who can access them through a lock code. It restricts others from seeing your personal and group chats. Unfortunately, this app is only available for Android users.
Here is how to use it on your chats:
Open Google Play Store on your Android device.
Search for "Locker for Snapchat." There are many variations. Go with the one by Systweak Software and install it.
Open the app.
Set a good lock code. It should be a passcode you can remember. The app will ask you to enter the code and then confirm it. Confirming the code completes the lock setting procedure.
Next, set up a recovery email.
Enter the recovery email.
Allow for accessibility permissions.
Now, you can lock your private and group chats.
Conclusion
So now you know how to hide conversations on Snapchat. Of all the six ways discussed in the article, choose the best that works for you.
Most importantly, choose the one that won't affect your social life (buddies in relationships understand this well).