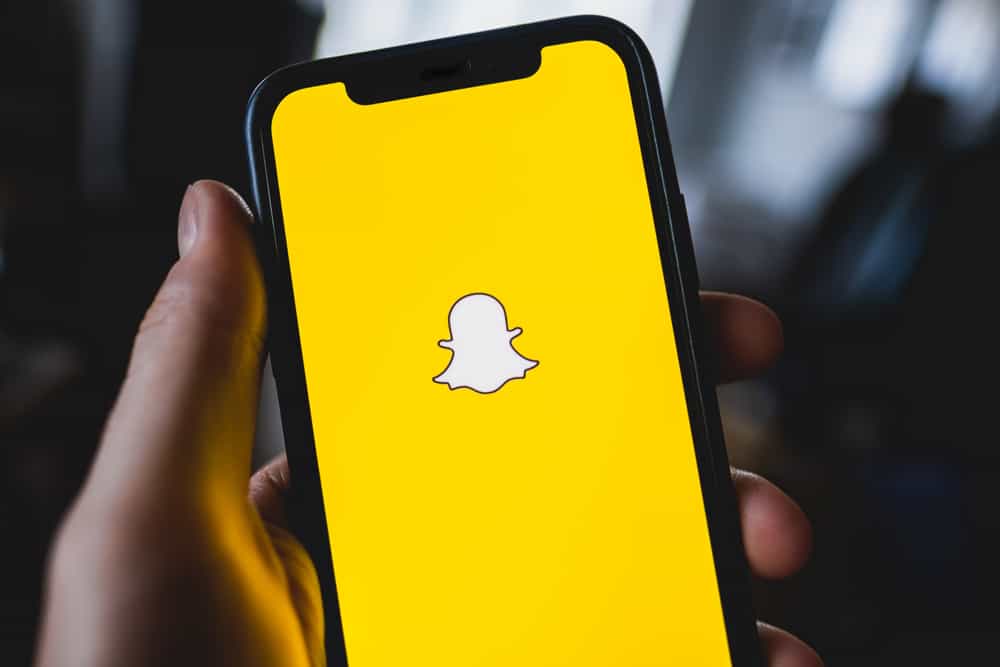 When Snapchat was first introduced, it attracted a lot of audiences because of its cool features. It was the only app where you could share pictures and videos only once with your friends – nobody could review them, save them or screenshot them. Later on, the app went through numerous changes and introduced a new feature called Stories that took the internet by storm.
Snapchat has been many users' preference because the app always supports user privacy. The app provides users with the complete choice to hide their content from other users, from stories to conversations. So when a user chooses to deactivate or delete their account from the application – the application keeps that a secret as well.
When someone deletes their Snapchat account, Snapchat does not notify other users, and there are not many ways you can find out about it. Hence, we thought about bringing you some tips to help you find out if someone has deleted their Snapchat.
How To Tell if Someone Deleted Their Snapchat?
You might have noticed that a certain friend of yours hasn't been active on Snapchat lately; you haven't seen their stories or gotten a snap from them – what could be the reason? They have either removed you or deleted their Snapchat account altogether.
Not sure how to find out if it's the latter? Let us help you.
Search their Username
Everyone on Snapchat has a unique username; just like other apps like Instagram and Twitter, there can't be two users with the same username. So if you remember their username, search it in the Snapchat search bar. You will find it in the top right corner when you launch the app.

When you search their username, you'll either find their profile or won't.
If they have deleted you, but their profile still exists, the app will show a tab "+Add" in front of their name. This will answer your question about why you couldn't view their stories or interact with them on Snapchat lately.
However, if their profile is not visible in the search, there are two likely outcomes: they have either blocked your or deleted their account.
How To Tell if Someone Has Blocked You or Deleted Their Snapchat?
The outcomes and search results for someone deleting their account and someone blocking you are the same.
It shows a gray arrow beside their name – which means your messages are not reaching them.
You can view their stories.
Their profile doesn't appear in the search.
Most people find it challenging to identify whether someone has blocked them or deleted their profile from the application. However, there are some ways you can make sure about this.
Wait 30 days
This might sound a little too long, but if you have to be sure and you can be patient, you can wait thirty days. As mentioned earlier, when someone deletes their profile, Snapchat gives them a 30-day trial period and deactivates their account for that time.
If you tried searching someone's username and it did not appear in your search results – their account is likely put on a 30-day trial period. Most people reactivate their account after these 30 days, which means their profile will be visible to you again.
Hence, you can wait 30 days and try looking up their username in 30 days again to make sure if they completely deleted their account or blocked you.
Ask a Friend
If someone has blocked you, you won't be able to view their profile or content. Their profile will not appear in your search results, and your messages will not go through to them. But another person will not face this issue with their account unless the first has deleted their Snapchat.
Therefore, reach out to a mutual friend and try looking up the username you are curious about from their Snapchat profile. If that username appears in their search result or their messages can go through – you can be sure that they have just blocked you and not deleted their account.
Ask Them Directly
Sometimes all you can do is ask that person directly. There is not much you can do if you suspect someone has deleted their Snapchat account – and if it's a close friend, there is no harm in reaching out. You might have them added on a different social media platform; you can message them there and get your answer.
How To Delete Your Snapchat Account?
If you wish to delete your Snapchat account, there is an easy way:
Open the Snapchat app on your mobile phone.
Click on your Bitmoji icon in the top-left corner.

Now go to "Settings" – you'll find the icon on the top right corner.

Scroll down; you will find an option "Delete my Account" tap on it.

It will open a window where you will have to re-enter your log-in details before you can delete your account.
What Happens if Someone Deletes Their Account?
When you decide to delete your account, Snapchat first gives you a 30 day trial period. When you choose the option to "Delete my Account," Snapchat shows a notification that tells you that your account will first be deactivated for 30 days after you select this option.
If you wish to come back in these 30 days, you can. After this, it is irreversible. During these 30 days, you will have your username, but you won't be able to send or receive any messages or snaps – none of your friends will be able to contact you through Snapchat.
However, if you do not come back within these 30 days, Snapchat will completely delete your account. This is irreversible, none of your friends will be able to find you, and you will also lose your username.
Wrapping Up!
Snapchat is a fun app to use, but we can't deny it can become addictive and distracting for many people. Due to this, many users give up on the platform and delete their accounts. Most people who delete their account go unnoticed; however, if it's a close friend or relative of yours, it is always best to make sure they are not going through a hard time because they decided to quit a certain social media platform.