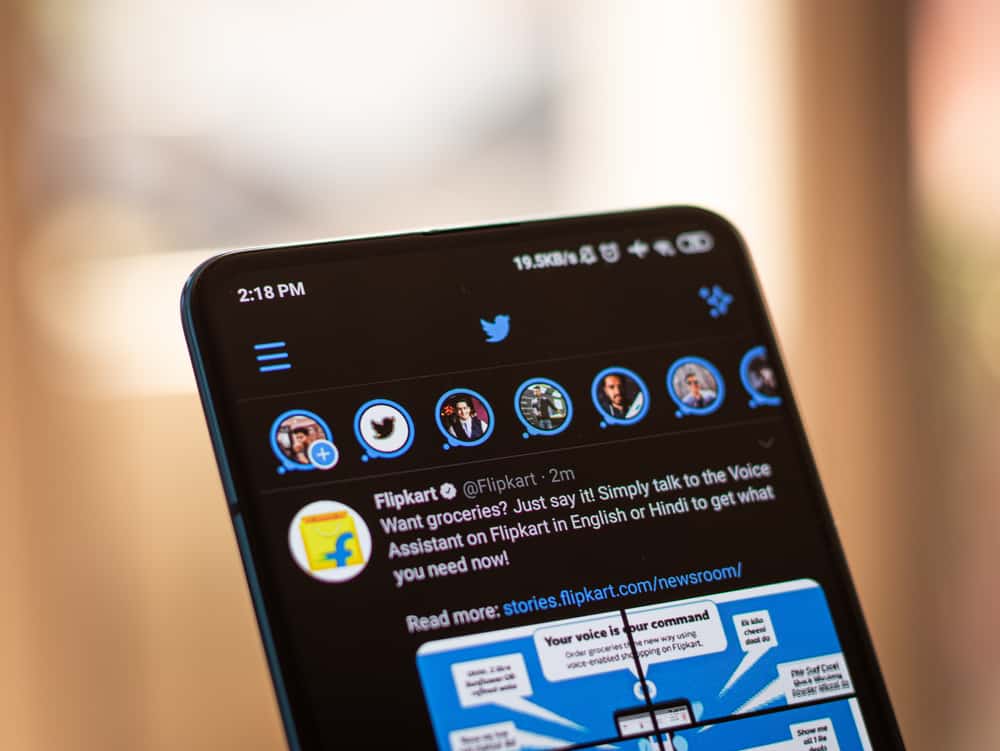 Fleets on Twitter are similar to Instagram Stories. They both feature content you can share for 24 hours. After this period, the Fleets would time out and no longer be shown to people. Fleets were Twitter's answer to Snapchat and Instagram's Stories features, allowing people to broadcast their daily life without posting directly to their feeds.
Sometimes, the Fleets that we encounter on the platform might be far too intriguing to let go of our attention. We might want to download them for this reason. While Twitter offers no official method to download Fleets, you can download them using third-party websites and apps.
If you have ever wondered how to download Twitter Fleets, you have come to the right place. Just read on to have all your questions answered.
Downloading Twitter Fleets
While Fleets were an exciting feature of Twitter, no official method allows us to download them. Therefore, other users have figured out workarounds for this problem. Third-party apps and websites, which Twitter does not endorse, are the only available solutions to this problem.
In this article, we will be presenting two methods for downloading Twitter Fleets. The first method involves a website. The second method uses an app, which is convenient for mobile users.
Method #1: Using DDLVid Website
DDLVid is a website that allows users to download videos from video-sharing sites like YouTube and Vimeo. It also allows us to download content from popular social media platforms such as Instagram, Facebook, Twitter, and TikTok. One of its interesting and core features is that it's one of the few websites that allows users to download Twitter Fleets.
To download Fleets using the DDLVid website, simply follow these easy steps:
Open DDLVid (https://ddlvid.com/) on your desktop web browser.
Copy the URL of the profile from Twitter. This URL should correspond to the profile you want to download the Fleets.
Paste the URL into DDLVid.
Click on the "Get the video" button.
A preview of the content will appear.
Click on "Download," and you're done!
While this method is easily accessible to desktop users, those wishing to download Fleets on their mobile devices may alternatively use an app. The following method will look at how you can download Twitter Fleets directly from the app using the Share feature. This saves you the trouble of copying and pasting the URL manually.
Figuring Out the URL
If you remember the Twitter handle (starting with "@"), you may simply type in your URL by adding the handle's name without the "@" to the end of "https://www.twitter.com/"
Method #2: Using the Twitter Fleets Saver & Downloader App
The third-party app used in this method is only available on the Play Store to Android users. iPhone users may not proceed with this method.
The Twitter Fleets Saver & Downloader is a versatile Fleets downloader specifically dedicated to this purpose. Unlike other downloaders, this app allows you to download directly from the Twitter app using the Share feature.
To download Twitter Fleets using the Twitter Fleets Saver & Downloader app for Android, just follow these easy steps:
Go to "Play Store" on your Android device.
Search for "Twitter Fleets Saver."
Click on the first option with the developer name "MM Yurt."
Install the app.
Open Twitter.
Navigate to the profile whose Fleets you'd like to download.
Click on the three dots from the top-right of the screen to open the More menu.
Click on "Share."
Choose "Fleets saver."
Click on "Download," and you're done!
As of August 3, 2021, the Fleets feature was officially taken down. An official announcement was made on the Twitter blog by Ilya Brown of the feature's demise. Twitter Fleets are now an obsolete feature of the social media platform.
Final Words
While Fleets was a powerful feature, it was discontinued soon after by Twitter. This was due to the underwhelming response from the users of the platform.
However, the methods we discussed are the latest from when the feature was still available. Since downloading from a website might be too much hassle for some people on a mobile device, we also presented a second method involving a third-party app.
FAQs
Why don't I have Fleets on Twitter?
Due to the underwhelming response from the public, Twitter decided to trash the innovative feature on August 3, 2018. The announcement was made on its official blog.
Are Fleets coming back to Twitter?
Based on the official announcement posted on Twitter's blog, it seems like Fleets won't be returning to the platform. Going by their own words, they made it clear that they would use their experience from Fleets to develop better features to take on its role in the future.