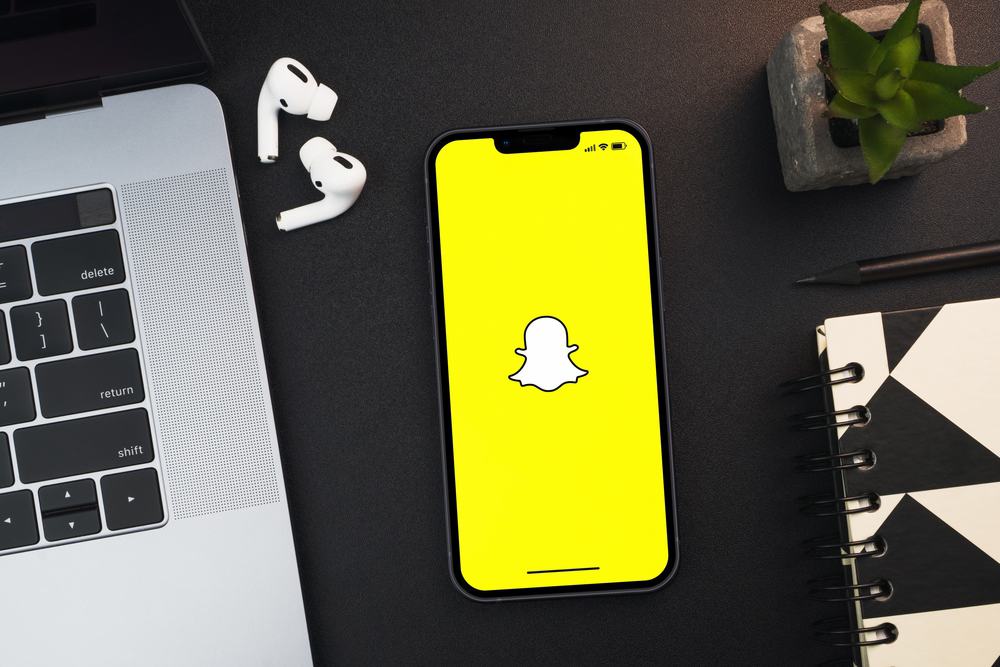 Snapchat opens directly to a camera which is its standout feature because it lets you capture moments instantly. Unlike others, where you might have to go through a few maneuvers, you only need to tap the big circle for a photo or hold it down for a video immediately after opening the app. However, you might have noticed the app puts a short limit on how long you can record videos compared to other social platforms.
Generally, Snapchat only allows you to record a video ten seconds long. However, with the "Multi-Snap" feature, you can record videos up to 60 seconds long. These 60 seconds will still be broken into six 10-seconds videos before you can post them on your Snapchat story or share them with friends.
You might have noticed some popular Snapchat pages have longer videos posted on their stories. These pages post minutes of run-downs, viral clips, skits, and many others. You might wonder how they do these, but it's quite easy as they only post videos from their camera roll.
In this article, we'll go through the process of recording 10 to 60 seconds-long videos and how you can post videos much longer than that.
How To Record 60-Second Long Videos On Snapchat
Recording a video on Snapchat that's longer than ten seconds means you want to use the Multi Snap feature. When recording a video this long, you'll see batches of snaps formed to the bottom left of your screen as you record. Depending on how many seconds you record for, a maximum of batches will be allowed.
Each chunk is ten seconds long, as established earlier, and posting the whole video on your story or sharing it with a friend on Snapchat means your video will be shared as ten seconds chunks. However, exporting the snap to your gallery or out of anywhere else out of Snapchat will keep the 60-seconds long video whole.
Recording a video longer than ten seconds can be done in two ways: by holding the camera for 60 seconds or letting it automatically record.
Method #1: Holding The Camera For Longer Than 10 Seconds
This method works well when you're holding the phone to record something other than you. It also works if you give someone else the phone to record you. On your iOS or Android device, these steps involved in achieving this method are listed below.
Open your Snapchat app.
Select one of the many filters listed for your video.
Tap and hold the big circle at the bottom middle of your screen that has the filter; if you're using one.
Hold it for as long as you want to within the 60 seconds limit.
Save or share the video when done.
As with other platforms, you can edit your videos and add captions before saving or sharing on Snapchat.
Method #2: Letting The Camera Automatically Record
This method is best for when you're the only one around to handle the camera and want to record yourself doing something. Basically, you want to place the phone somewhere while it records you or something else. Snapchat lets you use the multi-snap feature also with automatic recording. These listed steps let you record automatically on Snapchat.
Open your Snapchat app.
Select the filter you want to use.
Tap and hold the big circle with the filter icon and move it left to the padlock icon.
This locks the camera in place, and you can go ahead to place the phone somewhere as it records.
Save and share your video when done.
The recording automatically stops when it reaches the 60 seconds mark.
How To Post A Video Longer Than 60 Seconds On Snapchat
You can post videos longer than 60 seconds on Snapchat, and this is done by already pre-recording the video to your phone's gallery. Allow Snapchat to access your gallery or camera roll for this feature to work. This option is particularly useful for businesses, brands, and artists on Snapchat.
Your pre-recorded video can be edited and perfected before uploading to Snapchat with this feature. However, the video will still be cut into 10-seconds batches on your Snap story for your viewers. Either from your Android or iOS device, these listed steps show how you can upload longer videos on Snapchat.
Open your Snapchat app and tap on the "Memories" icon to the left of the big circle.
In the tabs that open, click on "Camera Roll".
You'll see a gallery of your photos and pre-recorded videos.
Select the video you want to post and click the plane icon at the bottom right of the screen.
Select the person you want to share with on your contact or story, and send.
Conclusion
With this knowledge of Snapchat videos, you can now record videos up to 60 seconds long and post videos even longer. Have fun snapping!