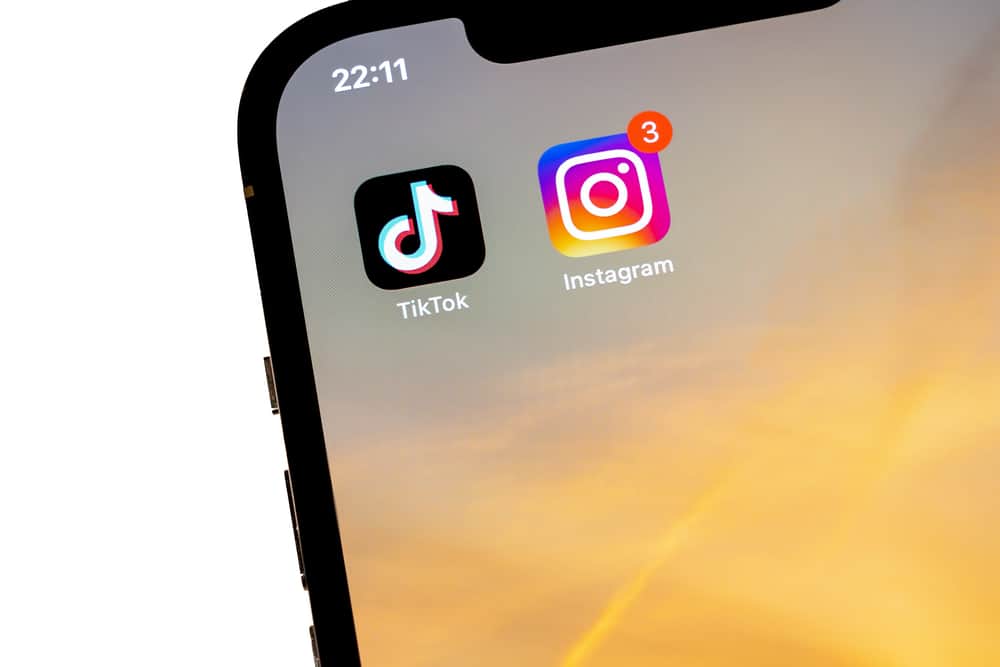 If you are an active user of the popular social media app Instagram, keeping up with the latest activities of your followers and your idols is a must!
You do not want to miss out on a new follower request or a close friend's post. So how do we get notified about them!? Let's learn how!
You can enable notifications on your iPhone either from the Settings application or using the in-app facilities provided by Instagram. 
Using the notifications feature by Instagram, you can keep a close eye on the latest trends, interact without aimlessly scrolling for many hours, and tailor them to your everyday needs. 
In this article, we'll be discussing the details of enabling Instagram notifications on your iPhone so you wouldn't miss another activity of your dear ones!
Notifications on Instagram
Firstly, what are Instagram notifications, and what are they used for? Let us find out.
Instagram notifications are tools provided by Instagram to keep us at par with the evolving world.
There are multiple kinds of notifications available to help us keep track of:
Stories, posts, and comments
Instagram Live
IGTV
Messages
Followers 
How To Turn On the Instagram Notifications From iPhone Settings?
You can use the Settings app to enable Instagram notifications for your iPhone outside of the app.
iPhone also gives you various styles to view the notifications, i.e., count, stacked, or listed views on the lock screen. Here's how to turn them on:
Launch the Settings app on your iPhone.
Scroll down and tap on "Instagram" under the list of installed applications.
Tap on "Notifications."
Toggle on the "Allow Notifications" option.
Customize the notification alerts as you wish.

Would you like for the notifications to ring? If yes, toggle on the "Sounds" option.
"Badges" show the notification count on the home screen app icon. If the toggle is on, you can see the notification count. 
You can toggle on the "Announce Notifications" if you want Siri to read out the notifications out loud from Instagram. This is a very cool feature because Siri will wait for your response or action after reading the notification without interrupting.  
Instagram also lets us get notified about our favorite artists' activities just by following a simple process. Don't worry; we're here to help you in every way possible.
How To Turn On Post Notifications for a Specific Account?
As you keep scrolling through the feed on Instagram, you might observe that the posts are not displayed chronologically.
This is because Instagram uses a particular algorithm to keep showing you relevant and exciting content. But this might lead us to miss out on posts and updates from users whose updates you wish to see.
If you want to get notified whenever your special someone posts, here's what you must do:
Open the Instagram app on your iPhone.
Tap on the search icon at the bottom.
Use the search bar to search for a particular account.
Tap on their profile in the results.
Tap on the bell icon in the top right corner.
Customize notifications for content such as posts, stories, videos, and reels.
And voila! You're good to go! You are never going to miss another notification from your dear ones.
To Sum Up
Using the notifications option on Instagram strategically can be a real game-changer.
This option will not only prevent us from wasting all our precious time scrolling but will also help us become more intentional and interactive with everyone we love.
Now you know everything about what Instagram notifications are and how they can be used in our favor to keep us up to date!
FAQs
Why can't I turn on my Instagram notifications?
Make sure that the notifications are toggled on within the iPhone settings and the Instagram app. If you still cannot see your notifications, try logging out of the application and back in. You can also try uninstalling and reinstalling the application or disconnecting Facebook from Instagram. 
Why am I not getting any notifications on my iPhone?
Usually, this might be because your phone is set to the "Do Not Disturb" focus, or you have paused notifications in your iPhone settings. You can go to Settings > "Focus" > "Do Not Disturb" and solve it. 
Why should I turn on my notifications?
As mentioned earlier, Instagram is a great platform to keep yourself up to date with all the current trends, celebrity news, updates from your dear ones, and much more. But due to the algorithm, you might miss out on important updates.
For example, one of your childhood friends just got married. Now that's something you wouldn't want to miss out on! This is why Instagram notifications are essential!