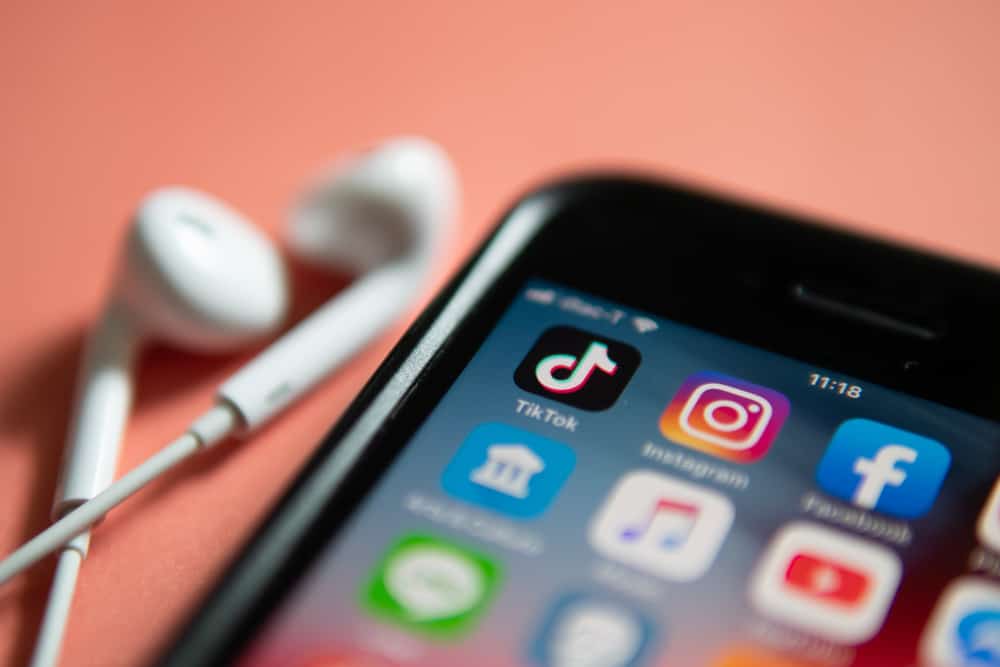 If you're conversant with Instagram, you might have seen some accounts with a tag underneath their names. These accounts are business accounts that want to portray what their business is about. There are over 1,500 categories to pick from with tags, for example, travel, restaurant, finance, writer, musician/band, and personal blog.
If you've added a category when signing up, you can easily hide it by toggling off the "Display category label" in your profile. Then, go to your profile page and tap on the edit profile tab. Under the profile display bar, switch off the feature, and it'll have disappeared by the time you go back to your profile page.
This article will detail everything you should know about categories on Instagram and how to turn them on and off.
What Are Instagram's Categories?
If you're using a personal account on Instagram, you won't have access to categories on Instagram. You can only use it if you're using the professional/business account, where you can have the label to tell what services your business offers. As established earlier, there are over 1500 categories to pick from. First, there are major categories, then subcategories to choose specifics in a label.
The category you pick will appear beneath your username and above your bio. The main category could be "Restaurant," and you have subcategories like "Italian Restaurant," "Fast Food Restaurant," and "Lombard Restaurant," among several others. Hence, if you want a tag that describes what you do, you'll need to switch from a personal to a professional/business account.
You can switch your personal account to a professional account in the following steps.
Launch your Instagram account and log into your account.
Tap on the profile icon to the far right of the bottom navigation bar.
Click on the three-line menu and tap Settings.
Tap on Account and scroll to the bottom.
Tap "Switch to Professional Account."
When you've switched to a professional account, proceed to tap on "Business."
How To Add a Category to Your Instagram Profile Page
When you've switched to a business account, Instagram will present instructions to guide you in picking a category. However, you'll need to set up a Facebook business page so your Instagram business account can be operational. If you don't have a Facebook business page, create one and proceed to the next steps.
When you've set both accounts up, there'll be a list with the hundreds of categories you can pick from. Once you've selected a category that befits your business, scroll back to your profile page, and you'd get the business label beneath your business's name.
How To Hide A Category From Your Instagram Business Page
Hiding your category from Instagram means removing the label from your business page. You can do this on your Android and iOS devices or computer. Follow the steps below to hide a category from your Instagram Business account.
Launch your Instagram app and log into your Instagram business account.
Click on the profile icon to the far right of the bottom navigation bar.
Tap on "Edit Profile," and you'll be taken to a page tagged "Profile Display."
You'll see a toggle button in front of a "Display Category Label," toggle it off.
Once it's off, the label will be removed from your page, and if you want to add it again, repeat the process and toggle on the label.
How Can I Change My Instagram Business Category?
You can change your Instagram business category at any point you want to another category. There are no limits on the number of times you can change your business category, but we don't recommend it as it won't be a good look for your page. You can do it on your Android or iOS mobile devices and computer.
Follow these steps listed below to change your Instagram business category.
Launch your Instagram and log into your business account.
Click on the profile icon to the far right of the bottom navigation bar.
Tap on "Edit Profile" on your profile page.
Click on your current category.
Select another category from the list of categories provided.
What To Expect From With a Business Category?
With a business category, you can be assured that users immediately get what your business is about before they scroll your page. In addition, the category keeps them from skipping in case the outlook of your page doesn't look like what they were hoping for. It also helps potential customers recommend your page to their users as a brand/business offering a particular business.
As the business page owner, you're expected to build your page and let your posts reflect the tag you have on your profile page. This will help your customers deem you credible from the onset. However, if you offer another type of service on Instagram, you must inform your followers through posts and then change your category as described above.
Also, no matter how specific your business is, you can be assured that Instagram has a label for you. We've seen some specific tags, like horse-drawn carriage service, Irish pub, recreational vehicle dealership, specialty grocery store, and cabinet & countertop stops.
Conclusion
With this, you can hide your business category/label, return it, and change it as you wish on Instagram. However, remember if you want to establish yourself as a credible business account on Instagram, have a business tag and live up to it.