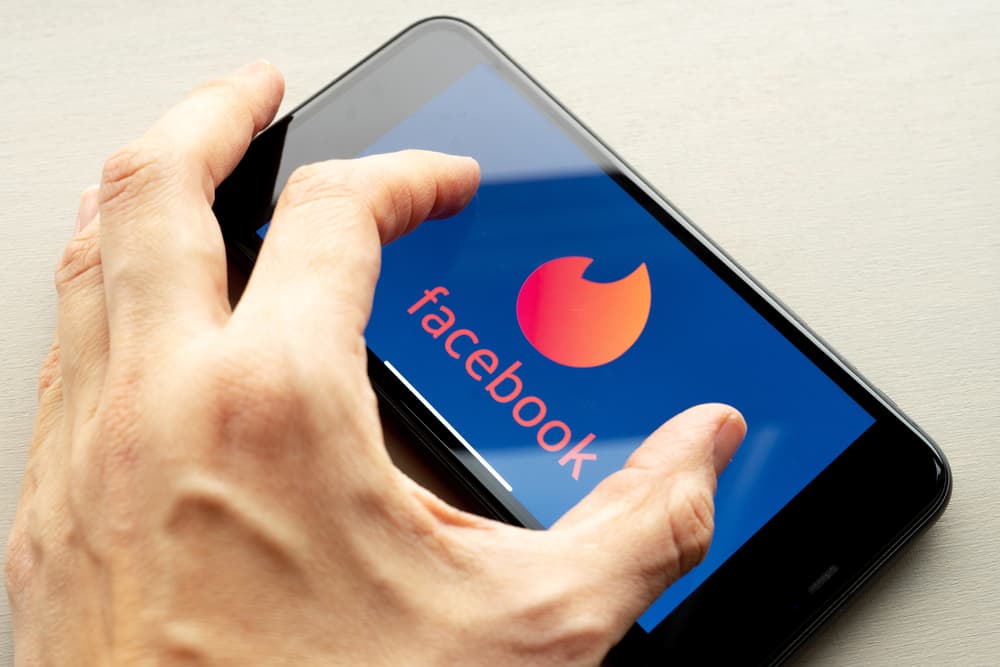 If you are used to dating platforms like Tinder and Bumble, then Facebook dating is not new. Facebook has also made it possible for people to find love on the platform using the Facebook dating section of their account. Your Facebook dating profile includes details of your Facebook profile, and you have control over creating, deleting, disabling, or deleting the profile.
Did you take a break from Facebook dating? Are you trying to regain your profile and resume your dating? Reactivating your Facebook dating only requires you to access your Facebook account and turn off the "Take a Break" feature. Once you do so, you can continue meeting new people, and your account will be visible to others.
This guide covers all the details about Facebook dating. We will discuss what Facebook dating is, how to take a break from the platform, and how to reactivate your Facebook dating.
What Is Facebook Dating?
Facebook dating is a feature introduced by Facebook to help people meet their matches and get in touch with them. Ideally, you must have a Facebook account before using the feature. Once you've logged in, you then create a Facebook dating profile. You can then send likes and messages to other people on the dating site.
When you find a match, you start a conversation with them and hopefully bond and meet up.
How To Deactivate Facebook Dating
Once you have a Facebook dating, your profile becomes visible to anyone using the dating feature. Besides, someone can view your profile and message you. When you reply, it means you are interested in them. What if you don't want your Facebook dating profile to be visible?
That's when you consider deactivating your Facebook dating. You can deactivate your account for any period, and when you are ready to get back to it, you reactivate it.
To deactivate Facebook dating, follow the steps below.
Open your Facebook app and access your account.
Once logged in, click on the Menu icon at the top or bottom of the screen.
On the Menu page, locate and click on the Dating option.
On the Dating page, click the settings gear icon at the top.
Click the General option at the top.
Navigate to the account section and toggle the Take a Break button.
If you prefer getting rid of Facebook dating, click the Delete Profile option instead.
Taking a break deactivates your Facebook dating and hides your dating profile from other people. Besides, you can't message anyone or receive messages until you reactivate Facebook dating.
How To Reactivate Facebook Dating
Everyone needs a break from any platform. If you needed to focus on something else or wanted some space away from Facebook dating, deactivating your account was the solution. Once you've had your break, you can reactivate Facebook dating using the steps below.
On your Android or iOS, open your Facebook app and access your account.
Click the three lines at the top or bottom to open the menu options.
Navigate to Dating and click on the settings icon at the top.
Under the Account settings, turn off the Take a Break option.
That will reactivate your account, and you can resume finding your match and chatting with the people that you've already found a match with. Besides, people can now find and view your Facebook dating profile.
The excellent news with Facebook dating is that you can choose to deactivate your profile anytime you need a break. Reactivating your account once you've taken your break is easy, as seen in the section above.
Conclusion
Facebook dating is a fantastic feature for anyone trying to find a dating match and connect with new people. We've discussed Facebook dating and the steps to take when you need to take a break from Facebook dating or delete your account. Still, we've seen how to reactivate Facebook dating if you previously deactivated it.
Frequently Asked Questions
Is Deleting a Facebook Dating Profile the Same as Deactivating It?
No, the two are different. If you no longer wish to use Facebook dating, that's when you choose to delete Facebook dating. However, if you need to stay away from the platform and have some space without permanently deleting your account, that's where deactivating Facebook dating comes in.
What Happens After Deactivating Facebook Dating?
Once you choose to "Take a Break" from Facebook dating, your Facebook dating profile gets hidden from others. You can't receive notifications as people can't see your profile until you reactivate it.
How Can I Reactivate Facebook Dating?
To reactivate Facebook dating requires you to access your Facebook dating settings page. You can turn off the "Take a Break" option which will automatically reactivate your Facebook dating profile.