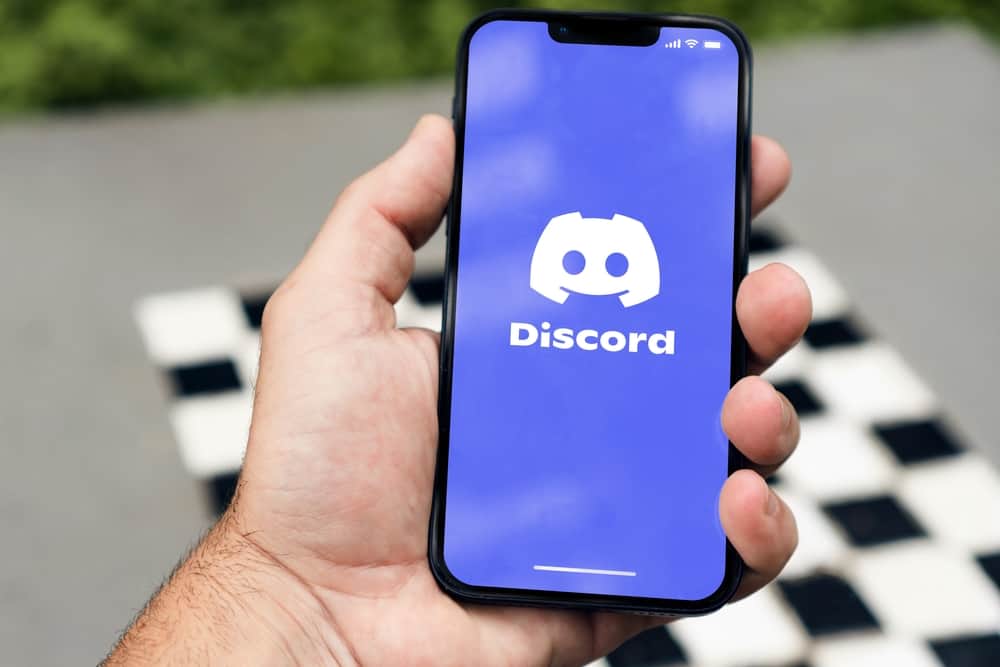 Users' privacy is a crucial concern for Discord, and Discord implements various security features as part of ensuring you feel safe and secure using the platform.
Many people are shifting to using Discord for the amazing features it offers.
Gamers use Discord for connecting and communicating with each other, and you can create various channels to link with your Discord friends, but can you retrieve their email addresses?
Many people are curious whether getting someone's email from Discord is possible. First, your email address is available on your Discord account, and anyone with access to it can find it.
However, looking at your profile, someone can't find your Discord email. Discord is clear that it doesn't disclose the email address of its users. Currently, there is no means of finding someone's Discord email.
This article begins by understanding users' privacy when using Discord and answers the question of whether you can find someone's email via Discord. Next, we will see the steps of checking your email address from your Discord account.
Can Someone Get My Email from Discord?
Like all applications, it's common for people to get concerned about their data privacy.
When creating a Discord account, you must add and verify your email address and other personal details. Data is crucial, and knowing how safe your data is when using platforms like Discord helps boost your confidence.
Discord lets you connect with multiple people and add friends to various channels. You may get curious about whether you can extract the email address of your Discord friends.
Here's the thing, you can't find someone's email from Discord.
Discord is keen on enhancing its users' privacy, including keeping their data secure. Only your profile photo, Discord user ID, and username are visible when someone views your Discord profile.
Personal details such as your email can only be accessible if someone accesses your account and navigates to the "My Account" section.
Moreover, it's worth noting that even administrators can't access the email addresses of the members of a given server.
The bottom line is that there is no way of someone finding your Discord email unless they hack your Discord account or you send it to them.
How To Find My Email on Discord
You are the only person who can access the email linked to your Discord account.
To find your Discord email, check your email inbox and find the verification message sent when opening your Discord account or accessing the email from your account settings page.
Method #1: Find Your Email from Your Account
Follow these steps:
Open the Discord app.
Tap the profile icon at the bottom.
On the next screen, select the "Account" option.
Your profile details will open with "Email" and other details.
You will see the email associated with your Discord account on the edit page. Besides, you can update the email to use a new one.
If someone has access to your Discord account, such as if they hack you or you use the device and forget to log out, they can follow the same steps to find your Discord email.
Method #2: Check Your Email Inbox
When creating your Discord account, you entered an email for your account.
Discord sent a verification message to the associated email.
Therefore, we can open our Gmail account and search for the email using the steps below:
Open your Gmail account on your device.
Tap the search box at the top.
Type the keyword "Discord" and press the search button.
Once the email comes up in the result, tap to open it. You will find the username and email associated with it.
That's the email associated with your Discord account.
Conclusion
There is no way of finding someone's email from Discord by viewing their account.
Discord doesn't display personal details, even for administrators of a given server.
However, if someone hacks your account, which is rare, or gains access to it if you fail to log out when using their device, they will find your email from your profile settings.
This guide has presented all the details of getting someone's email from Discord.
Frequently Asked Questions
Can someone find my email from Discord?
No, they can't. Discord is a secure platform that doesn't disclose your email address to anyone. People can't access your Discord email when they view your Discord profile. Not even server administrators can access your Discord email. Therefore, don't panic that someone can access your email from Discord.
How do I find my Discord email?
Your Discord email is available on your account. To access it, open your "User settings" and click on the "My Account" section to open your profile details. Click on the "edit" button on the email option to view the email associated with your Discord. Alternatively, search for the Discord verification message on your Gmail account and find the email used to verify your Discord.
Discord is among the most secure platforms. Your data is kept secure on Discord. Besides, you can use any name as your nickname, and someone can only access your user ID, which can be random details.