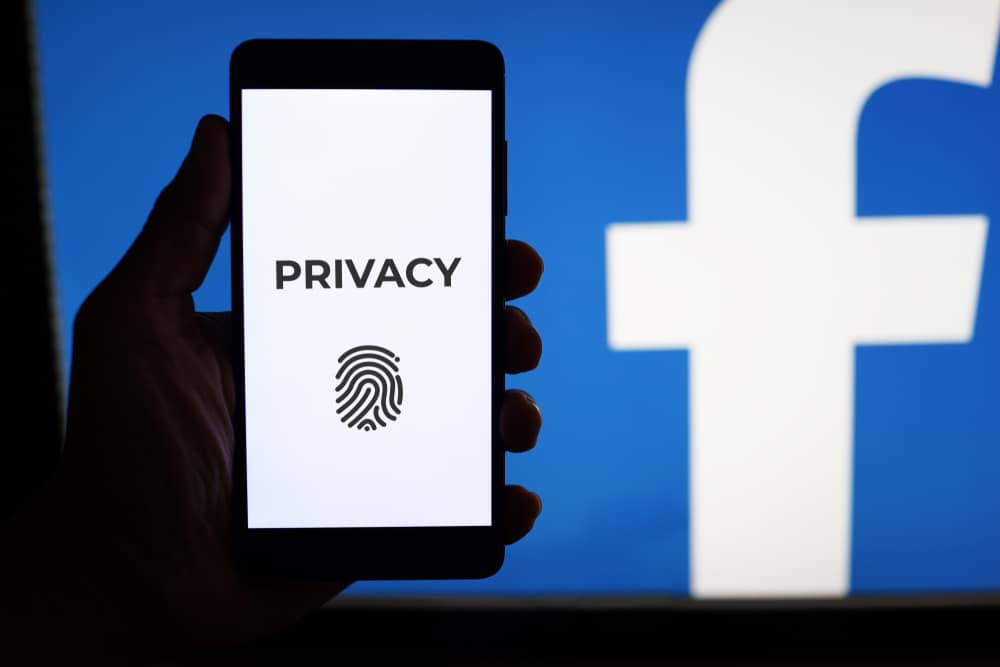 Messenger is arguably the second most popular messaging application after WhatsApp, with billions of downloads from the App Store and Play Store.
It has undergone several upgrades since its initial development in 2008, with users seeing their friend's profiles. Sometimes you might be unable to see someone's profile on Messenger. Why is that?
If you can't see someone's profile on Messenger, it could mean one of three things: your search may not be specific enough, you may have blocked the person, or the person may have blocked you. This situation may also occur if the person has deactivated their Facebook account.
Messenger – launched as Facebook Messenger in 2010 – is a free messaging app for Android and iOS smartphones. This application allows you to log in using your existing Instagram or Facebook accounts and message those you're connected with and whose profiles are visible on these platforms.
We will cover briefly what you need to know about Messenger, including why you can't see someone's profile on the messaging app.
An Overview of Messenger
When Messenger was first launched, it was exclusive to Facebook. This meant that every user had to sign up for a Facebook account. However, the messaging app was integrated with the Instagram application in 2021. This made it easier for users to send cross-platform messages.
Messenger offers additional features, such as video calls, voice calls, unique emojis, and even a payment service. Moreover, you can view the profiles of every user that messages you, especially if the Instagram or Facebook application is installed on your smartphone.
Remember that Messenger and Facebook are two separate mobile applications. Therefore, you will need to install two applications on your mobile device if you want to use both. However, Messenger can also be used with Facebook via desktop browsers.
Why Can't I See a Friend's Profile on Messenger?
You may want to send a message or chat with someone via Messenger. First, you fire up the mobile application and use its dedicated search feature to look for that person. Remember that you can see the Facebook profile of the person you are connected with via the messaging app. However, your search came up empty.
The messaging app does not offer you the 'See profile' option. What could have happened? Why can't you see someone's profile on Messenger or Facebook?
There are a few reasons you can no longer view someone's profile on the popular messaging application.
Reason #1: Non-Specific Search
If you can't find someone's profile on Messenger, it could be that your search is not specific enough. For instance, there are practically hundreds – if not thousands – of individuals named 'John Cook' on Facebook and Messenger.
If you enter the name 'John Cook' on the Messenger or Facebook search bar, you will see so many other profiles. Therefore, you will need to be a bit more specific to find the profile you're looking for.
Therefore, try searching for the person's profile using their name and a particular location. If that person has a third name or nickname, enter it alongside the person's name and see the results that turn up.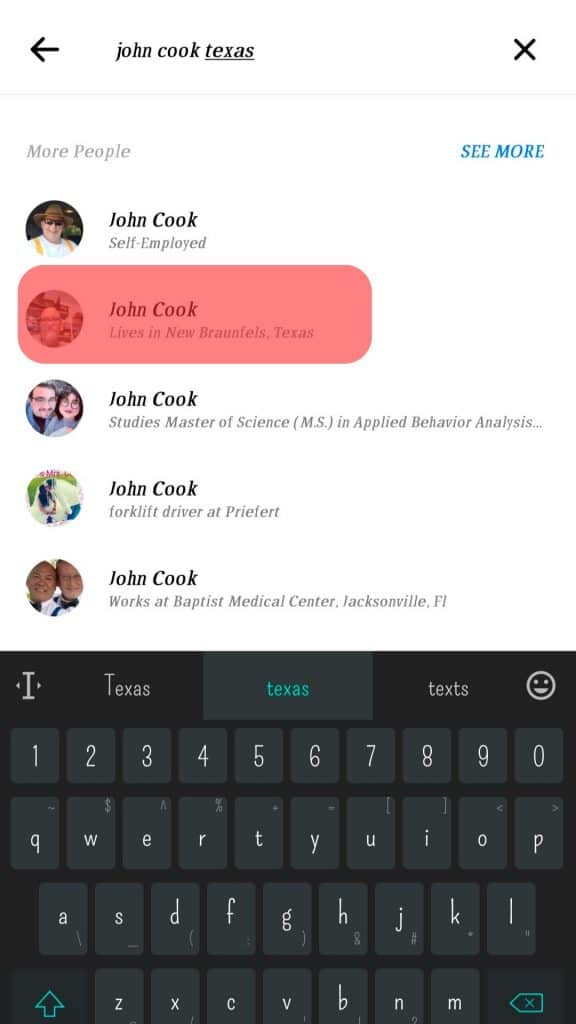 Reason #2: You Have Blocked Them
Another reason you can't see someone's profile on Messenger because you may have blocked them. You may have somehow limited your privacy settings or blocked the person.
Unfortunately, it is easy to forget that you have limited your privacy settings on the messaging application.
So, check your privacy settings and make the necessary changes. You may check the 'blocked' section within your settings to see if you may have mistakenly blocked the person.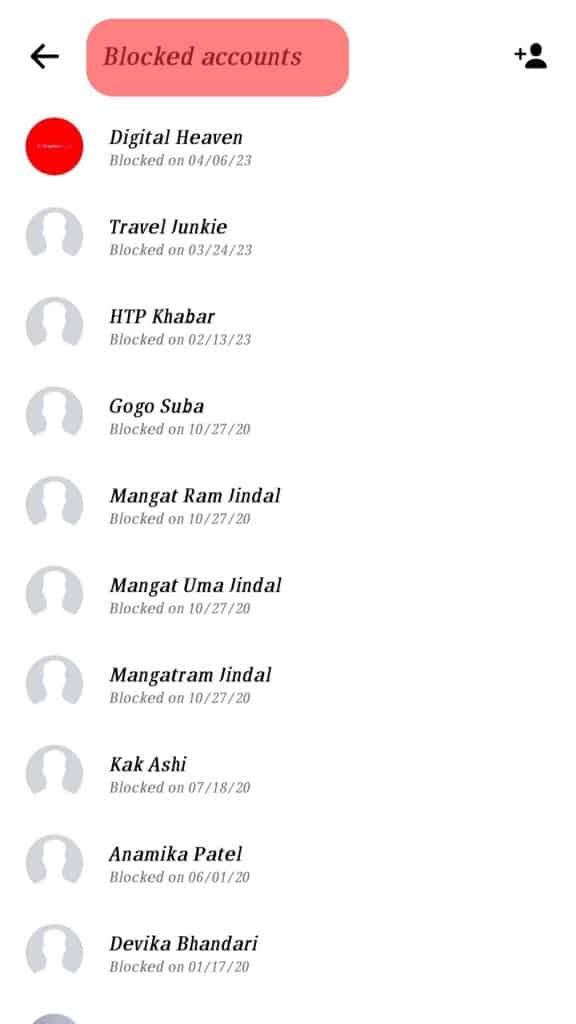 Reason #3: The Person Has Blocked You
The individual may have blocked you if you can't see someone's profile on Messenger. The person may also have tinkered with their privacy settings and promptly forgotten about it. Therefore, no matter how intensely you search, you will never find that person's profile on the messaging app.
You can test this theory by using a mutual friend. If a mutual friend can look up the person's profile without issue, it confirms you have been blocked.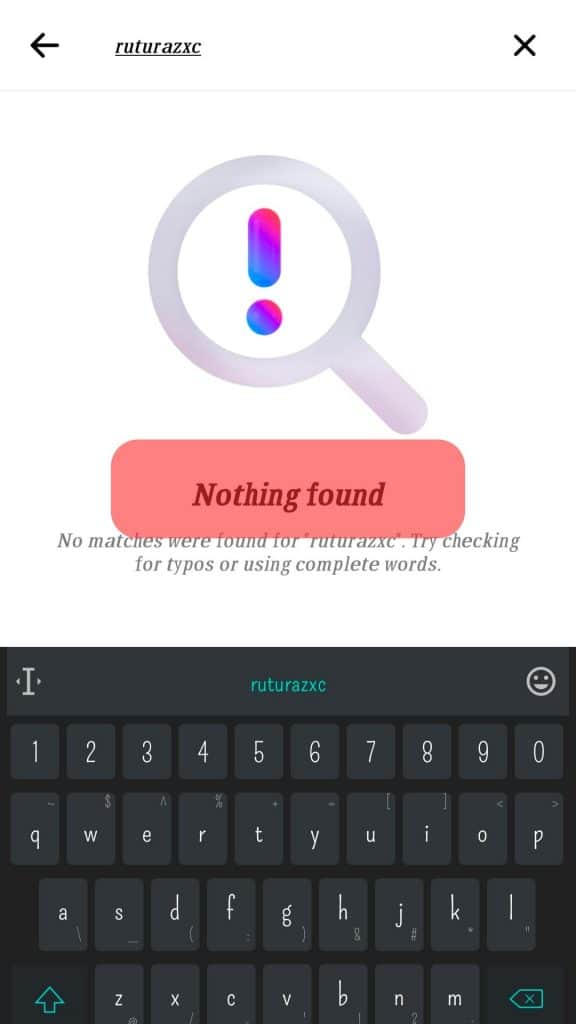 It is also possible the person may have deactivated their Facebook account but still uses Messenger. If this is the case, you will never find that person's profile on the largest social media platform.
There's nothing you can really do unless you can get in touch with that person using other means. Ask them to unblock you or check their privacy settings to find out what is wrong.
Another way is by contacting a mutual friend to see if they can access the account of the individual you're trying to contact or reach. If the mutual friend can reach that person, they can ask your friend to unblock you.
Conclusion
Messenger is a popular messaging mobile application accessible via Facebook and Instagram. Messenger lets you see the profiles of other users you're connected with. 
However, if you no longer see someone's profile on Messenger, you may have blocked them, or the person has blocked you, or your search is not specific enough.