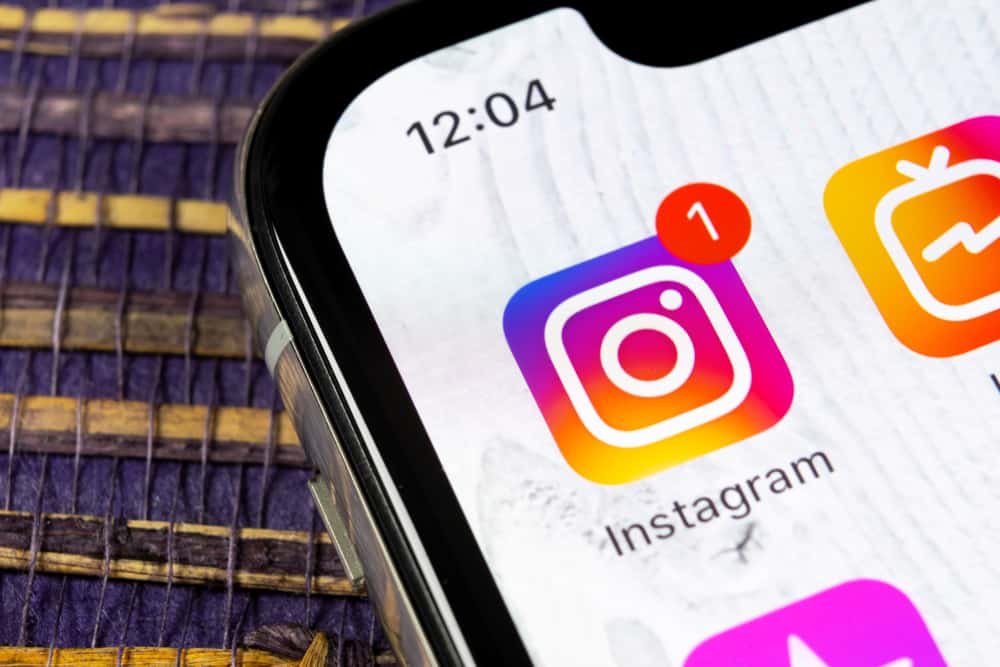 Are you getting notifications on Instagram for various activities on the platform, such as when someone likes your post?
Instagram is an excellent platform where people can share posts, promote their brands, grow their followers, connect with people, and view people's public posts.
While on the platform, there are various activities that you can do, and to keep you updated, Instagram will send you notifications.
Push notification is an Instagram feature where you will see message pop-ups from Instagram to keep you updated about what's happening on Instagram. The push notifications get triggered by various things, including someone following you, someone you follow going live, getting mentioned in a post, etc.
This guide covers all details about push notifications on Instagram. We will discuss what they are, when you can get them, and how to manage them, including turning them on or off, depending on your preference.
What are Instagram Push Notifications?
Instagram is a social platform that aims at giving you more reasons to remain glued to the platform. One way of achieving that is by ensuring you are ever updated on what's happening on your Instagram account.
For that, Instagram uses notifications in the form of message pop-ups, called push notifications.
Instagram uses these push notifications to increase your user experience, and when you know what's happening, you are more likely to stay active and engaged on the platform.
So, when does Instagram use push notifications? There are five triggers for Instagram sending you notifications:
Getting mentioned in a post or comment.
Receiving a new message.
Someone starts following you.
When someone goes live on Instagram.
When someone comments or likes your Instagram posts.
How To Manage Instagram Push Notifications
Instagram automatically sends you notifications due to the triggers mentioned above.
However, you always have the option of managing when and what should trigger the push notifications.
Moreover, you can decide when to turn the notifications on or off.
Let's see the various ways of managing your push notifications.
Method #1: Turning On/Off Push Notifications
Tired of getting Instagram notifications? Here's how to turn them off:
Open the Instagram app on your Android or iOS phone.
Click on your Instagram profile.
Click on the "Menu" button at the top.
Choose "Settings".
Tap the option for "Notifications".
Adjust the settings depending on how you prefer to manage your notifications.
Method #2: Muting Push Notifications
Instagram allows you to choose a time frame you don't want to receive notifications. Ideally, you are muting your push notifications for a given time.
Here's how to mute push notifications:
Open the Instagram app on your Android or iOS phone.
Click on your Instagram profile.
Tap on the "Menu" button.
Click the option for "Your Activity".
Click on "Time Spent", which is the first option.
Click the "Notification Settings" option.
Tap the "Pause All" option and select how long you want to mute notifications.
Once you've set the desired time, Instagram won't send you any notifications until the time elapses.
Method #3: Choosing Which Accounts to Receive Notifications From
What if you want only to receive notifications from specific accounts only?
This happens when some accounts are crucial, and you don't want to miss notifications relating to them.
Here's the kicker, Instagram allows you to specify the accounts you want to receive notifications about using the steps below.
Open your Instagram account on your mobile app.
Click on your profile picture.
Tap the option for "Following".
Scroll down and locate the account which you want to receive its notifications.
Click the three dots on its right.
Select the option for "Manage notifications".
Enable the features that should trigger notifications for your target account.
If you want to specify more accounts, repeat the same process, enabling which actions should trigger a notification for the various Instagram accounts.
Conclusion
Push notifications, if well managed, can be a great tool for growing your Instagram account and staying updated on various activities on Instagram.
However, if not managed, they can easily annoy you.
This guide has described what push notifications are, why you receive them, and various ways of managing them.
Frequently Asked Questions
Why am I getting push notifications?
Instagram sends notifications for various activities, including when someone follows you, messages you, likes your comments or posts, and mentions you in a post or comment.
How do I mute Instagram notifications?
You can mute Instagram notifications for a given time. For this, open your Instagram account and go to the settings page. Tap the "Your Activity" option. Under the "Time Spent" option, click "Notification Settings". To mute the notifications, click the "Pause All" option and choose how long you want to mute the notifications.