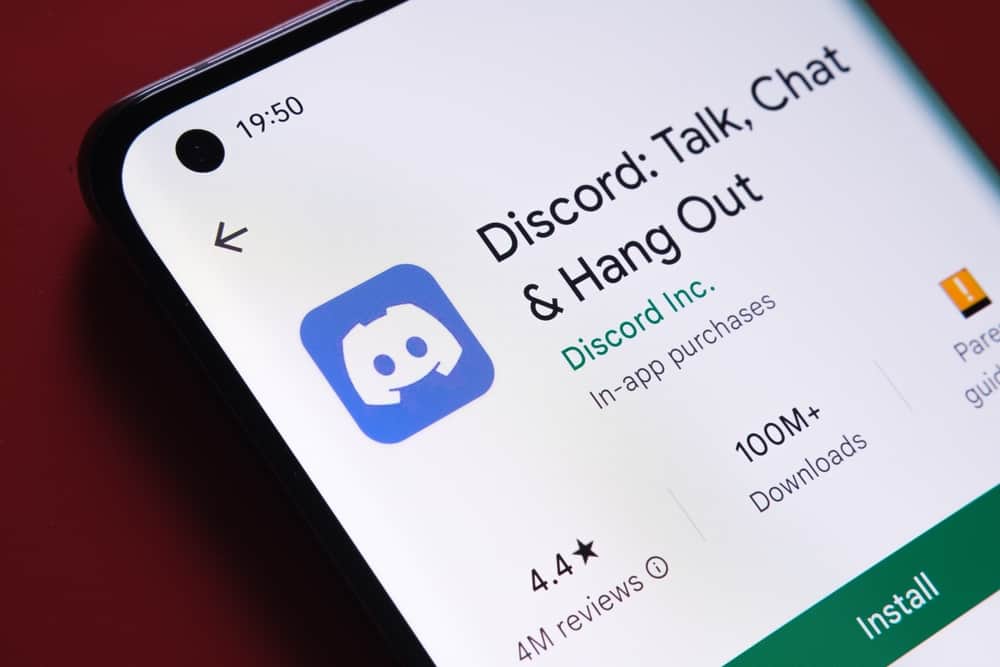 Discord is an excellent platform for gamers and other online communities, but it lacks a straightforward way to see when someone joined.
This can be frustrating if you're trying to track down when someone joined so you can give them a special role or are just curious about how long someone has been a part of the community.
Luckily, a simple workaround will let you see join dates in Discord. But how do you go about it?
Generally, to see the Discord join date of a user, navigate to the Discord app on your PC, go to settings, and click on "Advanced." Turn on the "Developer Mode" and exit settings. Find the person's profile you are interested in, right-click it, and hit "Copy ID." After that, open a new tab and navigate to the Discord Lookup website. Paste the user's ID in the box provided and click on "Lookup" to finalize the process. 
In this blog post, we'll show you a detailed guide on seeing the Discord join date of a user. So, stay tuned as we kick things off!
Why Is It Important To See Someone's Join Date On Discord? 
Checking the join date of a user on Discord can be helpful for several reasons. For example, if you're trying to get to know someone better, their join date can give you some insight into their interests and level of activity.
Additionally, seeing someone's join date can help you gauge how active they are in your community and whether or not they're worth reaching out to.
Ultimately, whether or not you choose to see someone's join date is up to you. However, it's worth considering if you're looking for information about another user on Discord.
How To See the Discord Join Date of a User?
If you want to find out when someone joined your Discord server, you'll need to use a third-party tool like Discord Lookup to check it up. Here are the steps to go about that!
Open Discord on your PC.
Click the settings icon at the bottom left.
Select "Advanced" under "App Settings."
Turn on the "Developer Mode" option and exit the settings menu.
Find the person you are curious about.
Right-click on their name.
Hit "Copy ID." 
Navigate to Discord Lookup on your favorite browser.
Paste the user's ID in the box provided and click "Lookup."
Complete the captcha and check the information provided.
As soon as you've done that, the site will display all of the user's Discord information, including username, badges, when they created their account, and whether they are a bot.
Discord is a voice and text chat application. It is specifically designed for gamers. Discord allows users to connect with other gamers, share game-related information, and chat with friends in real time. 
Conclusion
Discord join dates are a great way to track when your friends joined the platform. If you're curious about when someone joined Discord, you need to use a third-party tool like Discord Lookup.
To do that, you need to enable the developer mode on Discord to copy someone's ID. After doing so, just paste the ID to Discord Lookup and find out the information.
FAQs
What age must a user be to register for a Discord account?
Users must be at least 13 years or older to sign up for a Discord account and access the Discord app or website.
Should I expect a name change to affect my Discord ID?
Each user has a distinct ID that never changes. Therefore, someone could easily copy your ID and search for it if they wanted to remember you.
How long is the Discord username?
The length of a username must be between 2 and 32 characters. Nicknames must have a length of 1 to 32 characters.
What is a Discord user ID good for?
Discord IDs are primarily used by the Discord software to distinguish between users, messages, and servers. Likewise, if you're creating a Discord integration or bot, you might utilize Discord IDs to determine which people can use it and which servers it can operate on.