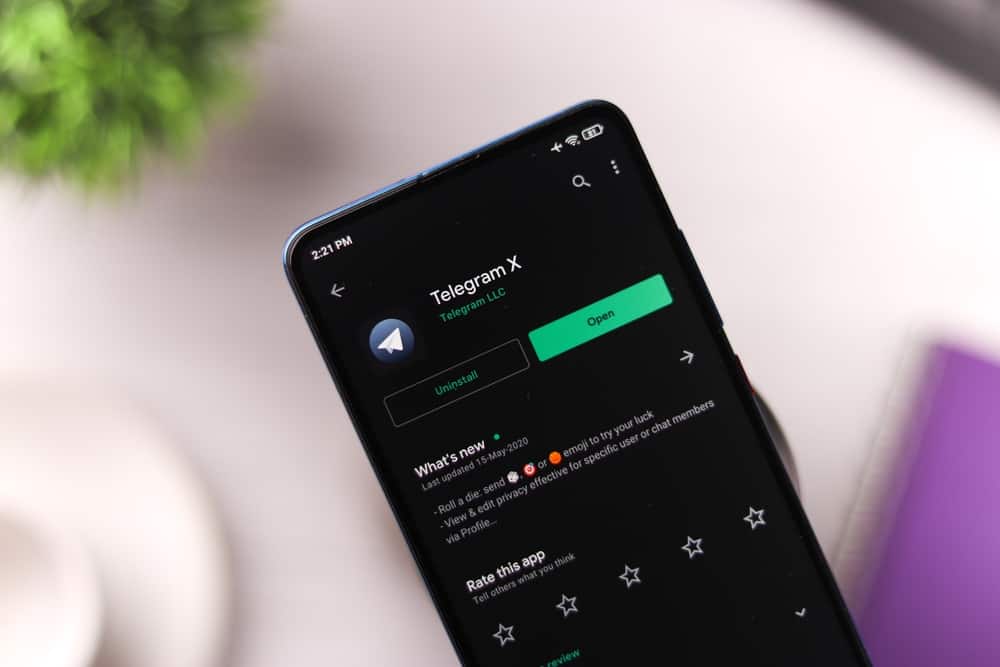 Telegram updates are meant to enhance your experience when using the application.
You get fixes for bugs, new features, and many problems affecting the Telegram application through updates.
However, if you get a situation where Telegram won't update, getting a solution for the fix troubles many people.
Whatever your case is, we will understand why Telegram won't update.
It's unfortunate when Telegram won't update or gets stuck while updating. This error can occur due to various reasons. It could be you don't have an active internet connection, or your Telegram application can't connect to its servers. Still, if there is a bug with the current Telegram version, it could affect Telegram updates. Moreover, if Telegram is down due to a server failure or a maintenance case, the Telegram application will be affected and could cause it not to update.
We will understand how Telegram updates are done. Still, we will discuss why Telegram won't update and the steps you should take to resolve each cause. Hopefully, your Telegram will conveniently update by the end of this post.
How Do You Update Telegram?
Every application has developers checking for existing bugs; if any are found, an updated app version is released.
Users are then required to update their applications to get the latest version. Hence, it's always recommended to update any application you use.
Some applications have an automatic update mechanism, while others require the end user to update them. In the case of Telegram, you must update the installed application, depending on the device you are using.
Let's quickly check the steps for updating Telegram on mobile.
For Android
Follow these steps:
Open the Play Store app.
Tap on the search bar.
Search for "Telegram."
Once it comes up, tap the "Update" button next to it.
For iOS
Follow these steps:
Open App Store.
Tap on your profile picture.
Locate Telegram and tap on it.
If an update is available, install it, and Telegram will be updated.
Suppose you've followed the steps above and get an error hindering Telegram from updating; read on, as we will discuss the problem in detail in the next section.
Why Won't My Telegram Update?
It's frustrating when you try to update your Telegram application only to fail or get stuck on updating.
When Telegram doesn't update, it can hinder you from using it, and your time and effort will be wasted trying to understand what causes this.
To avoid all that, we've done the work for you and understood the various causes why Telegram wouldn't update.
Reason #1: Internet Connectivity Error
You must have a stable internet connection when you want to update Telegram.
The update requires Telegram to connect with its servers to pull the latest version. Thus, if your internet connection is unstable or your data subscription has been depleted, Telegram won't update.
The solution is to fix your internet connectivity. If you are using mobile data, ensure your data subscription is active.
As for Wi-Fi, checking that it is working and performing a speed test is the easiest way to verify. Once that is checked, you can retry updating Telegram, and you won't get an error.
Reason #2: Telegram Is Down
Maintaining 100% uptime is never guaranteed for any application. Telegram must connect with its servers to work on your end.
So, the end user will inevitably be affected if Telegram servers are down for various reasons, such as a faulty server or a maintenance case.
When Telegram is down, tasks such as performing an update won't go through, and you may get stuck in the updating window without any progress.
If you suspect this is the case, verify using a Telegram Downdetector; that way, you will see the Telegram server status and whether it's down.
Suppose the detector shows that Telegram is down. You can't do anything to resolve the case except for you to wait and let Telegram resolve the role on their end before you try to update the application again.
Reason #3: There Is a Bug
Bugs are ever problematic. The first reason why you were probably trying to update Telegram is that you are suffering from a bug. The bug could hinder you from updating the Telegram application.
Still, if there is a glitch with the Telegram application, it can be another reason why Telegram won't update.
So, keep attempting the update to eliminate the bug. Moreover, try restarting the Telegram application, then attempt to update it. If that fails, uninstall Telegram and install a new one.
The installed version will be automatically updated.
Conclusion
Telegram's failure to update could be due to issues with your internet, a bug, or a faulty server.
We've discussed the causes in detail and mentioned the solution for each reason.