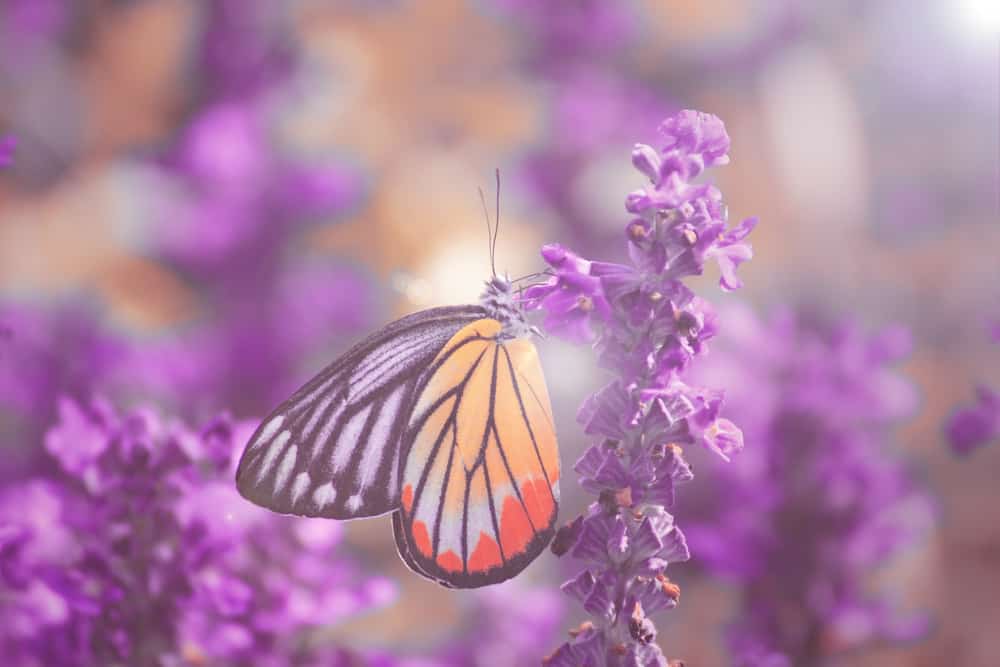 We all love a good filter. In Snapchat, filters allow you to spice up your snaps. They can turn your everyday snaps less bland, rendering them more interesting. They add layers of effects and processing to your images, making them rich and entertaining to view. The butterfly filter offers one way of getting the perfect snap out there for your friends to see.
Getting the butterfly filter on Snapchat isn't hard. You have two ways of getting the butterfly filter on Snapchat. You could search up filters directly from the app, or scan a Snapcode that will load the filter for you right away.
If you've always wanted to look pretty and fab, this filter might help you do that. Read on to know how to access this filter on Snapchat and make a streak with your friends and family.
Getting the Butterfly Filter
The butterfly filter is one of the most sought-after filters on Snapchat, and for a good reason! It adds an exciting flair to your snaps. Overlaying colorful butterflies on your face adds a nice creative touch to your snaps.
Getting the butterfly filter is a relatively straightforward process. There are two methods you can use to access the butterfly filter. You could look up filters from within the app. Otherwise, you can point your Snapchat camera at a Snapcode and take a picture or scan it via the Scan option. Our guide will walk you through all the methods so you'll have the most flexibility.
Method #1: Use the "Explore" Feature
The "Explore" feature in Snapchat is perhaps the easiest method for discovering a filter.
To do this, simply follow the following steps:
Open the Snapchat camera.
Find the smiley icon, and tap on it. This will show all of your filters.
At the bottom corner, you can find the "Explore" button. Tap on it.
Search for "butterfly filter" on the search bar at the top.
Tap the butterfly filter you want, and you're done!
Method #2: Use a Snapcode
Another way to get the filter is by using its Snapcode. You simply need to point your Snapchat camera at the code and snap. The app will ask whether you'd like to unlock and use the filter. Once you confirm this prompt, the filter will automatically load, and you can start snapping with your new filter right away!
There are a few simple steps to carry out to get the filter:
Head over to Pinterest or any other source of Snapcodes.
Navigate to the butterfly filter you like.
Open Snapchat and take a picture of the Snapcode you chose.
Tap on "Unlock filter" to load the filter, and you're done!
There's more than one type of butterfly filter available on Snapchat. The internet is full of creative takes on the butterfly filter, so exploring image-sharing apps like Pinterest and Imgur would be great places to find yourself the perfect filter. Other web resources such as Lenslist are also great places to find filters. You are always free to choose what works best for you.
Final Words
The butterfly filter has quickly become a mainstay of Snapchat filters. Using the filter can be extremely fun and rewarding. Scanning a Snapcode or looking up filters from within the app are the easiest ways to go about it. Whichever method you choose, the butterfly filter is sure to amuse you.
FAQs
What is the butterfly filter on Snapchat?
The butterfly filter is a common theme of Snapchat filters. They feature butterflies of different styles and colors. Some butterfly filters place the butterflies above your head, others on your cheek, and so forth.
How long will my butterfly filter last?
Filters can be unlocked for as little as one hour to several months. Snapchat will let you know how long it will last when you unlock your filter.