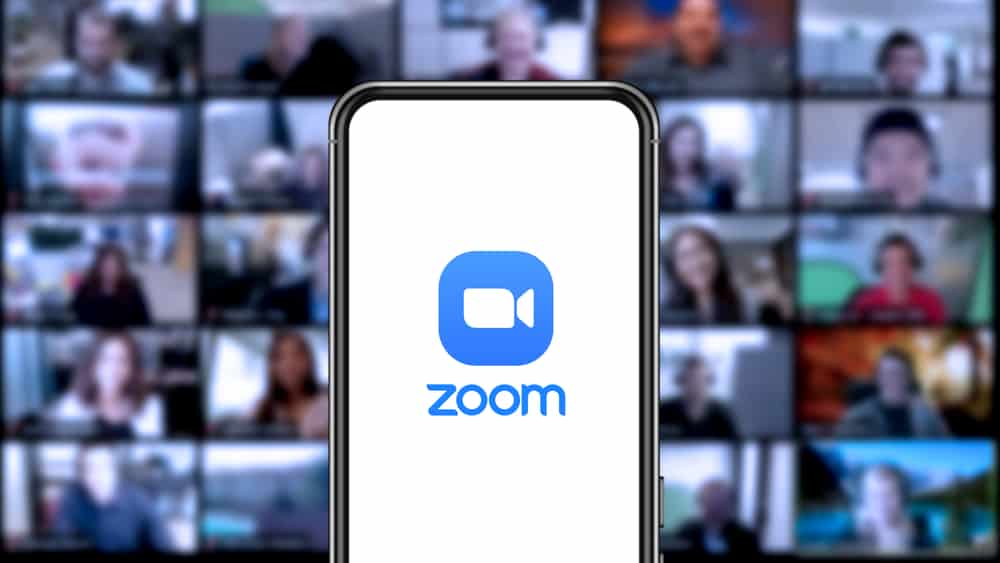 Zoom is great for online meetings and conferences. In a Zoom meeting, people can see what's happening in your webcam, especially when you are in a video session. People can see you actively engage in the meeting.
Sometimes, Zoom meetings become hectic, and staying on the screen throughout can get frustrating. Luckily, you don't have to. Instead, you can freeze your Zoom camera and trick other members that you are still active.
Zoom allows adding virtual backgrounds, which can be a video or a picture. For Zoom desktop, record a video of yourself or capture a clear picture. Once you do so, open Zoom, and under the background filters, upload your photo or video and set either as the background. That way, your camera will appear to have frozen. Using a mobile phone, use a split screen after uploading a custom picture as your background, and your camera will appear frozen.
Today's article introduces Zoom and why users seek ways to freeze their cameras. Afterward, we will see the steps to freeze the camera on Zoom on the desktop and the mobile phone. Let's get started!
What Is Zoom, and Why Freeze Your Camera?
The Covid period changed how people interact, from conferences to classes. Everything is now happening online via video conferencing apps. Zoom is an example of a video conferencing app that allows someone to host a meeting and share the meeting link with other members for them to join.
Zoom has simplified how people connect. The drawback, however, is that it's possible to have multiple Zoom sessions in a week and staying active throughout can be tiring. Besides, if you get some random errands you must do while in the middle of a Zoom session, people can notice that you've disappeared or are inactive.
To avoid such a scenario, you can freeze your screen so that someone will think you are still active despite your screen appearing frozen. That way, you get room to do other things while the Zoom session is still active.
How To Freeze Your Camera on Zoom
You can freeze your Zoom camera on your computer or the mobile app. The steps to follow are slightly different but achieve the same end goal.
How To Freeze Your Camera on Zoom Desktop App
The trick to freezing your camera on Zoom involves applying a virtual background that can be a picture or a video. Therefore, the first thing to do is to capture a clear picture of yourself or a short video. Once you have the video or image captured, save it in a location of your choice, then proceed with the steps below.
Open your Zoom desktop app.
Sign into your Zoom account.
Click on the "Settings" button on the home page.
On the Settings page, locate "Background & Filters" and click on it.
Under the "Virtual backgrounds," click the plus icon on the right.
Select the video or picture you captured earlier from the saved location on your desktop.
Once selected, click "Open."
You will notice the image or video will appear under the "Virtual backgrounds."
Click on the video or picture to set it as your virtual background.
That's it. Your camera will now appear frozen, and you can do other things besides the Zoom session. Anyone who views you on Zoom will see the image and think your camera is frozen or see the video and get the illusion that you are still active.
How To Freeze Your Camera on Zoom Mobile App
You are good to go if your mobile phone supports the split screen feature. If not, find an app that allows you to split your camera screen. Once you do, proceed with the steps below.
Capture a picture that you will use as your virtual background.
Open your Zoom app and log into your account.
Tap the New Meeting option to initiate a meeting.
Tap the three-dot icon (…) in the settings section.
Open your camera, split the screen, or open the split screen app.
Bingo! Your Zoom camera will appear frozen in the middle of the meeting. That way, someone can't tell that you've faked the frozen camera as a way to avoid the meeting.
Conclusion
Zoom meetings are great, but it's not every time that we are in the mood to join a Zoom session. When you don't want to appear or remain active in the Zoom meeting, you can choose to freeze your camera. We've seen the steps to freeze your camera on Zoom when using the Zoom desktop and mobile Zoom apps. Hopefully, you can now conveniently freeze your camera on Zoom.