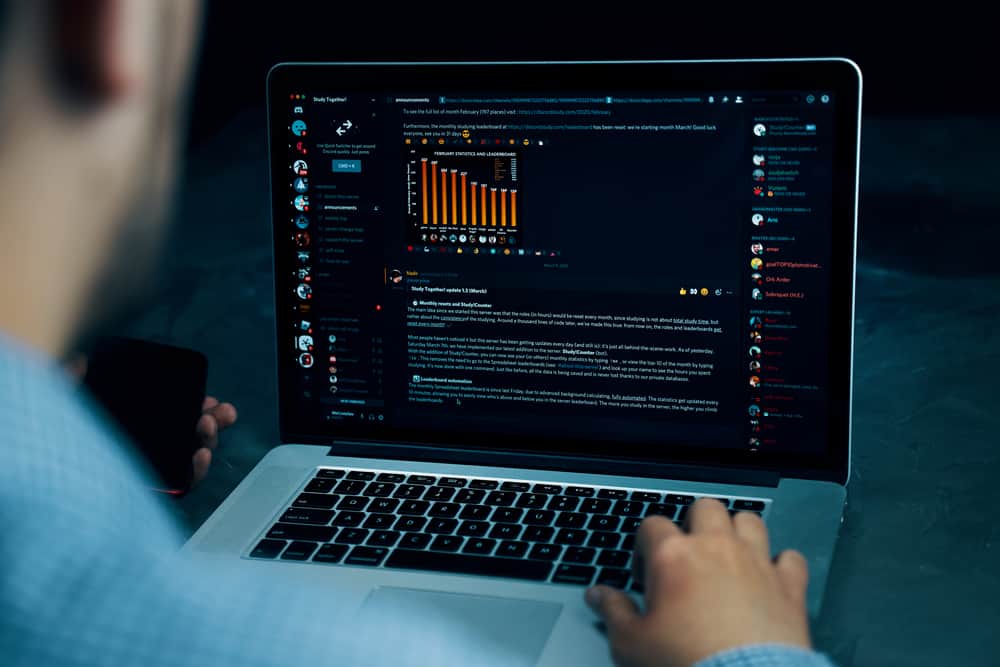 Rekordbox is a DJ software for creating playlists, organizing a music library, and playing music. This software has a dedicated DJ controller making it ideal for live performing.
DJ software like Rekordbox works well for Discord users who enjoy playing music on their servers for events or simply for their entertainment.
If you're a fan of DJ software or music in general, streaming Rekordbox on Discord could make a significant difference in your music-playing technique. But how can you stream Rekordbox on Discord?
Add Discord as a source on OBS so you can relay the Rekordbox audio to Discord after setting up. After, open Rekordbox and organize the tracks you want to stream on Discord. Launch OBS and open Settings. Click "Stream," then select "Custom Service." Launch your Discord app and copy your server's URL. Revert to OBS and paste it under "Custom Service." Select Rekordbox as the "Audio Output." Start streaming on OBS Studio.
This article gives an overview of streaming Rekordbox on Discord and a step-by-step guide for achieving that.
Overview of Streaming Rekordbox on Discord
As noted earlier, Rekordbox is a popular DJ software. DJ software is popular with Discord users as they regularly host events, streaming games, or other activities. Music is also popular during activity nights like trivia, where people participate in quick question-and-answer games.
Suppose you're a music fan and regularly use DJ software to stream on Discord. In that case, you will appreciate Rekordbox's advanced features, including the customizable music browser, intelligent track recommendations, unique music effects, memory loops, traceable playlists, and much more.
Next, we'll discuss the exact steps to streaming Rekordbox on Discord.
Step-by-Step Guide to Streaming Rekordbox on Discord
Streaming Rekordbox on Discord involves three apps: the Rekordbox software, OBS Studio, and your Discord desktop app.
OBS Studio is a free, open-source streaming software. It has advanced audio and video capabilities allowing you to integrate with apps like Discord to stream from third-party apps and software like Rekordbox.
Step #1: Install OBS
First, ensure you have Rekordbox installed on your computer. Then, install OBS on your PC by following the steps below.
Launch your browser.
Navigate to the OBS Studio website.
Select the appropriate OS for your PC: Windows, Linux, or Mac.
Click "Download Installer."
After downloading the installer, click on it to open.
Click "Yes" to allow the app to make changes on your device if you're using Windows, then wait for OBS Studio to finish installation on your PC.
Step #2: Add Discord on OBS
The next step is to add Discord on OBS.
Launch your browser and navigate to the Discord Streamkit website.
Click "Install for OBS."
You will be redirected to your Discord app.
Scroll down the page and click "Authorize" to allow the developer of Streamkit Overlay to interface with your Discord client.
Go to the Streamkit webpage and choose the Discord source you want to add. Select "Voice Widget."
Choose the server where you'll stream Rekordbox and the voice channel.
Change text or display settings.
Copy the Voice Widget URL in the text field on the bottom-right side of your screen.
Launch OBS Studio.
At the bottom of the sources window, click the plus icon.
Click the "Browser" tab in the drop-down menu.
Make a new source, add a name, then click "Ok."
Paste the Voice Widget link you copied initially in the OBS URL text box.
Click "Ok" to save changes.
After adding Discord as a source on OBS Studio, open Rekordbox and line up the playlist or tracks you want to stream on Discord.
Step #3: Stream Rekordbox on Discord
Follow the steps below to stream Rekordbox on Discord:
Launch the Discord Desktop app.
Open the server where you want to stream Rekordbox.
Click on the drop-down arrow next to the server's name.
Click "Invite People."
Click the "Copy" button next to the server link.
Next:
Open OBS Studio.
Open the "Controls" window at the bottom-right corner and click "Settings."
Click the "Stream" option at the top-left corner.
Open the "Service" tab in the window on the right-side panel of your screen.
Select "Custom."
Paste your Discord server link in the "Server" section.
Add your Discord server in the "Stream Key" section.
Exit settings by clicking the "X" button at the window's top-right corner.
Click "Ok" to save changes.
Next, click the plus icon under "Sources."
Select "Audio Output Capture."
Select the audio output you're using for Rekordbox.
Start streaming on OBS Studio, and your Rekordbox audio will stream on your selected Discord server.
Summary
Streaming Rekordbox on Discord is a good way to have fun and make your Discord activities more engaging and fun. To stream Rekordbox on Discord, you must install the software on your PC and then the OBS studio software.
OBS Studio is ideal for streaming live events from social media platforms, including Discord, because of its advanced third-party integration systems and audio and video features.