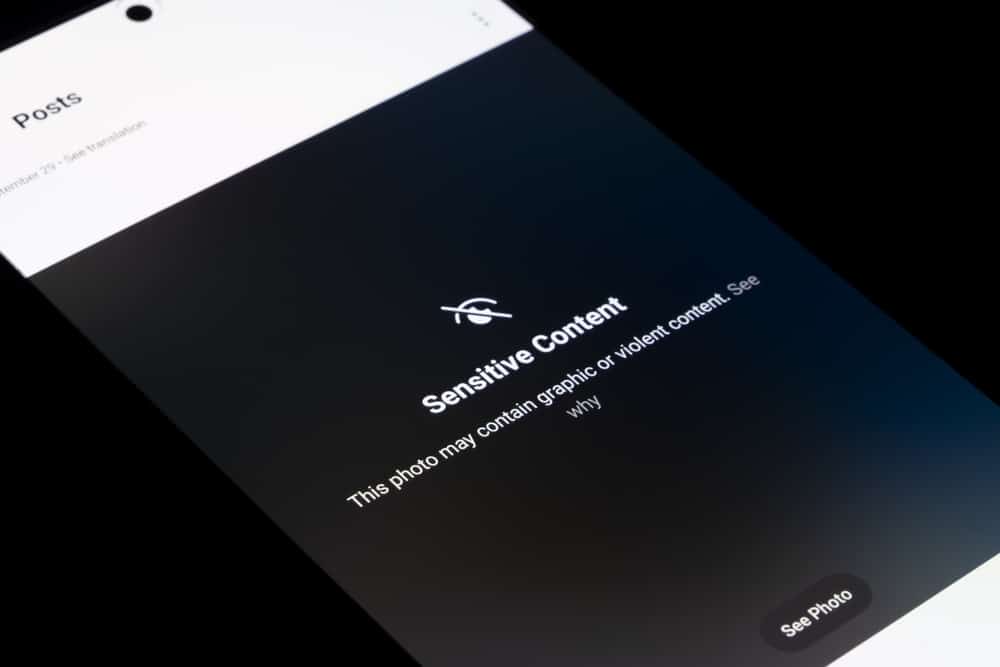 With the many Telegram channels, you can find plenty of content. Sometimes, you may get the "this channel can't be displayed" error blocking you from viewing the particular channel's content.
Moreover, you may find other censored content when on different channels. Telegram does this to protect its users, but you can turn off the sensitive content on Telegram.
You have two ways of turning off sensitive content on Telegram. You can disable the filter from settings or use the Nicegram bot. Using the bot will let you bypass the content filter on Telegram once you mark that you are over 18 years old and want to view any sensitive content. As for using the settings option, open your Telegram settings. Select "Privacy and Security," find the option for "Disable filtering" and turn it on.
We will understand how Telegram filters the content on its platform. Next, we will see how to turn off sensitive content on Telegram when using it on mobile and desktop platforms. Let's begin!
Why Does Telegram Disable Content Filtering?
Telegram offers a great way for people to communicate, share ideas, get updates, and have fun. One excellent way it achieves that is by allowing people to communicate via private messages, groups, and channels.
As one way of accommodating all users on its platform, Telegram, by default, has the disable filtering feature disabled. That way, any sensitive content will be disabled unless you choose to view its content. Moreover, if a channel is found to share sensitive content, such as sexual or harmful content, Telegram will automatically disable its content and can even block the channel.
When Telegram flags a given channel, you will notice you can't access its content. When you face such a hindrance, you must turn off sensitive content on Telegram. Once you do, Telegram won't censor any content for you as your consent to display all content.
You can turn off the sensitive content when using Telegram mobile and desktop. Read on to see the steps you should follow.
How To Turn Off Sensitive Content on Telegram
Telegram has sensitive content filtered by default. However, you can quickly disable this feature. Follow the steps that apply to your device.
Using the Nicegram Bot
Telegram has the Nicegram bot that allows users to bypass sensitive content. For that, follow the below steps.
Open your mobile Telegram application.
Tap the search icon at the top.
Search for the Nicegram bot and click on it when it appears in the search results.
Once you open the bot, tap the "Start" button at the bottom.
Tap on the "Nicegram Login" button.
Enable the "I'm 18 years old" and "Show sensitive content" options on the bot's settings page.
Tap the "Save" button at the bottom.
When you restart your Telegram mobile app, you will notice the sensitive content is now visible. However, if you still don't bypass the sensitive content using this bot, you can use the alternative method below.
Using Your Telegram Settings
Telegram allows its users to disable sensitive content. However, this method only works using Telegram on the browser or the desktop. So, follow the below steps.
Open your Telegram browser version or the desktop client.
Login to your account.
Click the three lines at the top left corner.
Scroll down and click on "Settings."
Click on the "Privacy and Security" option.
Find the "Sensitive Content" section and enable the "Disable filtering" option.
Once you follow these steps, you can open Telegram on your phone and view the previously sensitive content without any hindrance.
Conclusion
Telegram, by default, hides sensitive content by disabling the filtering feature. You can turn off the sensitive content on Telegram by using a Telegram bot or by accessing Telegram on your browser or desktop and enabling the "disable filtering" option using the steps presented in this post.