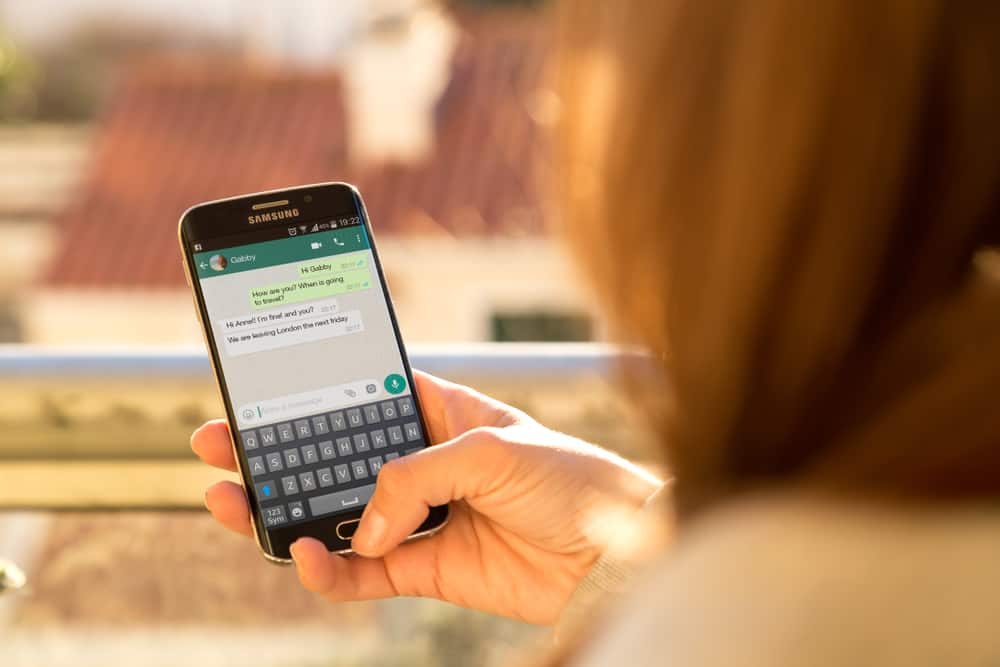 Anyone can register for WhatsApp using a valid phone number. When registering, WhatsApp asks you to add "About" information that will be visible when someone is viewing your WhatsApp profile.
When you check the profiles of people in your WhatsApp contacts or a WhatsApp group, you will notice everyone has something they have added to their WhatsApp About section.
If you find someone has added "available" in their WhatsApp, it means they are accessible and active on WhatsApp. It's an indirect way of telling you that you can chat with them, and they will respond since they are not busy or held up elsewhere. However, some people add the "available" message in their WhatsApp about section for fun and don't mean it. Besides, "available" is among the template about messages you can select and use on WhatsApp.
We will discuss what WhatsApp About is, how to add a WhatsApp About, and what "available" means when you find it on WhatsApp. Let's get started!
What Is a WhatsApp About?
When you create your WhatsApp account, there are details you must add. Aside from the optional profile picture, you must add your WhatsApp name and "about." The WhatsApp name is what people will see if they don't have your phone number. In comparison, WhatsApp About will appear in your profile's "About" section.
For instance, if you are in a WhatsApp group and view the list of members, you will see each member has a name on their right and a message which is their WhatsApp About.
The WhatsApp About acts as your bio. Similar to how you can add your information on your Instagram bio, the About section on WhatsApp acts as the same case. You can add details like social network handles, custom messages, brand identity, or business descriptions.
People who use the WhatsApp Business version prefer adding descriptions about their business in their WhatsApp "About" section.
Here's a quick guide on editing your WhatsApp About.
Open your WhatsApp on your phone.
Click the ellipsis icon at the top.
Select the option for "Settings."
Tap on your profile to open it.
Tap the pencil icon next to the "About" section.
Select any of the listed "About" options, such as "Available," or click the pencil icon next to the currently set "About" and enter a custom "About" message.
That's how to quickly edit your WhatsApp About message to align with your interest and what you want to represent as your WhatsApp bio.
What Does "Available" Mean on WhatsApp?
We've seen how to change your WhatsApp About and set it to "available." When you see someone's about set to "available," it's their indirect way of telling you they are available for communication. Thus, when you chat with them, they will likely respond soon.
Most people set the "available" status during weekends and holidays to let their friends know they can reach out and have a conversation. If you don't vibe with the "available" message, select any other message ideal for your case or create a custom WhatsApp About message.
Conclusion
The "available" message, when used in WhatsApp About, is an indirect way of someone telling their friends that they are available for a chat. We've discussed what "available" means on WhatsApp and the steps to follow when setting your WhatsApp "About" to "Available." Have fun!
Frequently Asked Questions
How can I see a custom WhatsApp "About?"
Your WhatsApp About is not blank. So, you can edit the currently set "About" message when you want to set a custom message. For that, open WhatsApp and access the "Settings" page. Tap on your profile at the top to open the profile page. Tap the pencil icon next to the currently set about and type your custom message. Once you save the changes, your new "About" will be visible to anyone viewing your WhatsApp profile.
What does "Available" mean on WhatsApp?
Available is set as one of the WhatsApp about messages. It is available for selection from the About predefined messages, and it mainly means the person is available for a conversation.