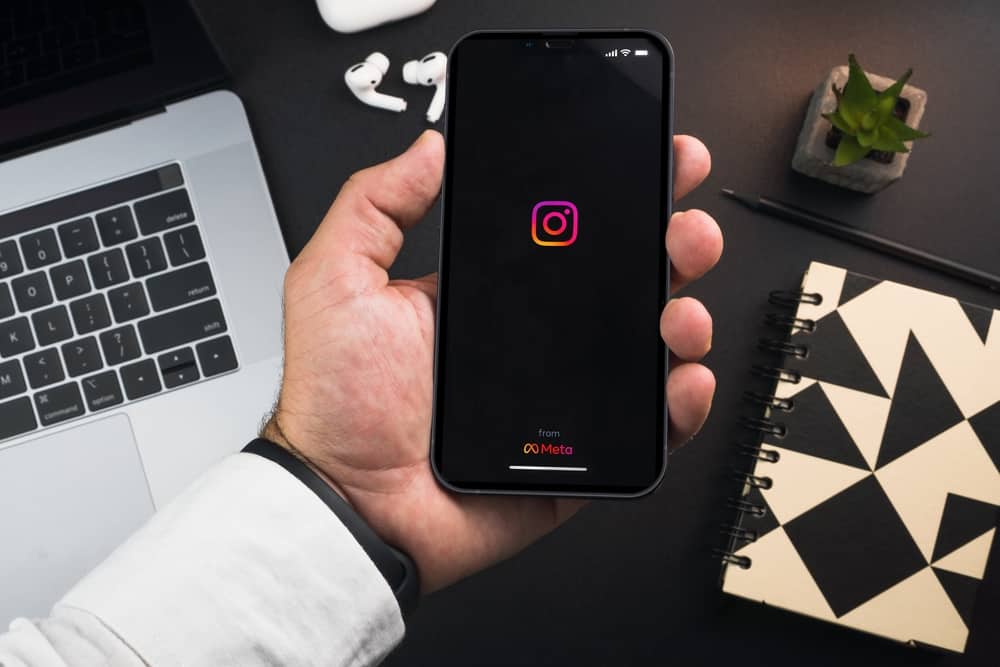 Instagram stories have become widely accepted by users on the platform since its creation in 2017. The feature has evolved over the years to incorporate games in the form of Q n As, polls, and an avenue for creators and individuals to show their products and creations for 24 hours. In addition, to make the platform feature more fun, you can incorporate your favorite songs into stories using music stickers.
If your Instagram music stops working for some reason, there are things you can do to fix this issue. Your first go-to fix is updating your Instagram app, then try signing out and in of the application, or you can reinstall the social app. Other fixes include switching from business to creator account, seeking help from Instagram support, or using a VPN to access the music feature.
This article will detail how you can fix your Instagram music using these methods.
What To Do When You Notice Your Instagram Music Stops Working?
When you can't use music in your story anymore, the first thing is to ensure you still have the music sticker that allows you to incorporate music with a story. This can be checked directly from your Instagram feed in two ways. The first method is to tap on the "your story" icon at the far left of the story icons on your main page. Then, follow these steps after you click on the icon.
Select the photo/video you want to post to your story from the list of media that appears.
When selected, tap on the sticker icon beside the "Aa" text.
Check for the "Music" sticker in the list that shows. If it's not on the list, search for it using the query box.
Tap on it and select the song you want to add.
You can also add music using the "+" icon beside the messaging icon on the main feed. Next, click on "Story" and repeat the above steps. When neither of these methods works, you can try the fixes listed below.
Update Your Instagram Application
Issues causing certain features not to work on Instagram usually stem from using an older app version. So first, try updating your Instagram to the latest version on Playstore for Android phones or the Apple Store for iOS devices. When you update, open the app and try using the music sticker feature again.
Log Out of Your Account and Sign In
If, after updating, you're still facing the same issue, try logging out of your account and signing in. Unfortunately, Instagram users rarely sign out of their accounts which might not allow updates to apply immediately. These are the steps to follow if you do not know where to sign out of your Instagram account.
Go to your profile page.
Click on the three-line menu at the top-right corner.
Tap on "Settings" and scroll to the bottom of the list.
Tap on "Log Out."
This will log you out of the account, and you'll be prompted to re-login by providing your username and password. When you re-login, check if the Instagram music feature is now working for you on your Stories.
Change From Your Professional Account to Personal Account
Several business accounts had reported losing the Instagram music feature when they switched from personal to professional. Hence, you might lack the feature because you are using a professional account. Switch to personal account and try out the music feature again.
Reinstall Instagram
If any of these methods still do not bring back your music feature, you might want to reinstall the social app on your phone. This will clear all cache that might be corrupt and prevent you from accessing Instagram music, and you'll need to provide your login credentials on logging in.
Use VPN To Access Your Instagram Account
Most times, Instagram music won't work because the song you want to use is unavailable in your region. And if you have to use exactly that song, you can choose to use a VPN, selecting a country with that song available. This method works for most people with the "unavailable song" option.
Upload the Song Directly From Your Music Streaming Platform
If Instagram Music shows no results for the music you want, you can upload it directly from your music streaming platform. Find the share button on your preferred song from your music streaming platform and share it with your Instagram story.
Contact Instagram Support
If none of these methods works for you, you can try reaching the Instagram support team to know the matter with your Instagram music. Use the report a problem feature in your profile settings to ensure a response from the support team.
Conclusion
These are known ways that you can use to fix your Instagram music problems. Reaching the support team should be your last option when all else fails. Have fun with your stories!