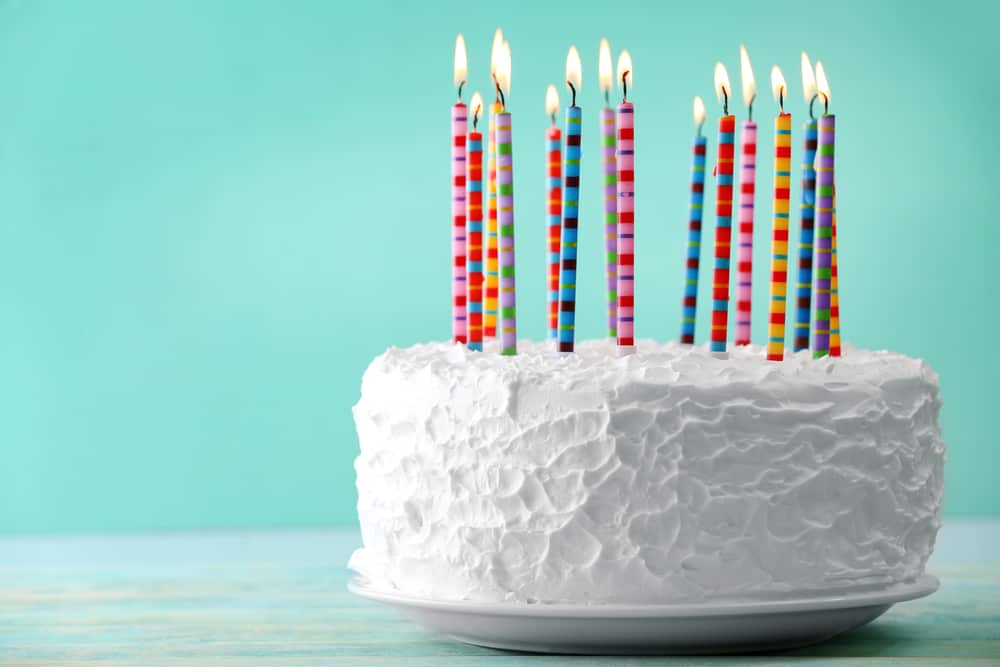 You must have seen a cake slice icon next to your username once a year or next to your friends' or other contacts' usernames every once in a while on Reddit. But have you ever wondered why the cake slice icon appears next to usernames with no apparent order?
The cake slice icon is actually Reddit celebrating Cake Day, which is basically like your Reddit accounts' birthday. Every year on the date you created your account, a birthday cake slice icon will appear next to your Reddit username.
Users on Reddit like to celebrate multiple events and excite each other by showing their support through upvotes, which is a great way to socialize and create more intimate bonds with virtual friends. Let's dig deeper into the topic and explore Cake Day on Reddit.
What Is the Cake Day on Reddit?
Your Reddit Cake Day is the yearly anniversary of the day you signed up on Reddit for the first time. Typically it is represented by a small cake icon next to your username on Reddit for one whole day.
Generally, other Redditors tend to be more generous with their shares and upvotes if they see that it is your Cake Day on Reddit.
Redditors celebrate their Cake Days on Reddit in different ways. Some people post about it to gain support from other Redditors. Other users will notice the cake icon next to your username and will tend to give you more upvotes and shares to show their support and solidarity.
Such traditions are shared among all social networking sites as this is probably the only way people can show support to each other and feel more connected virtually, especially with the world now becoming a global village.
Some people are not very fond of the extra attention they receive on their Cake Days and tend to post less on their Cake Days so that people don't notice the little cake icons. 
In contrast, other people who are more extroverted usually post about their Cake Days on Reddit in an attempt to catch more eyes and, ultimately, increase the number of shares and upvotes.
How To See Your Cake Day on Reddit?
Method #1: Find out about Cake Day On a PC
If you're just learning about Cake Day by reading this article and wondering how you can check your Cake Day on Reddit using a PC, follow these steps:
Navigate to Reddit on your web browser and log in.
Click on your username in the top right corner.
Select "Profile" from the available options.
You will see "Cake day" on the right part of your screen.
Method #2: Find out about Cake Day On a Mobile App
If you use Reddit's mobile app, follow these steps to find out your Cake Day:
Open Reddit on your mobile device and log in.
Click on your profile icon in the top right corner.
Select "My Profile."
The date under your username is your Cake Day.
You can also use Redditcakeday to find your Cake Day on Reddit from your phone or PC. You can also use it to find out Cake Days for other users.
Other Celebrated Days on Reddit
Redditors are lively and like to celebrate days dedicated to special occasions, special people, or even events. Reddit algorithms have detected approximately 112 unique days being celebrated and shared on the website, for example, Running Day and Hug Your Cat Day.
Other celebrated days on Reddit include National Puppy Day, National Bestfriend Day, National Hug Day, Pancake Day, etc.
Gifts on Reddit
There are no direct gifting options on Reddit as of yet but catering to the need of people, RedditGifts was introduced, which is basically like an online secret Santa. Due to its online nature, this secret Santa is the largest in the world.
By taking part in this tradition, you have the chance of possibly receiving gifts from celebrities like Jimmy Fallon, Snoop Dogg, and Bill Gates, who are active members.
You can easily participate in this secret Santa by signing up for it through a simple google search or link sharing by a friend.
Endnote
Reddit loves to celebrate numerous events and creates its own special days. Cake Day is an exceptional day that signifies when you joined Reddit by showing a cake beside your username.
It appears once a year, so if today's your Cake Day, enjoy it to the fullest!
FAQs
Can my Cake Day be the same as my birthday?
Technically, your birthday can be the same as your Cake Day, but only if you make your account on your birthday.
But this way is not convenient for most users, so unless your birthday is right around the corner, your Cake Day will probably not be the same as your birthday.
Why does my account not display a cake sign even on my Cake Day?
The cake sign next to your username does not necessarily appear according to the day your account was made. Instead, the icon starts showing the exact time your account was created and stays there for the next 24 hours.
So don't worry if your cake icon does not show precisely at midnight on your Cake Day. It will show up eventually.
Can I hide my Cake Day from other people?
No, unfortunately, you cannot hide your Cake Day from other people, but if you don't like the extra attention you receive, it is suggested that you avoid posting anything on Reddit that day and hope for the best.