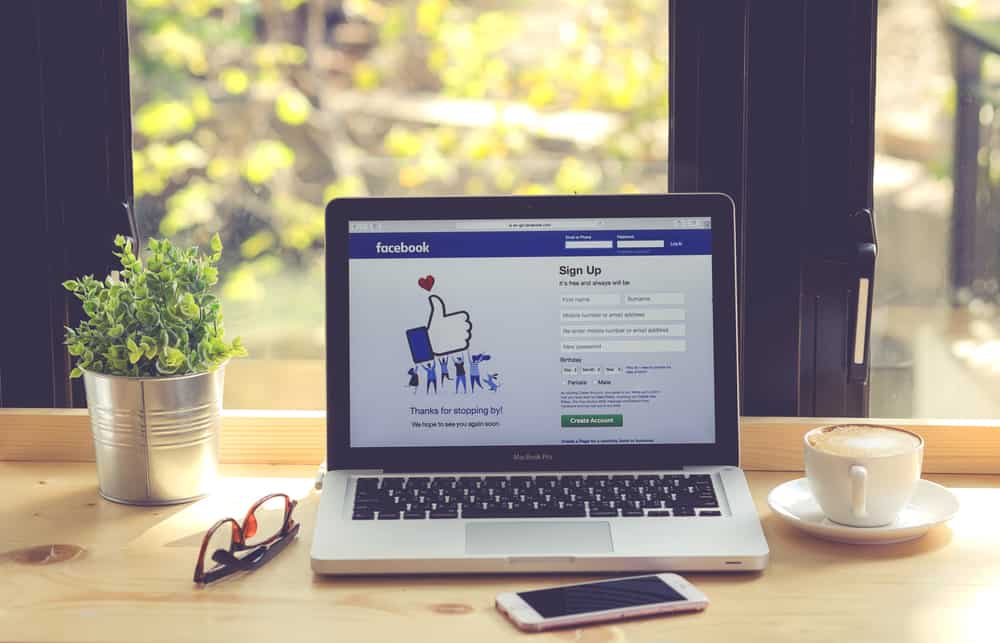 Facebook is no doubt a very popular social media platform. Currently, there are over 2.3 billion people actively using Facebook. The best part is that it has features that help you connect with old friends and make new ones.
But then, some of these features can be tricky because Facebook updates them consistently, and one of them is the person and plus sign on Facebook.
So you may ask, what does the person and plus sign on Facebook mean?
The "person and plus sign" on Facebook means "Add a friend". The add a friend button is used when you want to send a friend request to someone you met on Facebook and would love to be friends with.
But you don't just go around sending everyone a friend request on Facebook; you may also observe that some people do not have this feature on their profile, but not to worry. In this article, we will find out what the person and plus sign mean on Facebook and how you can use it.
The Person And Plus Sign
Facebook has gone through many changes in the past, and the person and plus sign used to indicate the "add friends tag". With this button, you can send friend requests to people you would like to become friends with and people not already on your friends list.
Even though the person and plus sign may hold a different meanings across many social media platforms like Snapchat and Instagram, Facebook has held on to the functionality of that icon despite the number of times it has been redesigned.
How To Use The Person and Plus Sign on Facebook
Using the person and plus sign is pretty simple. Follow these steps to learn how to use the person and plus sign on Facebook:
Launch the Facebook app.
Navigate through the app to find people you would like to connect with.
Tap on their profile picture, which takes you to their profile.
You will find the person and plus sign with the "Add friend" tag on their profile.
Click on the tag if you want to connect with the person immediately. Once this is done and your request is sent, if he/she is also willing to be friends with you, they'll accept the request, and there, you are friends now.
Finding Friends on Facebook
Your friends on Facebook are individuals who have agreed to share something in common with you. It may be someone you played with on the same hockey team or belonged to the same chess club in school.
Also, someone you met at a party, a function, or even a workmate. As long as you share a common interest and vibe, you can make friends with them on Facebook.
It doesn't matter how you met a Facebook friend or where they are in the world; all that matters is that you both agree that you are friends and share almost the same values. This is important because you don't want to send a friend request to a stalker or accept one from them.
These days, it's very easy to make friends on Facebook. You will pull the crowd if you're a lovable person.
Just be yourself. You can share pictures and videos of yourself as often as you can. Make educational, funny, or informative posts, and then maintain a cool profile picture, and you'll have requests trooping in. People would most likely accept friend requests if you pull some influence and have a sensible profile on Facebook.
Conclusion
So there you have it, the person and plus sign on Facebook means "add a friend". Use it to make new friends for a whole new experience on Facebook.
Now you know what it does, go make some friends!
Frequently Asked Questions
What does the two-person icon mean on Facebook?
The two-person icon indicates that a post is intended for friends only, while three-person silhouettes suggest that the post is meant for friends and their friends. This personalizes your posts and restricts how far you want them to go.
What does the blue circle plus check mark mean on Facebook?
An open blue circle plus a check mark means your message has been delivered successfully. Now that the message has been sent, you should be able to leave the messaging app without any problems and probably wait for a reply from the recipient once they see it.
What does the symbol next to names mean on Facebook?
The symbol next to names on Facebook means that the person is part of that Facebook group. This is something Facebook introduced recently on their platform.