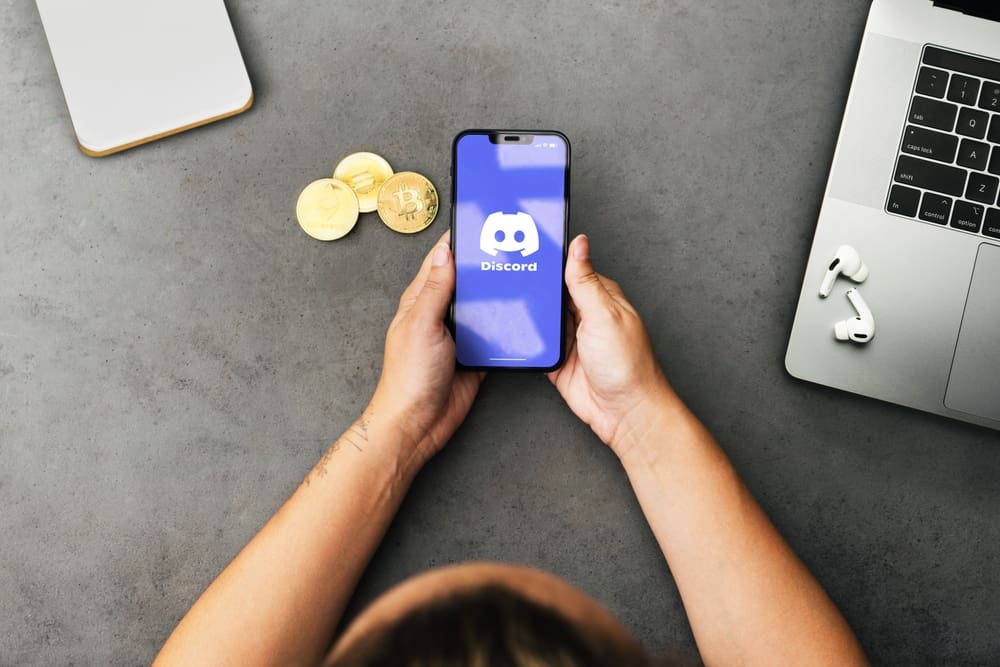 Are you in need of Discord accounts with tokens? Each Discord account is identified by its token, and when someone accesses your token, they can steal your account or Discord bot.
It would be best if you didn't share your token with anyone, as that would be like giving them complete control over your Discord bot or account. However, buying Discord accounts with tokens from different platforms is possible.
The Discord token gives access to a Discord account. Therefore, it should be kept secure. However, it's possible to buy Discord accounts with tokens. Common sites where you can buy these accounts include UseViral, PlayerUp, EpicNPC Marketplace, iGVault, and SidesMedia. The site you choose will depend on its features.
What is a Discord token? This guide details everything about Discord tokens. We will understand a Discord token and present different sites where you can buy Discord accounts with tokens.
What Is a Discord Token?
Most Discord users don't understand what a Discord token means and its worth. Before anything else, it's worth clarifying that you shouldn't share your Discord token with anyone. Your Discord token represents a series of unique letters and numbers created when you sign up for Discord.
The Discord token acts as the authorization code for your account and gets passed from a client account to the server when authorizing that you own a given account. Hence, your Discord token allows you to access your account and execute different activities. Besides, bots utilize your Discord token when executing tasks on your behalf.
If someone gets access to your Discord token, they can gain full access to your account. Therefore, under no circumstance should you provide your Discord token to anyone. The same applies to the token for your Discord bot.
Spammers are ever on the look to steal Discord bots, servers, and accounts, and that's only possible if they gain access to your token.
Here's how to retrieve your Discord token on Chrome.
Open a web browser and visit the Discord website.
Login to your Discord account.
Press the Ctrl + Shift + I keyboard keys when the page loads.
Once the Discord console loads, click on the "Network" tab and hit the F5 key to refresh the page.
Find the Filter search box and type "/api."
Under the "Name" section, click on one option, for example, "payment-sources."
When a new section opens, be sure you are on the "Headers" tab.
Scroll down to the "Request Headers" section, and find the "Authorization" line.
Its value represents your Discord token.
Where To Buy Discord Tokens?
Your best chance of buying Discord tokens is to purchase Discord accounts with tokens. There are different platforms where you can buy such accounts. Below are the five popular platforms.
UseViral
It is a top platform that offers different services, including Discord accounts with tokens. UseViral is easy to set up. Once you register your account, select a package containing the Discord accounts with tokens, and proceed to make your purchase.
EpicNPC Marketplace
It is an online gaming marketplace specializing in selling Discord accounts with tokens for anyone looking to grow their accounts. The platform works like a forum; members can auction their Discord accounts with tokens.
iGVault
For someone looking to buy anything game related, including Discord accounts with tokens, iGVault got your back. The platform has existed since 2006 and works towards offering a transparent space for transactions.
SidesMedia
The platform is reliable and offers bulk Discord accounts with tokens. Its prices are affordable, and the accounts sold are real, meaning you can grow your Discord account using the organic traffic you get from these accounts.
PlayerUp
The platform focuses on offering its members a safe space to buy different accounts, including Discord accounts with tokens.
Using PlayerUp safeguards the buyer and seller until they complete the transaction, such that you can't con each other. Moreover, the available Discord accounts with tokens come with different price ranges.
Conclusion
A Discord token is vital and shouldn't be shared with anyone. However, some people sell their Discord accounts with tokens on different platforms.
We've discussed a Discord token and how you can reveal the token for your Discord account. Still, we've presented five platforms where you can join and purchase Discord accounts with a token for various activities. That's it.