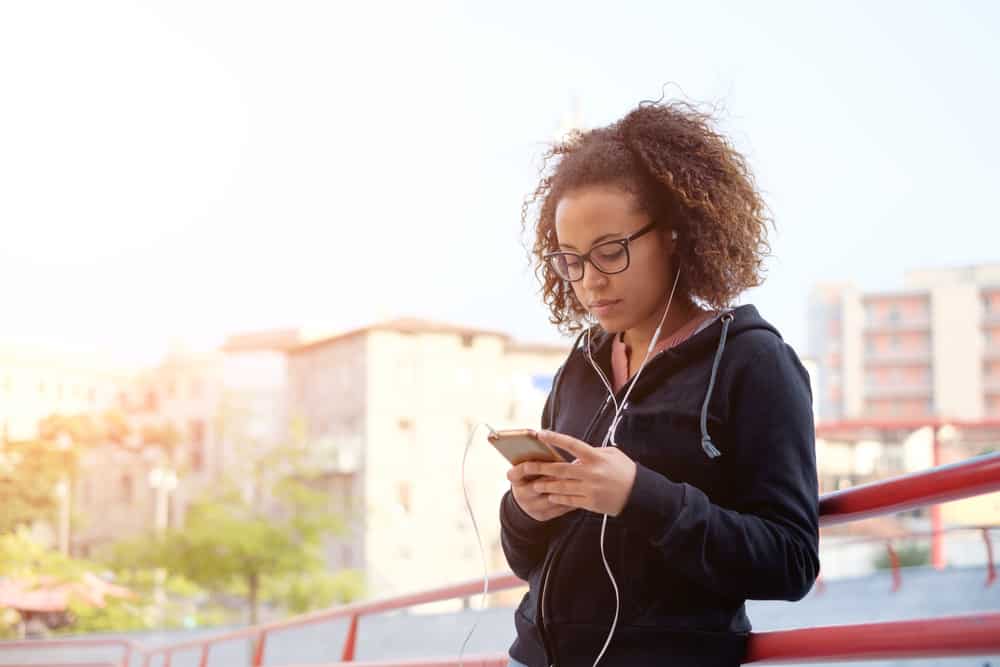 We all understand how annoying it is when you're listening to music on your iPhone, and then it suddenly stops playing when you launch WhatsApp.
Most of the time, you'll be forced to swipe down and press play to continue playing the song.
If you're asking yourself why this happens, there are several reasons.
Music may stop playing when you open WhatsApp because of WhatsApp microphone settings, your phone being able only to play audio from one source at a time, an outdated iOS version, or low processing power on your device.
If you are tired of your music turning off whenever you launch WhatsApp, this post is tailored to you. Below is a detailed guide to why the issue at hand is happening and how you can solve it.
Reason #1: WhatsApp Microphone Settings
For some reason, WhatsApp microphone settings might make your music stop when you open the app.
If you primarily use WhatsApp for messaging only, you can turn off Microphone access for WhatsApp.
Follow the steps below to do this:
Open the Settings app on your iPhone.
Scroll down and tap on "WhatsApp."
Turn off the toggle next to the "Microphone" option.
If microphone access is turned off, you can't make WhatsApp calls or send voice messages.
Reason #2: WhatsApp Sound Notifications Are Turned On
If the WhatsApp notifications are turned on, and you have enabled the notifications to have sound, then every time you open WhatsApp, your music will be paused so that you can hear the notifications' sound.
In this situation, the music should turn on again after the notifications are done. However, you must manually turn the music back on if it doesn't.
Alternatively, you could terminate the sound and vibration feature on your notifications.
To do this, follow the steps below:
Open the Settings app on your iPhone.
Tap on "Notifications."
Scroll down and select "WhatsApp."
Tap on the "WhatsApp Notification Settings" option.
Tap on the "In-App Notifications" banner.
Turn off the toggles next to "Sounds" and "Vibrate."
Reason #3: The Phone Has Low Processing Power
Technology in iOS devices is constantly advancing. Therefore, it's essential for the apps designed for iOS to advance, too.
That said, if you have an earlier version of an iPhone, chances are, its software and processor aren't well equipped to support certain apps we use today.
And if they can support the apps, your phone will keep freezing after every minor inconvenience, such as opening two apps. There are also reports that Apple intentionally reduced the speed of processors in older iPhones.
Keeping the above-mentioned fact in mind, there is a high chance that music cuts out whenever you open WhatsApp because your phone's processing power cannot support two resource-intensive apps simultaneously.
In this case, here are some of the things you can do.
Free Up Storage
When your iPhone's storage runs low, the processor becomes overwhelmed with all the information it carries.
That could be why the phone cannot successfully open WhatsApp and still supports the background apps, which in this case is the music app.
Thankfully, Apple offers users a chance to buy more cloud storage to supplement the phone's limited storage space.
To go with this option, follow the steps below:
Open the Settings app on your iPhone.
Tap on your name at the top.
Tap on the "iCloud" option.
Tap on "Manage Account Storage."
Tap on "Change Storage Plan."
Choose a plan.
Click on "Upgrade to iCloud+" and follow the instructions given to you.
Alternatively, you could delete things you feel are optional to free up valuable space.
To do this, follow the steps below:
Open the Settings app.
Tap on "General."
Tap on "iPhone Storage."
Tap on the app that takes up a lot of space.
Select "Offload App."
Tap on "Offload App" to confirm.
Repeat the process for other apps.
Update Your iPhone
Apple periodically releases software updates to enable your phone to keep up with the necessary demands and improvements made to most apps.
Therefore, ensuring your phone runs on the most recent software update is in your best interest.
To do this, follow the steps below:
Open the Settings app.
Tap on the "General" option.
Tap on the "Software Update" option.
If there is any update, click on "Download and Install."
To be safe, enable the "Automatic Updates" option.
Conclusion
WhatsApp allows users to continue listening to their favorite music while using the app.
However, this is not always possible because sometimes the music will turn off whenever you open WhatsApp.
Lucky for you, the above post has some troubleshooting solutions you should employ to help you with the issue.