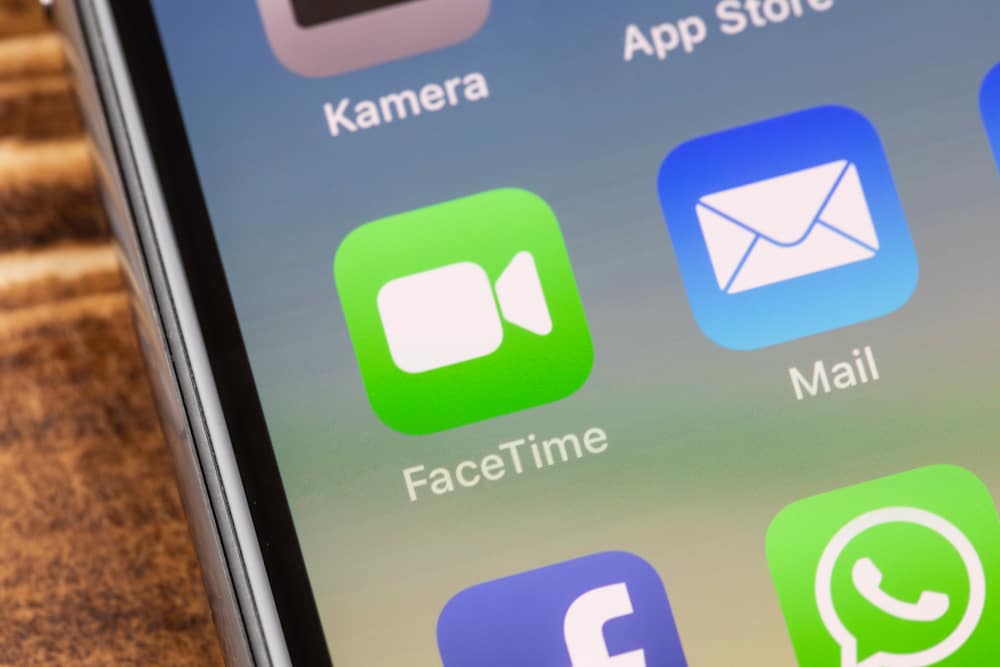 Facetime is a video chat system built into iPhone and Mac operating systems. It lets users see and talk to each other over the internet. This service works well with Wi-Fi or cellular data networks on your device. But what does it mean when you call a user and get a sudden FaceTime canceled notice on your call log?
In general, it can mean many things when your FaceTime says canceled. But one sure thing is that the user you are trying to call didn't end your call request. Other reasons can be a bad or no connection, declined call, a switched-off device, or when the user has blocked you. Hence, this leads to you hanging up the call since the person didn't answer it.
The word "Facetime" is an Apple Inc. evolution, which supports calls with audio and video between devices. It was an initial idea for the iPhone 4, and Steve Jobs debuted it in the summer of 2010. But now, users often get no answers after trying FaceTime others and then wonder why it says canceled.
This article will give you the top answers to what it means when you get FaceTime canceled notice on call logs.
Top Answers to What Canceled FaceTime Mean
The fact is that using FaceTime to make voice or video calls is quite simple and easy. In reality, your iPhone devices come with a pre-installed app called FaceTime. But it would be best if you had a mobile data or Wi-Fi connection when using this app. This helps to ensure that your session does not come up to show as canceled.
Remember, many things can contribute to your FaceTime being tagged as canceled. So before you wonder what is going on with your FaceTime, ensure the problem is not from your end. Once your end is sorted out, you can imagine what is happening with the other user's end. Hence, the meanings below can be the issue from the user you called.
Meaning #1: Such a User Didn't Answer the Call
Suppose you FaceTime a user and did not get a reply, or you hung up before the user could answer. In that case, your call will show up in the call log as a canceled FaceTime. This is because all call gets disconnected whenever you Facetime a user, and it rings for at least 60 secs with no answer. Hence, the reasons for not answering your FaceTime are known to the user.
Such action from the user may be deliberate or not. It may be that the user is busy and has no idea about the call coming in, or you were quick to hang up. It is also possible that the user declined your call; maybe you had issues with that person. Yet the sure thing is that the user did not answer the call, and you can always call back.
Meaning #2: If the User's Device Was Off at That Moment
Some users sometimes like to power off mobile devices when busy. Some even put the device in airplane mode to avoid disturbance. Both scenarios equally mean that the user turned off the mobile device at that moment. Hence, when you FaceTime such a user from your end at that time, you won't get a response.
When you hang up the call since you didn't get an answer, your call log records this act as a canceled FaceTime. Again, this is beyond your control as you can't tell when a user's mobile device is off or in airplane mode. You can only stop assuming and FaceTime the user again to see if the call will now connect.
Meaning #3: Poor or No Wi-Fi or Mobile Data Connection
As said earlier, you must have a strong internet connection before you start a FaceTime call. This link can come from connecting your mobile device to Wi-Fi or using your mobile data. Either way, it must be a strong one that can hold the call for as long as you want. This same rule applies to the user you are trying to FaceTime.
But if there's a poor or no internet link on the user's end and you try FaceTime, you won't be able to connect with the person. Hence, if you check your call logs afterward, it'll be recorded as a canceled FaceTime. This is also not your fault, as beyond your control as well. But you can keep trying the FaceTime call if the user's internet will let you connect with the person.
Meaning #4: The User Has Blocked You
This is usually the last thing to think of when you call a user without an answer. It is generally hard to tell if the user blocked you, so you must be calm and careful not to conclude quickly. But one of the things that can mean the person blocked you is if the Facetime hangs up immediately after a ring or two.
This issue can result from a poor network connection or other issues we explained above. But it can also mean the user has blocked you if it persists for a long time. You can call the user on a standard phone call to confirm. Yet if the call redirects you directly to voice mail, you can be sure the user has blocked you.
Conclusion
The basic meaning of "FaceTime Canceled" in your phone log is that the person you called did not end the call. In other words, that person was disconnected before answering your FaceTime call. Apart from you canceling the call, other reasons can come from the called user's end.