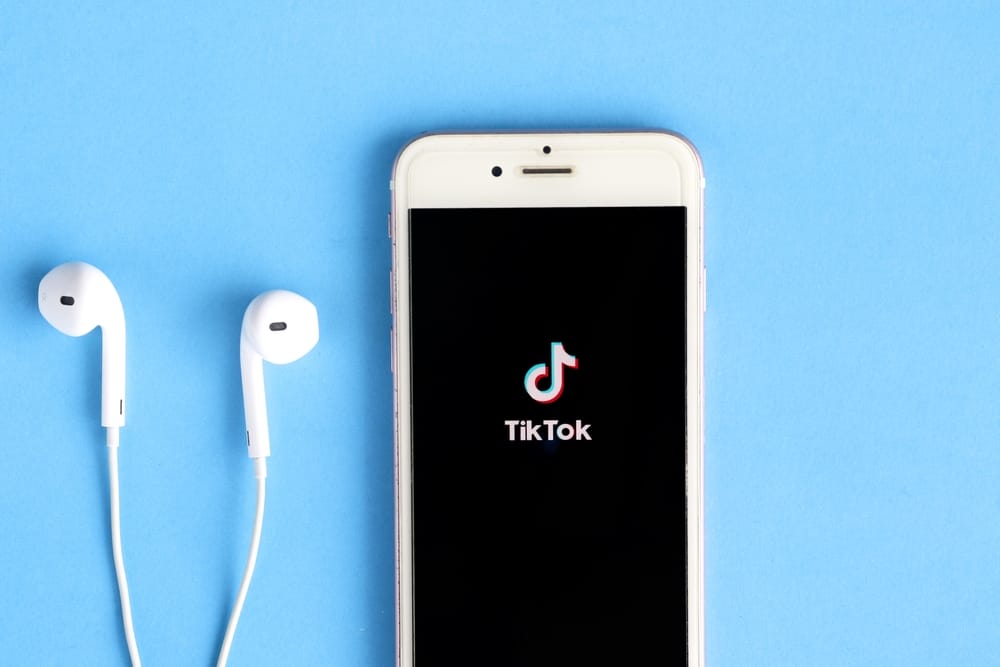 Sometimes, social platforms experience downtimes where all users experience a glitch that hinders them from accessing content. But these downtimes rarely happen as most glitches are device-related, internet-related, area-related, or app-related. You can also experience these glitches from TikTok, keeping you from accessing video content on the app.
Glitches can occur from corrupt data/files in cache data, poor internet, permissions settings, and TikTok restricted areas. However, unless a glitch occurs with TikTok's official server, you can fix these glitches easily in several ways to regain a seamless experience on your TikTok app.
This article will detail the glitches and how you can solve them.
What Causes a Glitch in Your TikTok?
A glitch can occur in many forms on your TikTok app, including the app suddenly shutting down, your video lagging, or the app not opening. You might even be getting poor-quality videos or some hitch with the sound. Essentially, anything that deviates from videos playing normally or accessing other features of the video-based app can be considered a glitch.
As established, most of these glitches that happen with the app are caused by a device or the internet, as the TikTok server rarely experiences downtimes. Additionally, from reports, many people reporting glitches have had the problems solved by clearing junk data/cache from their devices. Asides from these, you might experience glitches in a place where TikTok is banned.
Some countries restrict/ban their citizens from using TikTok, and if you find yourself there, TikTok will not work normally. So unless you use a VPN or move out of that area, the solutions listed in this article might not work for you.
How To Fix a Glitch on TikTok
These solutions will work depending on the cause of the glitch. Sometimes, the device and app-related causes of a glitch can have the same solutions, like clearing the junk/cache of the app. Regardless, these are general solutions to eliminating a glitch on TikTok.
Fix #1: Clear Your TikTok Cache
This solution is for app and device-related causes, and typical signs include your TikTok suddenly shutting down the app not coming up or an inability to access other features of the application. Follow these steps to clear the cache of your TikTok application, either on your iOS or Android device.
Launch your phone's settings.
Click on Apps.
Scroll down and tap on TikTok.
Tap on Storage.
Click on Clear cache.
This will clear all the junk files accumulated by the app that might include corrupt data causing the application to misbehave. Then, launch the app and observe if the glitch occurs again before proceeding to other solutions.
Fix #2: Restart Your Mobile Device
Technology experts have said that most glitches with gadgets can be fixed by simply restarting them. The same can be applied to fixing a glitch on TikTok, whether caused by an app, device, or internet. Depending on your mobile device, you can power off your phone by pressing and holding the power button.
Press and hold the power button.
Confirm that you want to power it off.
Wait for a few seconds or minutes.
Power on the device.
After restarting, launch your TikTop app and see if the app is still glitching as before.
Fix #3: Update Your TikTok App
This solution is specifically for glitches caused by the app. You can see signs of this glitch, like the app suddenly closing or your videos lagging. You might also be restricted from accessing some features because a new version is up where you can explore the features as much as possible. Follow these steps to update your TikTok on your iOS or Android device.
Launch your App Store (on iOS) or Playstore (on Android).
Search for the TikTok app in either store's query box. Click on the first result you get.
Tap on Update.
Wait for the update to download and install.
Most glitches usually resolve when you update your TikTok app, so always check for updates when you notice something off with your application.
Fix #4: Force Stop or Restart the App
This solution will come in handy if you're experiencing a glitch, such as your videos not playing correctly. It's beneficial for Android users as they have an option to "Force Stop" TikTok from their phone's settings. So, these are the steps to follow if you're an Android user.
Launch your phone's settings.
Tap on Applications.
Scroll to TikTok and tap on it.
Click "Force Stop"
However, this will highly depend on the brand of phone you're using. For other Android users who do not find this feature and iOS device users:
Open the application manager of your phone.
Swipe right/up/left/down to close the app.
Re-launch, and your videos should work normally.
Fix #5: Restart Your Data Connection or Reboot Your Router
This solution is for internet–related glitches you might experience while using TikTok. For example, if you find your video playing with poor picture quality, lagging, or having poor sound quality, you want to check your network.
You can reset your internet connection by switching it off or resetting your connectivity (for Android users). To reset your connectivity, follow these steps.
Launch your phone settings.
Tap on network/connection.
Click "Mobile Network" and go to advanced options/more connection settings or tap your Sim card.
Click on Access Point Names (APN).
Tap on the three-dot menu and click on "Reset to default."
However, if you're using Wi-Fi, you might want to restart/troubleshoot your router. To do so, follow these steps.
Locate your router and modem and trace its power cable to its outlet.
Switch off the power.
Pull out the cords and wait for at least three minutes.
Reconnect the cords.
Switch on the power outlet.
Once you do this, your network should return to its normal strength. If not, contact your provider's customer support.
Conclusion
Glitches can happen to anybody's TikTok at any time, owing to the wide range of causes. Resolving it will take any of the listed fixes unless it's a glitch from TikTok internal servers.